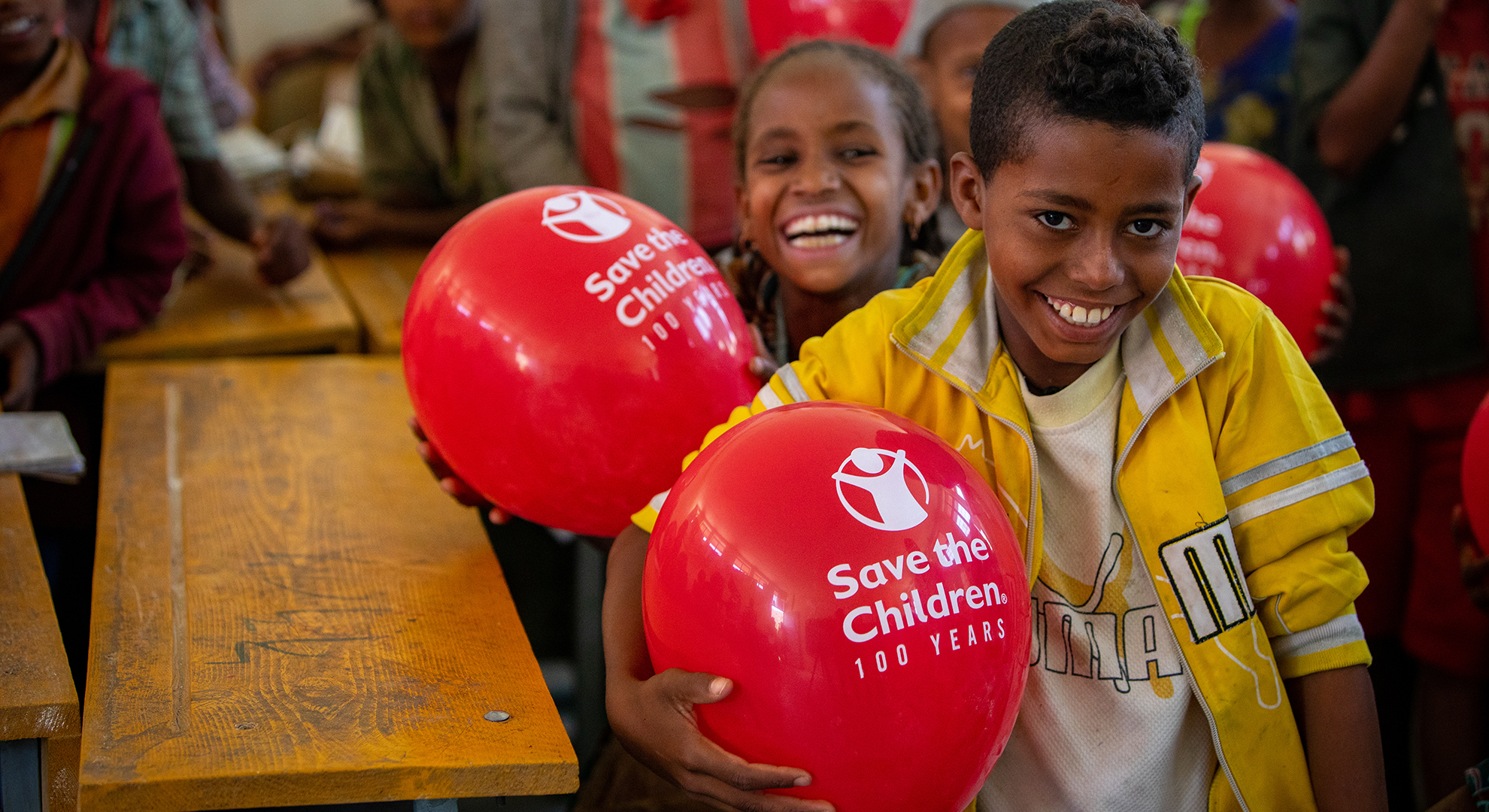 OUR CHILD SPONSORSHIP
PROGRAMME IN ETHIOPIA
CORONAVIRUS OUTBREAK & OUR RESPONSE
In Axum, Tigray and Waghimra, we've distributed essential medical supplies and equipment to health centers and disseminated coronavirus preventative messaging through banners and broadcasts.
We're working with the government to reach families with health and education messaging and also provide children with education through the radio during the pandemic.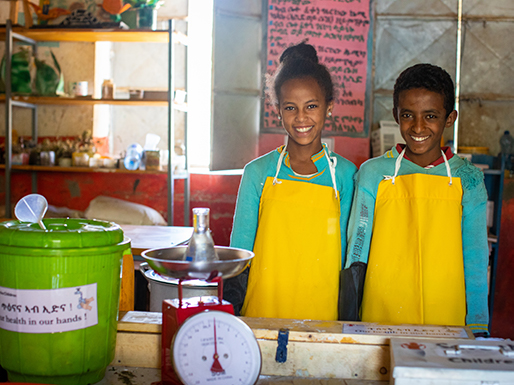 Your opinion matters. Kindly take 1 minute to tell us what you think about our child sponsorship program so that we can do better in the future!
ABOUT OUR CHILD SPONSORSHIP PROGRAMME
With sponsors like you by our side, we're launching groundbreaking programs in the new area of Waghimra! Through community mobilization activities, we're raising awareness about the life-changing difference sponsorship makes for children and families. 
We started sponsorship programs in 2001.
In 2019, we served children and families in  Central Tigray & Waghimra.
In 2019, you helped us reach 125,309 children and adults. 
This child letter was written by our child representative from Ethiopia. 
Dear sponsors, 
My name is Ashenafi. I hope you are doing well. Our school is closed due to COVID-19 pandemic disease.

Save the Children are giving us training about COVID-19.
At this day, I am spending my time by keeping animals, reading books, and painting. For the future, I would like to be an artist. But due to COVID-19, we did not move freely.
Safe from COVID-19 yourself. Bye! 
HOW YOUR MONEY IS
HELPING CHILDREN IN ETHIOPIA

Your generosity ensured that 8,976 pregnant moms had access to improved delivery services with skilled birth attendants. How? We built six waiting rooms in remote rural health clinics to encourage moms to seek quality health services when it's time to have their babies.
With your help, we also trained 428 health promoters on essential health services for newborns and key family planning messages for new moms. They in turn delivered health services to 25,241 moms and their children last year.  

Due to chronic water shortages in Ethiopia, girls and boys often don't have access to clean water or sinks to wash their hands. By providing handwashing stations at 51 schools in Central Tigray, you made a lifesaving difference for 40,393 girls and boys. 
You also helped us train school committee members on how to maintain in-school hand pump wells and teach student club leaders to spread the word about handwashing and clean toilets.  And guess what? More than 86,000 children benefited! 

For families in rural communities in Ethiopia, the cost of preschool education is too high. That's why, with your support, we mobilized parents and local government partners to contribute US$30,000 for the establishment of 12 new early learning centers, reaching 1,480 children.  
We trained 1,300 early learning teachers, parent group members and community representatives on the importance of preschool education, caregiving and parenting skills. This was possible because of your sponsorship!  

Together, we helped 34,088 girls and boys acquire better skills in math and reading. How? We trained 804 teachers on our signature Literacy Boost and Numeracy Boost strategies to improve their ability to engage primary schoolchildren in reading and math.  
We also empowered 187 students to mobilize other students to understand and protect their rights both at school and in their community. With your help, we're making sure kids' voices are heard in Central Tigray. 
With sponsors like you by our side, we're committed to improving the quality of health services for young people. That's why we trained 219 adolescents and health promoters on family planning and youth-friendly health services.  
Parents play an important role too, especially when it comes to lifting the taboo on sexual and reproductive health topics. Thanks to your support, we trained 1,471 parents on how to effectively communicate with teens about these critical issues.  
Learn how your and other sponsors' support has made a difference by reading:
Will you sponsor a second child to help children like Ashenafi?
Your donation of just HK$9 per day can help to provide vulnerable children with education, healthcare protection and community support.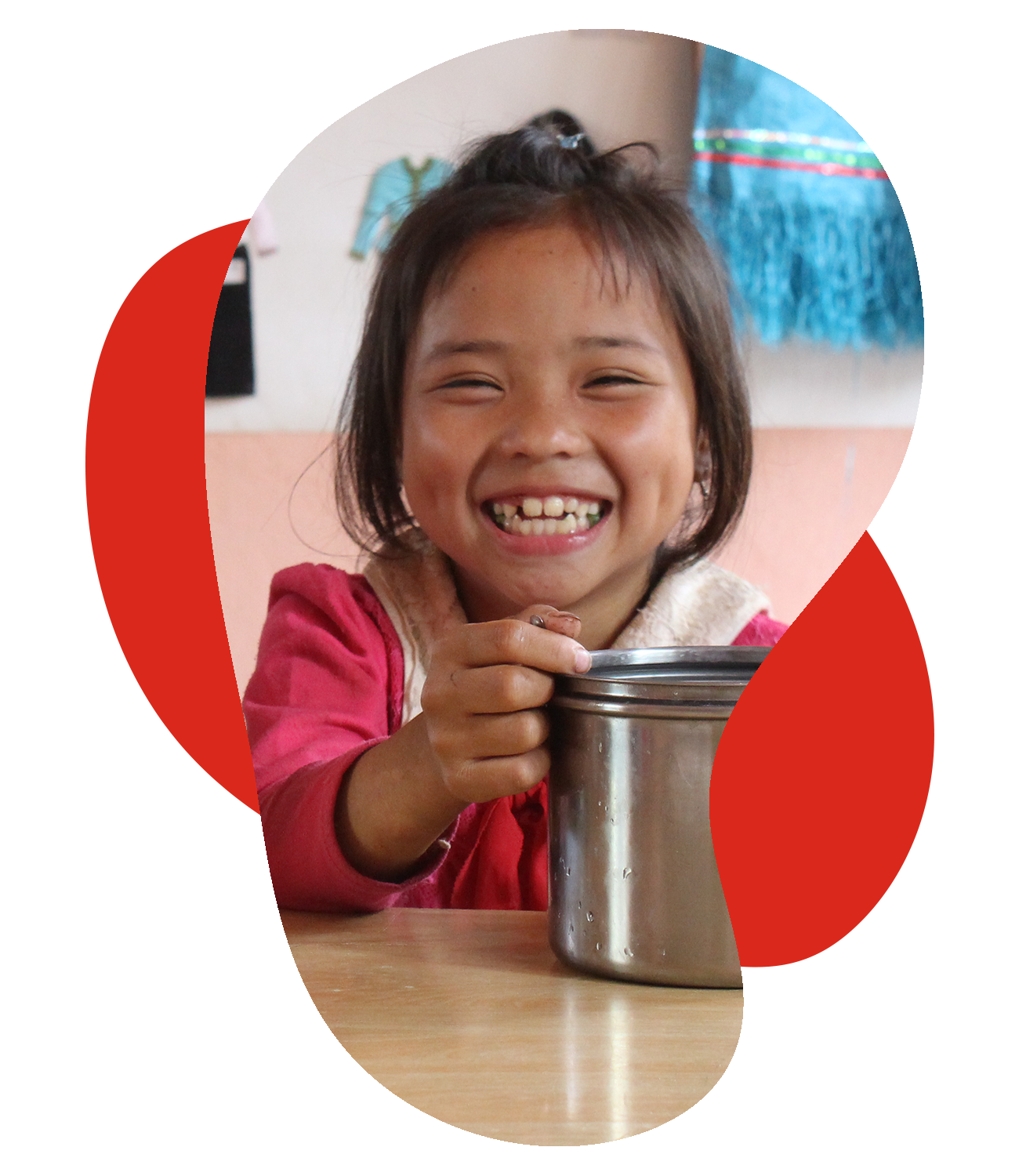 Contact Us
We would love to hear from you.
Donation and General Enquiries:
(852) 3160-8686
Child Sponsorship Enquiries:
(852) 3160-8786
8/F Pacific Plaza, 410-418 Des Voeux Road West, Sai Wan, Hong Kong
Monday to Friday: 9:30a.m. to 6:00p.m.