Education is every child's brightest hope for a better future. All children should have the right to learn from a quality basic education in a safe and happy environment. However, millions of children around the world remain out of school. At Save the Children, we strive to ensure that all children will learn from a quality basic education.

124M
CHILDREN/YOUNG PEOPLE HAVE EITHER NOT STARTED SCHOOL OR DROPPED OUT.

1 IN 6
SECONDARY SCHOOL-AGE CHILDREN ARE NOT IN SCHOOL.

~50%
CHILDREN NOT IN SCHOOL ARE IN COUNTRIES AFFECTED BY WAR OR DISASTERS.

*Data from Save the Children UK
Our impact in 2022
Save the Children Hong Kong supported education programmes in Cambodia, China, Laos, Pakistan, Philippines, Thailand and Vietnam, directly providing services to 133,736 children and adults.
Thailand: Improving Access to Quality Basic Education for Migrant Children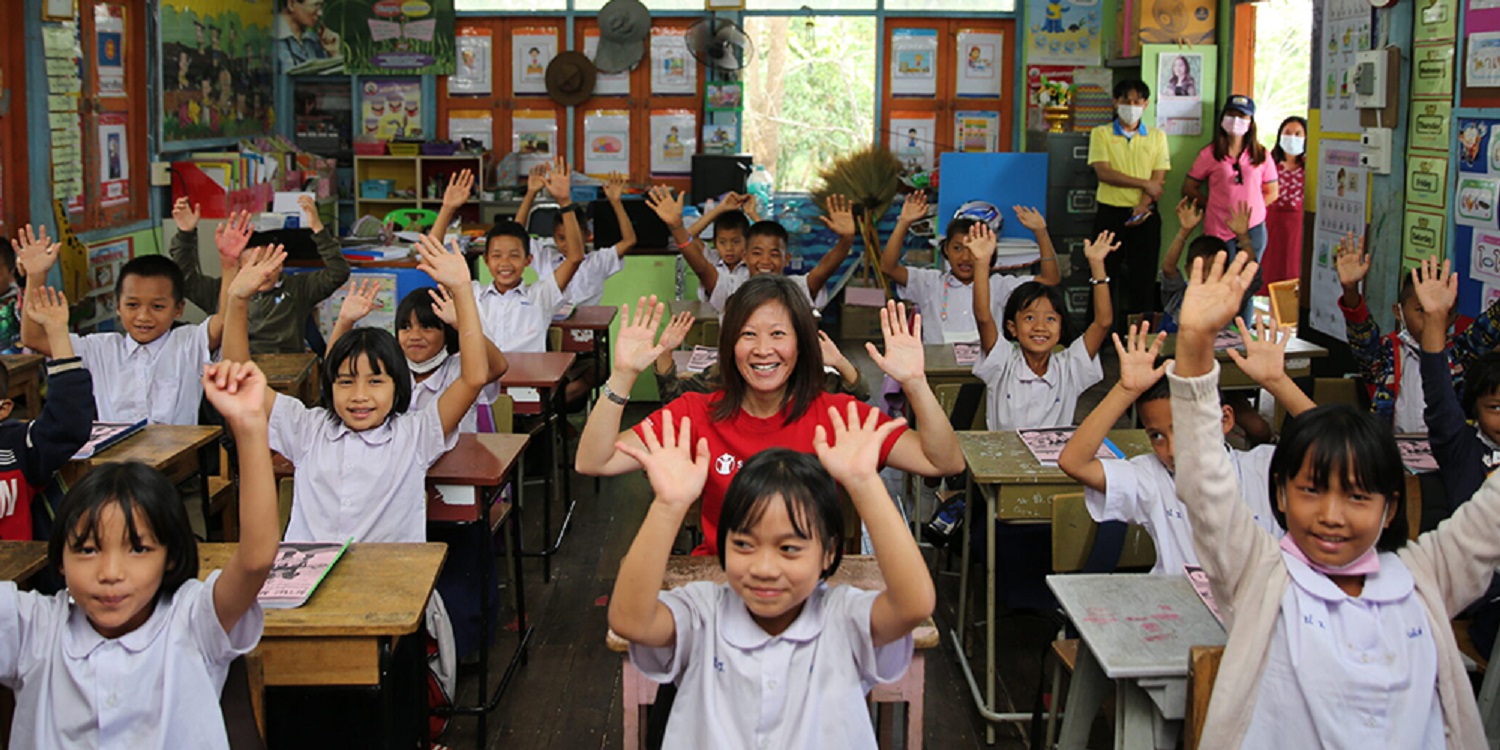 Many migrant children in Thailand face barriers to education due to language, poverty, and their undocumented status. Save the Children Hong Kong's "Reaching Education for All Children in Thailand" (REACT) programme addresses this by providing quality basic education to underprivileged migrant children in Tak and Ranong provinces. The project also provides students with transportation, uniforms, and food to attend either local schools or migrant learning centres.
Chow Lay, a 19-year-old Burmese girl, has been able to receive education support since 2017 thanks to REACT. Now in grade 12, she hopes to become a nurse assistant and contribute to her host country Thailand in the future. She is determined to finish her schooling and believes all migrant children should be able to fulfil their right to education. The programme empowers migrant children to build a brighter future, breaking down barriers to education and ensuring every child has the opportunity to reach their full potential.
Chow Lay said, "I've always wanted to study, but my family did not always have money to support my education. I am very proud of myself that I could finish school".
Her father is grateful for the support from Save the Children. "If we didn't have support from this programme, we would not have been able to pay for the transportation," he continued, "At that time, we were receiving only 70 THB (about HK$16) per day for our work. Many parents could not afford to send their children to school."
We remain committed to improving the lives of children in need through programmes like REACT, supporting vulnerable children and helping them access education and thrive.
Vietnam: Empowering Male Caregivers in Early Childhood Development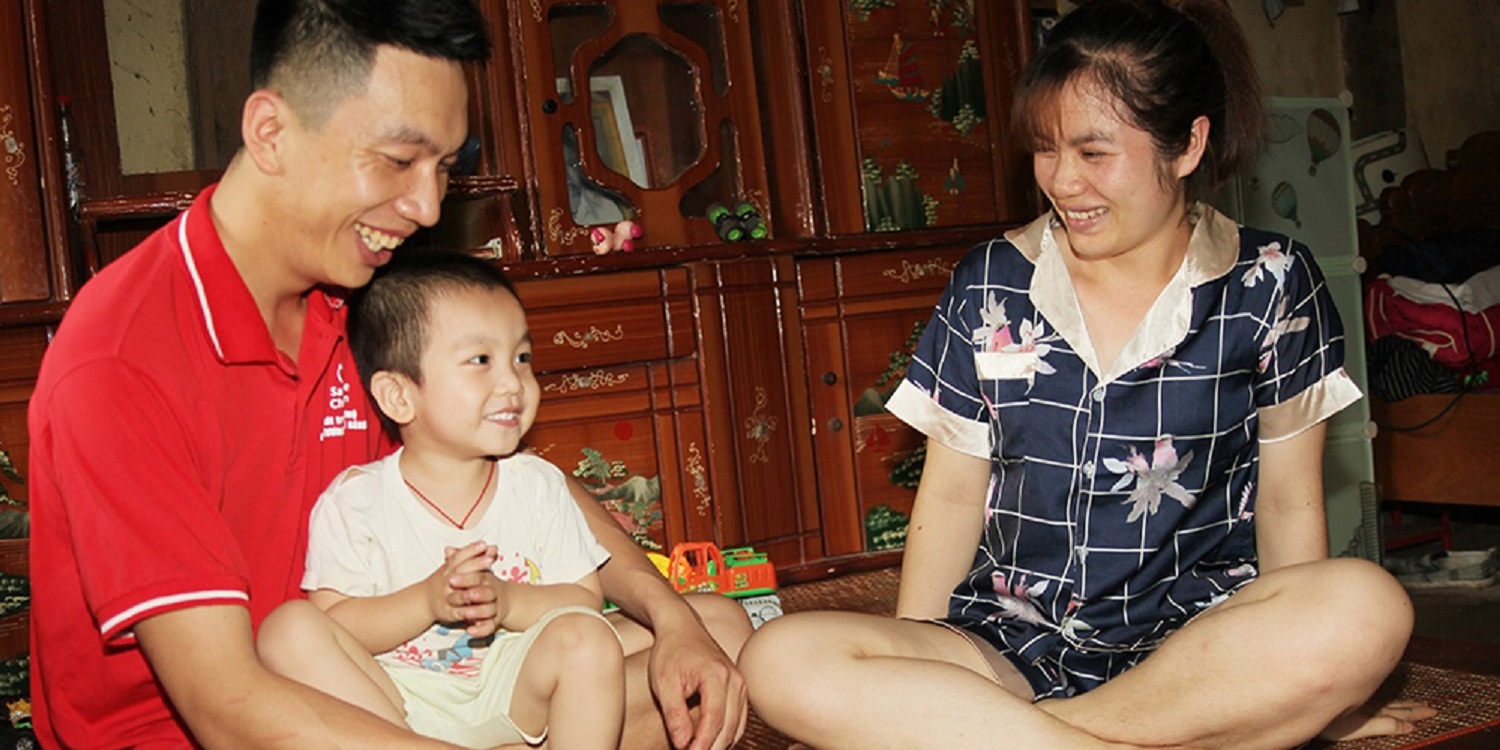 A father's involvement in a child's early years can positively impact their cognitive, social, and emotional development. However, traditional gender roles in Vietnam discourage fathers from taking  part in caregiving. Save the Children's Building Brains for a Brighter  Future programme in Van Chan district aims to enhance male and female caregivers' capacity for responsive care and early stimulation. The programme promoted childcare practices and encouraged male
caregivers' involvement, shifting traditional gender norms.
Vu Dinh Duc, a young father of two in Van Chan District, initially  lacked knowledge and skills in childcare. He struggled to care for his baby alongside his wife. The demands of childcare often left him feeling overwhelmed. When his wife asked him to join the programme, his caregiving skills and knowledge gradually improved.
"From the very first session, I found the Caregivers' Clubs to be interesting and eye-opening, with helpful advice and instructions from the facilitators," said Duc. "When I return home, I applied the techniques, knowledge, and skills I learned from each session, making childcare easier for me now."
He learned to pay more attention to his son, make toys and can now  cook porridge for babies. Duc also advocated for male caregivers and became a role model in the community. Duc hopes the programme will  expand to other villages and communes, so other fathers can learn useful childcare knowledge.
The programme has had a significant impact on caregivers and children aged 0-3, providing valuable knowledge and skills to parents, while promoting the importance of male caregiving in the community.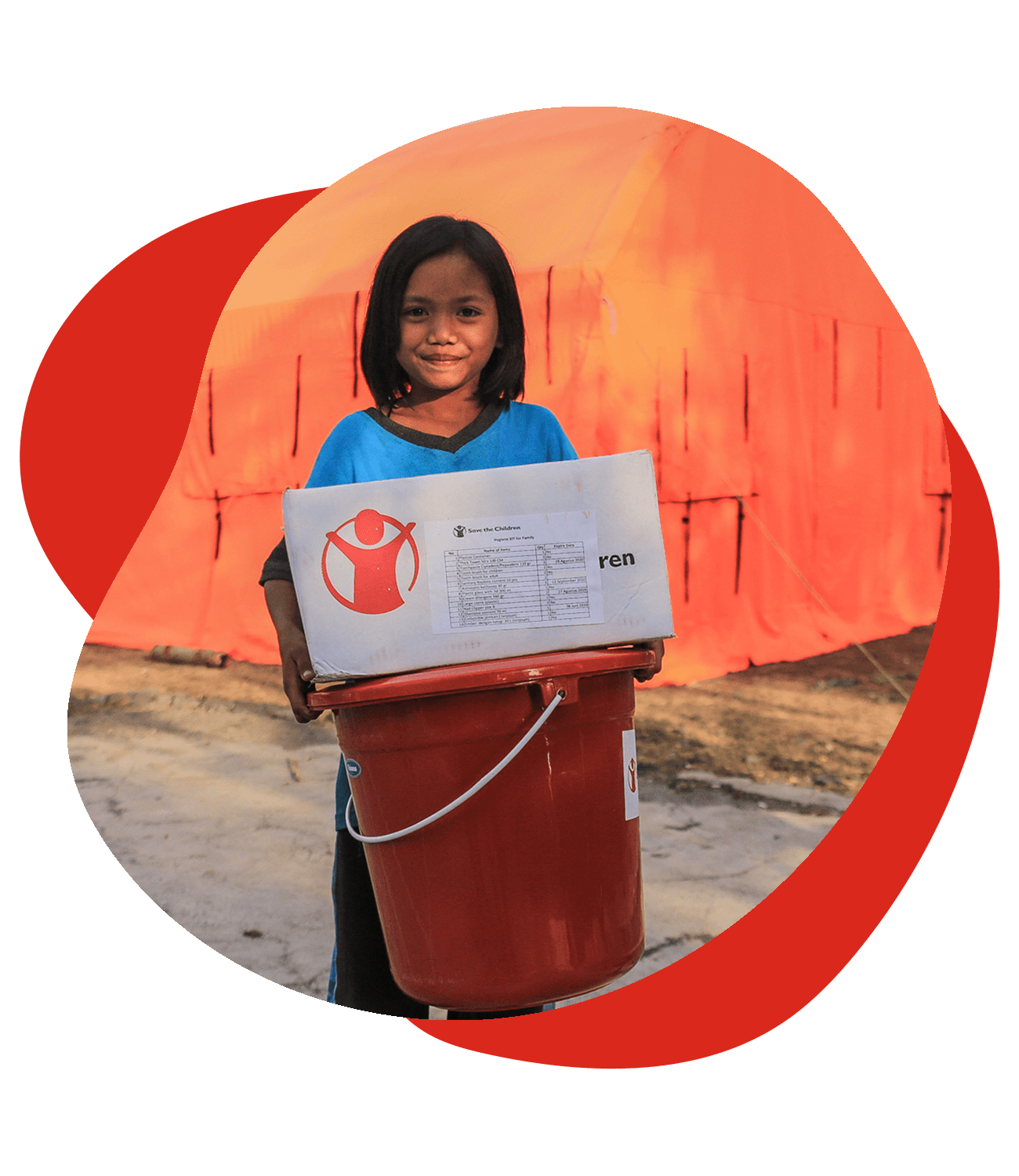 Create a Sustainable Future for Children
Monthly giving is critical to providing a predictable income stream that allows Save the Children to plan and implement projects more efficiently.
When disaster strikes or a crisis breaks out, our dedicated emergency responders are among the first to arrive – and the last to leave.
With your support, we can be ready to send life-saving food, shelter and medicines straight to where they are most urgently needed.