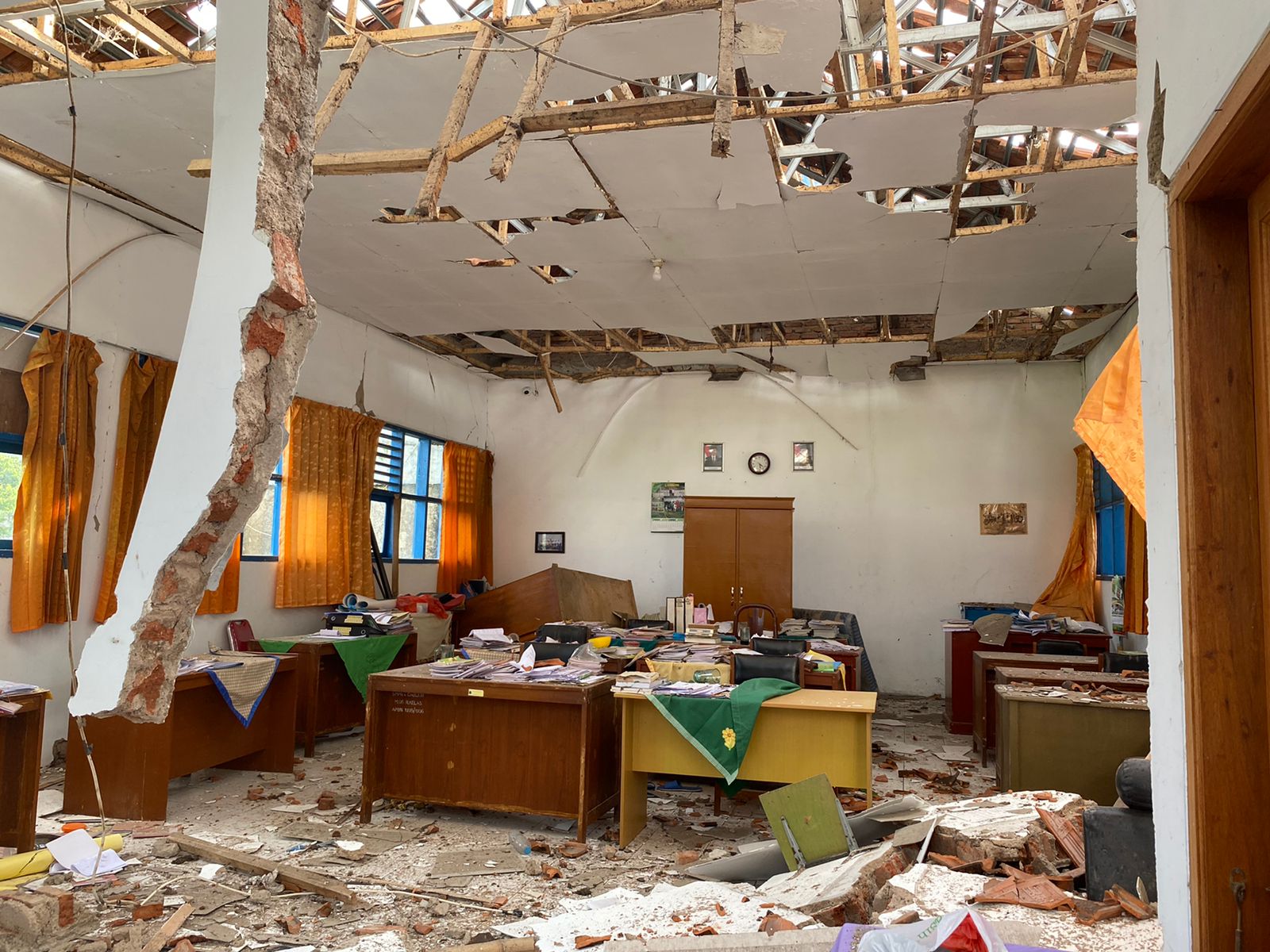 INDONESIA EARTHQUAKE
DONATE NOW
A powerful earthquake has hit a heavily populated area near Cianjur town in West Java, Indonesia and has tragically killed hundreds of people – many of them are children. At least 80 schools have been damaged while classes were underway. The death toll is expected to rise as rescue operations continue.
More than 660,000 people are estimated to be affected by the disaster and now urgently need humanitarian assistance. It was the most deadly earthquake in Indonesia since the 2018 Sulawesi earthquake and tsunami that claimed about 4,340 lives.
HOW ARE WE HELPING CHILDREN AND THEIR FAMILIES IN INDONESIA?
Save the Children has been operating in Indonesia since 1976 and has a long history responding to humanitarian disasters in the country, with programmes linked to education, health and nutrition, child protection and poverty.
We are working around the clock to support children, families and communities through this crisis, including by:
Distributing temporary shelters for children and families who have lost their homes, as well as food, water, blankets and medical supplies;

Setting up family tracing and reunification programmes, and securing appropriate care for separated children to ensure their long-term well-being;

Setting up child friendly spaces to provide children with a safe environment in which they can play, learn and express themselves as they rebuild their lives.
OUR CHILDREN'S EMERGENCY FUND
Your donations will be channelled to our Children's Emergency Fund, and used to empower children and their families devastated by disasters – like the earthquake in Indonesia – to stay safe, healthy and to rebuild their lives. Your donations will support children wherever the need is greatest.
Contact Save the Children Hong Kong

We would love to hear from you.
Donation and General Enquiries:
(852) 3160-8686
Child Sponsorship Enquiries:
(852) 3160-8786
8/F Pacific Plaza, 410-418 Des Voeux Road West, Sai Wan, Hong Kong
Monday to Friday: 9:30a.m. to 6:00p.m.