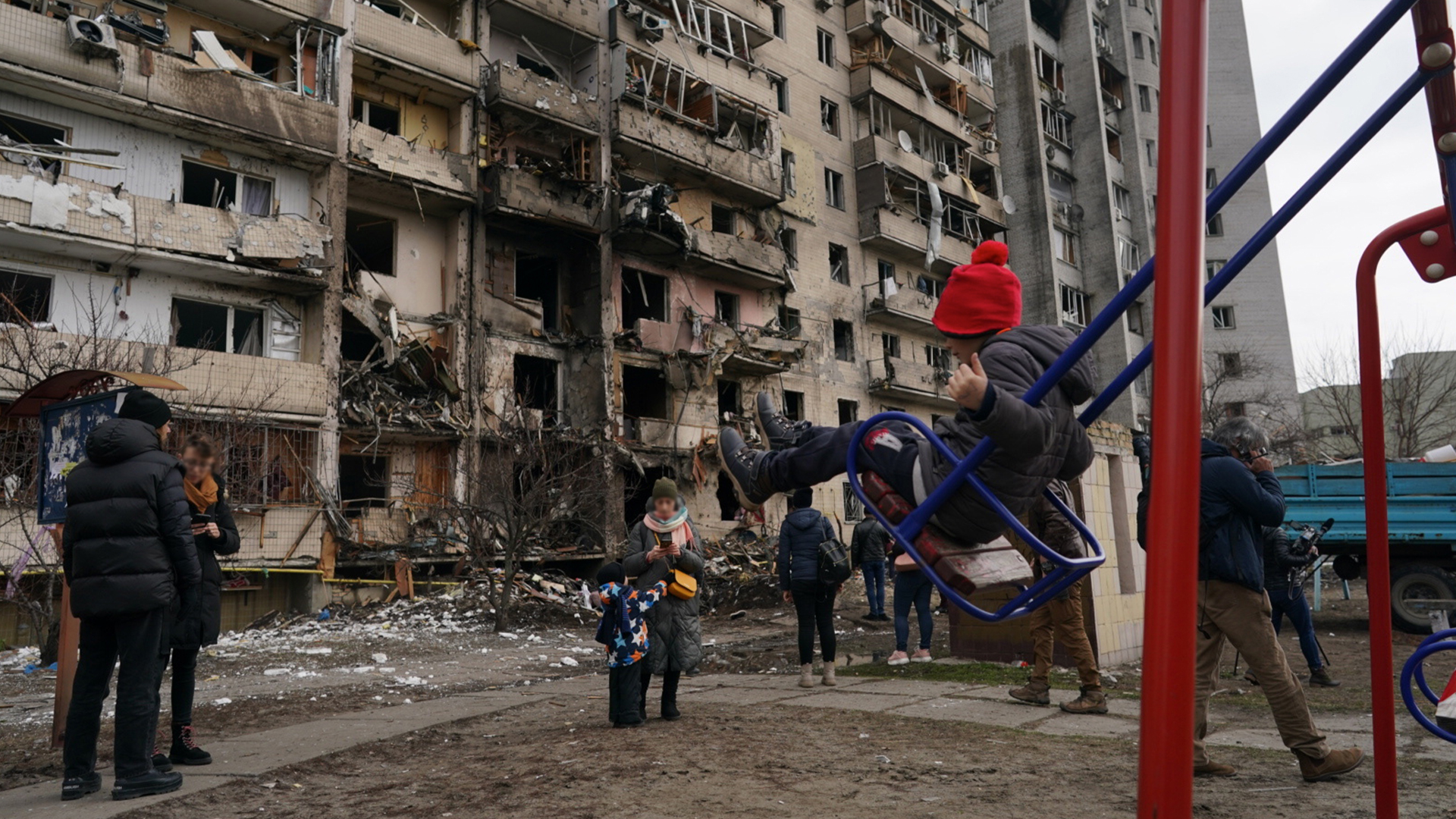 UKRAINE CRISIS
DONATE NOW
Ukraine's 7.5 million children are caught in the crossfire of an adult war. They are in grave danger of physical harm, severe emotional distress, and being separated from their families.
Explosions are forcing children and families into basements and bomb shelters. Parents are trying to calm terrified children. Thousands of others are fleeing the capital, with many crossing borders into neighbouring countries.
Temperatures in the capital are dropping below freezing, and displaced children may face long nights and days exposed to brutal conditions.
HOW ARE WE HELPING CHILDREN IN UKRAINE AND THOSE WHO HAVE FLED WITH THEIR FAMILIES?
Save the Children has been delivering essential humanitarian aid to children and families in Ukraine since 2014. We also have programmes and partners in Poland and Romania, where families are seeking refuge.
With your support, we will provide lifesaving assistance such as:
Cash and voucher assistance so families can afford food and meet their basic needs

Family tracing and reunification for children separated from their families

Child protection helplines and services to ensure no child is left behind

Safe places, psychosocial first aid, and mental health support for those experiencing trauma

Personal protective equipment, hygiene and dignity kits, and other essential items
OUR CHILDREN'S EMERGENCY FUND
Your donations will be channelled to our Children's Emergency Fund and used to empower children and their families devastated by crisis – like those in Ukraine – to stay safe, healthy and to rebuild their lives. Your donations will support children wherever the need is greatest.
Contact Save the Children Hong Kong

We would love to hear from you.
Donation and General Enquiries:
(852) 3160-8686
Child Sponsorship Enquiries:
(852) 3160-8786
8/F Pacific Plaza, 410-418 Des Voeux Road West, Sai Wan, Hong Kong
Monday to Friday: 9:30a.m. to 6:00p.m.