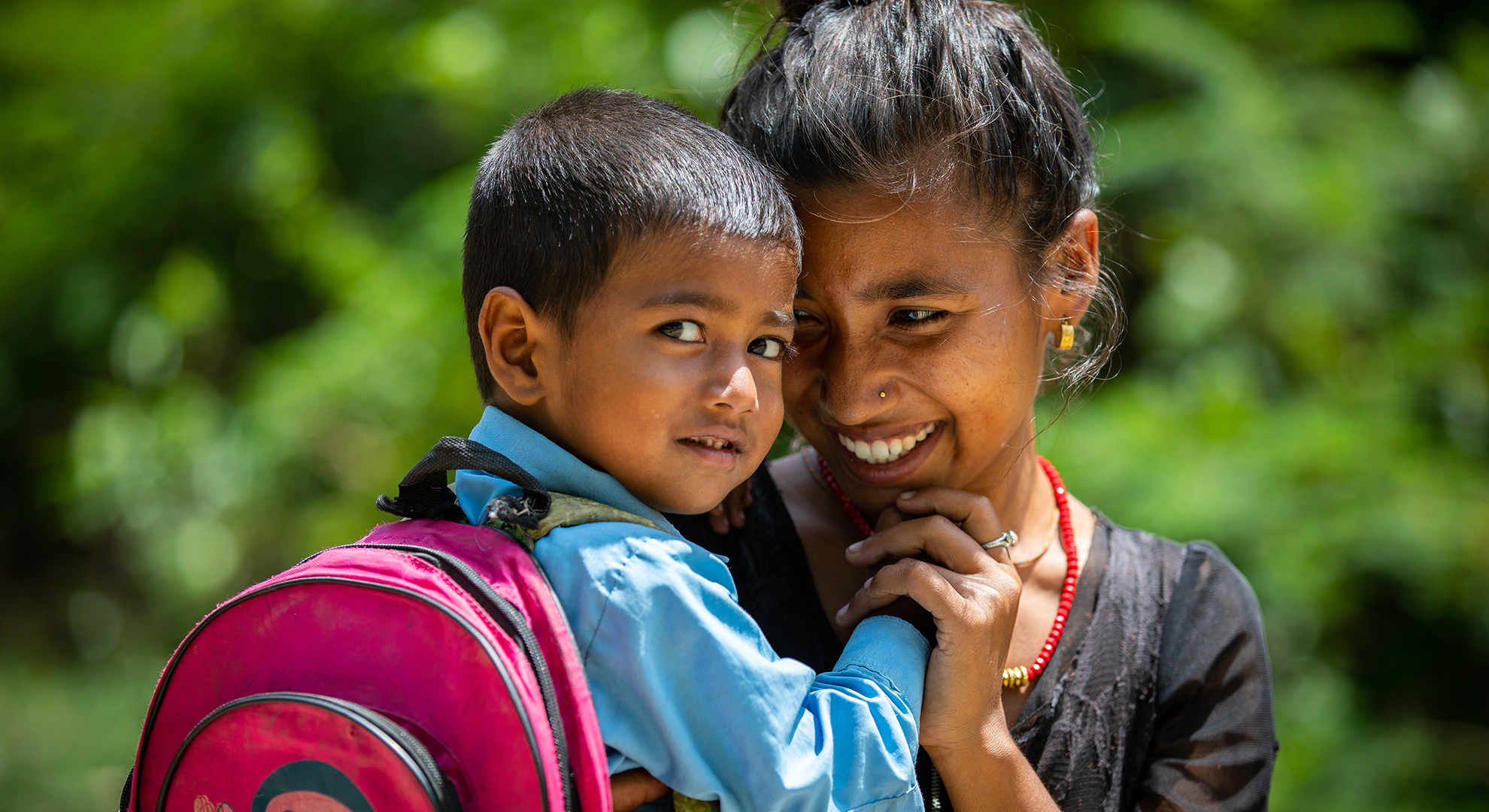 OUR CHILD SPONSORSHIP
PROGRAMME IN NEPAL
CORONAVIRUS OUTBREAK & OUR RESPONSE
By raising child protection awareness through public service announcements, installing handwashing stations in public places and providing protection materials, including gloves and masks, we're actively helping our sponsorship communities.
Sponsorship funds have also helped us procure and distribute personal protective equipment and other medical materials for hospitals, health posts and isolation wards.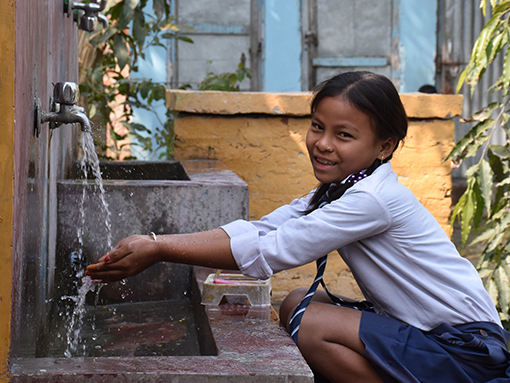 Your opinion matters. Kindly take 1 minute to tell us what you think about our child sponsorship program so that we can do better in the future!
ABOUT OUR CHILD SPONSORSHIP PROGRAMME
Your sponsorship helped us partner with local leaders to empower girls. In Kapilvastu, this resulted in 25 out of 82 communities declaring themselves child marriage-free zones and a drop in early marriage rates from 46% in 2012 to 10% in 2019. 
We started sponsorship programmes in 1982.   
In 2019, we served children and families in Saptari, Sarlahi, Mahottari, Pyuthan & Kapilvastu.   
In 2019, you helped us reach 284,815 children and adults.   
This child letter was written by our child representative from Nepal. 
Dear friend,
Namaste! (Warm greetings) My name is Showrup. I am seven years old. I am now in grade two after completing grade one. My favorite subject is English. I am staying at home due to the (corona) virus. I am safe from the coronavirus along with my father, mother and elder brother. Save the Children has taught me to wash hands with soap and water following all the six steps. Since my school is closed at the moment, I am practicing to write alphabets in English. My mother and father are also helping me learn at home by listening to educational programs on the radio. My brother and I spend playing ludo (board game). I want to meet my friends and teachers once my school reopens. Thank you for your support. Do stay safe and take care! Thank you! 
Wishing you happiness, always. Thank you! 
HOW YOUR MONEY IS
HELPING CHILDREN IN NEPAL

Last year, your support ensured that 84% of schoolchildren in Saptari received deworming medications. That's 27,139 girls and boys who benefitted from in-school health interventions, thanks to sponsors like you.
We're also working together to ensure kids' access to clean water. That's why we built nine handwashing and seven drinking water stations in seven schools. We also piloted a brand new bio-sand filter in two schools to generate safe drinking water.  

Three cheers for our trained early learning teams in Pyunthan and Kapilvastu! Last year, they helped 93% of children achieve early literacy and math milestones, up from 57% in 2011.
There's reason to celebrate in Saptari too… 95% of first graders with early learning experience graduated to second grade. This shows that early learning interventions – both in preschools and at home – help pave the way for easy school transitions for girls and boys.  

Thanks to support from sponsors like you, we teamed up with local leaders to sponsor campaigns in 145 schools and engage out-of-school children. In 2019, we helped 1,027 out-of-school kids from at-risk families enroll and stay in school.
Our signature reading strategy, Literacy Boost, and ongoing assessments are helping young learners strengthen their reading skills. How do we know? Students meeting literacy benchmarks increased to 68% in 2019 from 66% in 2018 (and 25% in 2011).  

With your support, we helped reactivate 53 moms' groups in deprived communities. The 953 participating moms now conduct regular meetings to spread the word about how to stay healthy by visiting local health clinics.
You're helping us reduce the mortality rate of moms and babies in other ways too. Together, we provided eight health clinics and five birthing centers with essential equipment. So far, 544 women sought prenatal services and 352 moms benefitted from delivery and post-natal check-ups.  
Your generosity made it possible for us to train 67 adolescent girls and 26 female health volunteers as 'My First Baby' facilitators. Last year, they led educational sessions for 1,034 teen girls to reduce the cultural norms and taboos that prevent access to family planning and reproductive health services.
With your support, we're empowering teens in other ways too. We certified six health centers that meet our adolescent-friendly benchmark. So far, 17 out of 62 clinics have been certified, increasing the number of teen visits to 27,765. 
Learn how your and other sponsors' support has made a difference by reading:
Will you sponsor a second child to help children like Snowrup?
Your donation of just HK$9 per day can help to provide vulnerable children with education, healthcare protection and community support.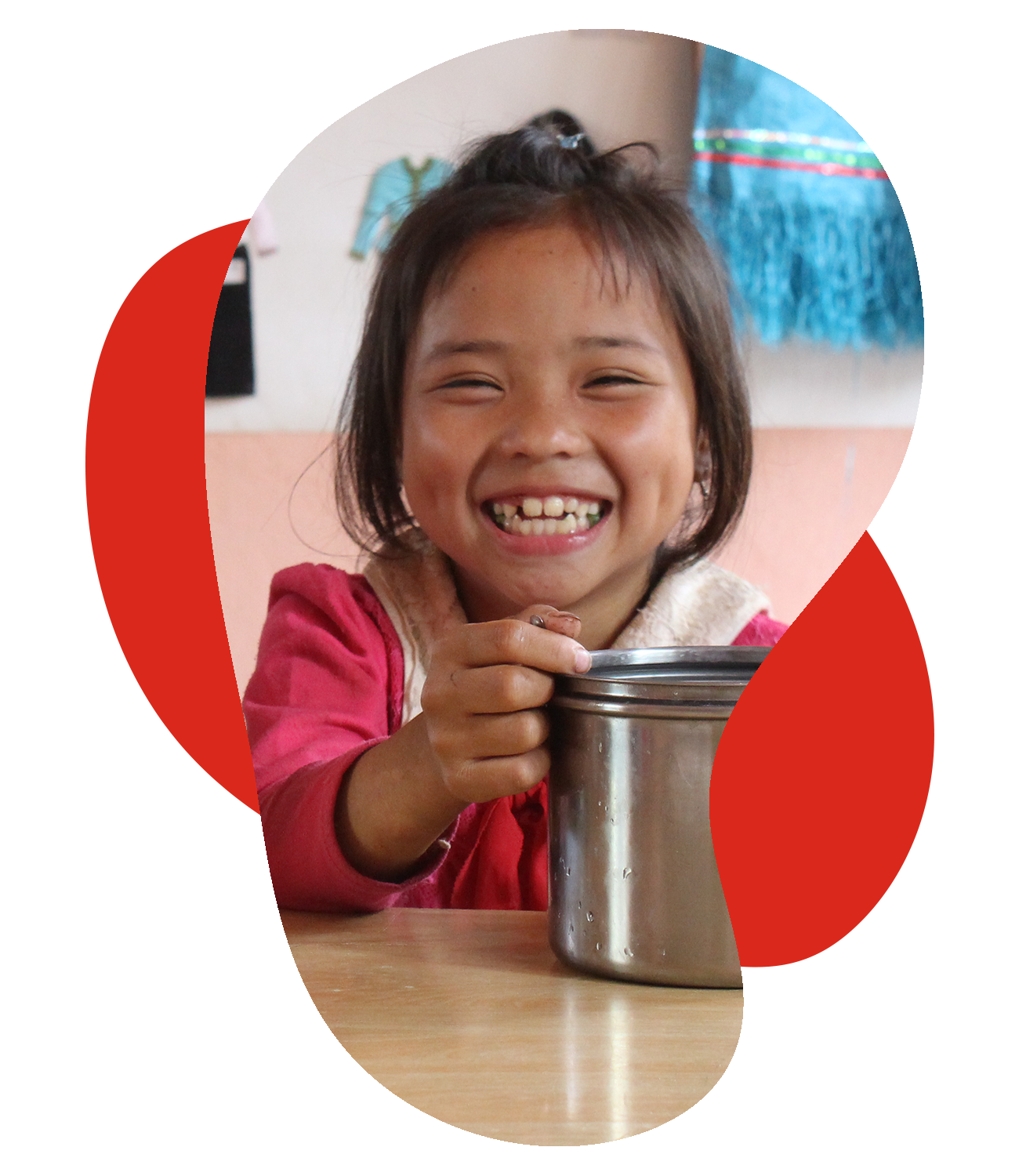 Contact Us
We would love to hear from you.
Donation and General Enquiries:
(852) 3160-8686
Child Sponsorship Enquiries:
(852) 3160-8786
8/F Pacific Plaza, 410-418 Des Voeux Road West, Sai Wan, Hong Kong
Monday to Friday: 9:30a.m. to 6:00p.m.