Millions of children die each year, many from causes that could be prevented, such as diarrhea and pneumonia. At Save the Children, we strive to ensure that no child will die from preventable causes before his or her fifth birthday.
Worldwide
16,000 children under five die each day, many from causes that could be prevented.

Each year, nearly 3 million babies die in their first month of life.

One child in five misses out on routine immunisations, leaving them exposed to deadly illnesses.
Our work in China
Mobile Phone-Based Management System Raises Child Vaccination Rates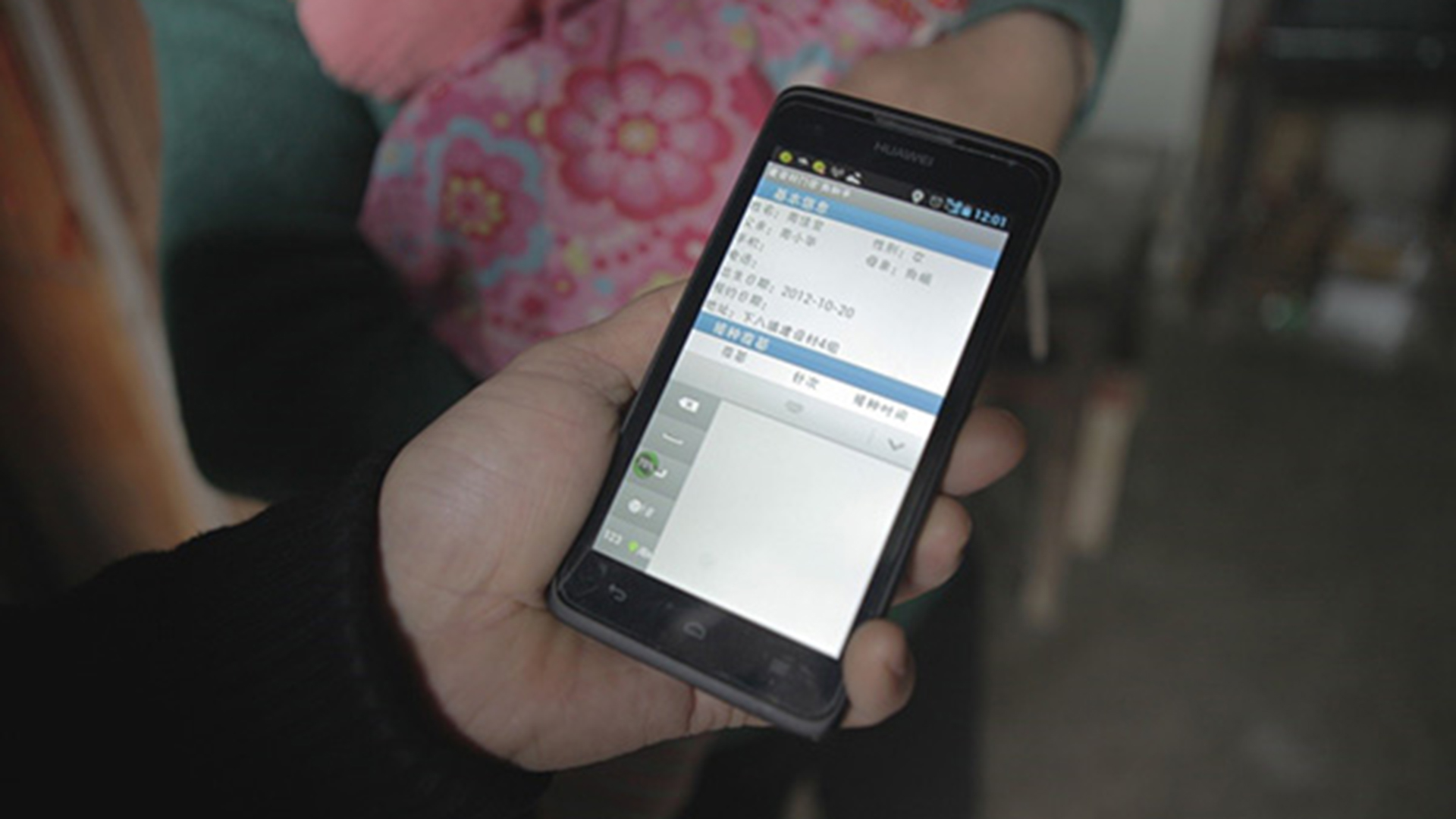 Vaccination is an effective means to lower the child mortality rate of those under five. However, due to various factors, child vaccination rates are relatively low in some remote areas. In China's distant mountainous regions, it is typically a challenge to maintain accurate records of child vaccination, primarily because of a lack of computers in village clinics to connect with the health authority's system. If parents forget to bring a child's vaccination record to the clinic, it is impossible for village doctors to determine whether the child should receive a vaccination or which vaccination should be given.
To improve the situation, Save the Children developed a mobile phone-based information system to meet the practical needs of villages. The app allows primary health care workers to use a mobile phone to access and input a child's basic information and vaccination records in the health authority's system. Village doctors can also send messages via a mobile phone to children's guardians to remind them when to take their children to receive vaccinations. The system also serves to transmit health knowledge.
When the system was introduced in Xuanhan County of Dazhou City in Sichuan, Save the Children provided training to the local medical workers and village doctors who work on child vaccination in clinics, helping them learn how to use it. Every village doctor was provided a mobile phone with the system installed. Since inception, its impact has been significant. Not only has the system improved vaccination management, but it also has raised children's vaccination rates. In 2018, infants under one year old in Xuanhan County that have received all needed vaccinations account for 93.19% of all infants – the highest among the five counties in Dazhou.
At the end of 2018, the Disease Control Centre of Dazhou City entered into contractual cooperation with a technology firm, planning to promote this mobile app in the other four counties of the city, striving to enhance the capacity of vaccination management.
Our work in China
Integrated Management Training for Child Illness and Health Improvement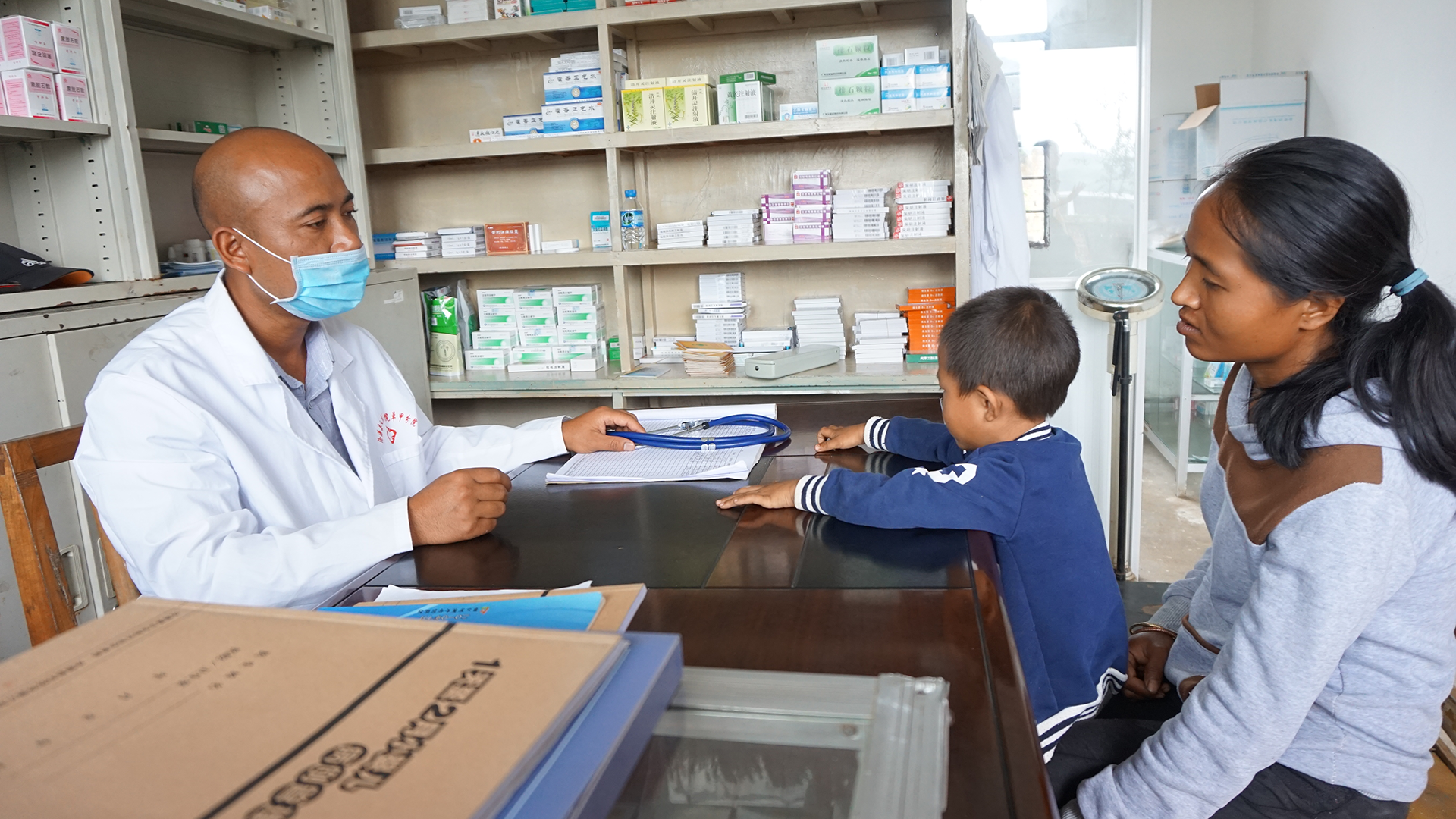 "In the past, the biggest problem was failing to diagnose what illness a child suffered. Now with the help of the pictorial handbook on the Integrated Management of Childhood Illness (IMCI), I have become more familiar with the procedures involved in the integrated management of child illness, knowing what treatment they need, without overly relying on antibiotics anymore," said Mr. Wei, the village doctor of Yongwu Village from Danjia Township of Cangyuan County in Lincang City of Yunnan Province, China. Mr. Wei shared his more than one year's experience of adopting IMCI to offer medical services to his fellow villagers.
Save the Children has conducted training in IMCI for village doctors in Cangyuan County as well as Moyu County of Xinjiang Province. We provided them with guidlines on the integrated management of child illness, for children aged one day to two months, as well as those from two months to five years old. Village doctors follow these to better assess, classify and diagnose child illness effectively and provide suitable medical treatment, thus reducing the risks of morbidity, mortality and disability among children under five.
A villager surnamed Wei said, "The health of my son has improved in recent years. I used to worry so much about him once he got sick, but now, if he becomes sick, he can recover very soon by getting treatment from the village doctor.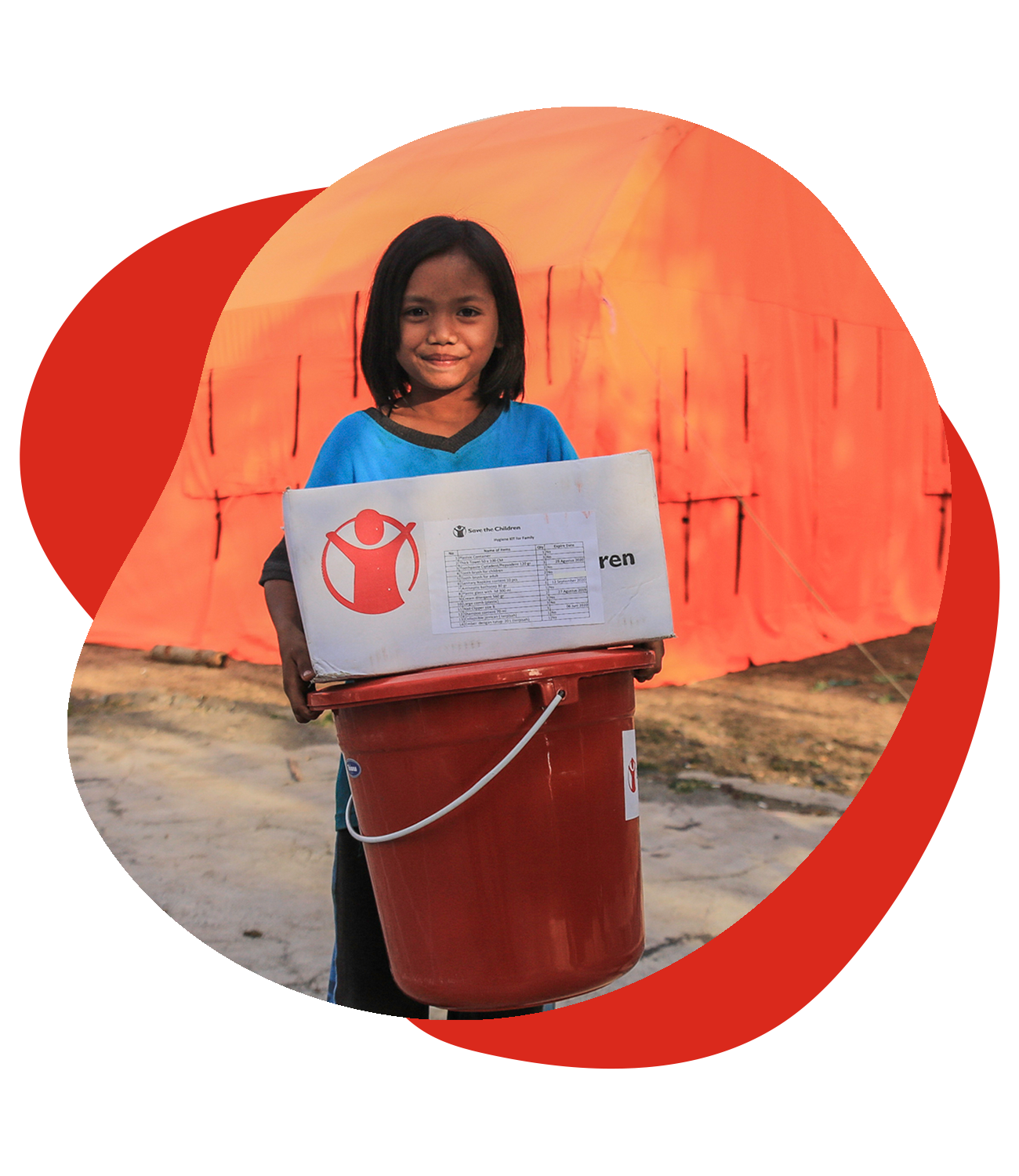 Create a Sustainable Future for Children
Monthly giving is critical to providing a predictable income stream that allows Save the Children to plan and implement projects more efficiently.
When disaster strikes or a crisis breaks out, our dedicated emergency responders are among the first to arrive – and the last to leave.
With your support, we can be ready to send life-saving food, shelter and medicines straight to where they are most urgently needed.
Contact Us
We would love to hear from you.
Donation and General Enquiries:
(852) 3160-8686
Child Sponsorship Enquiries:
(852) 3160-8786
8/F Pacific Plaza, 410-418 Des Voeux Road West, Sai Wan, Hong Kong
Monday to Friday: 9:30a.m. to 6:00p.m.