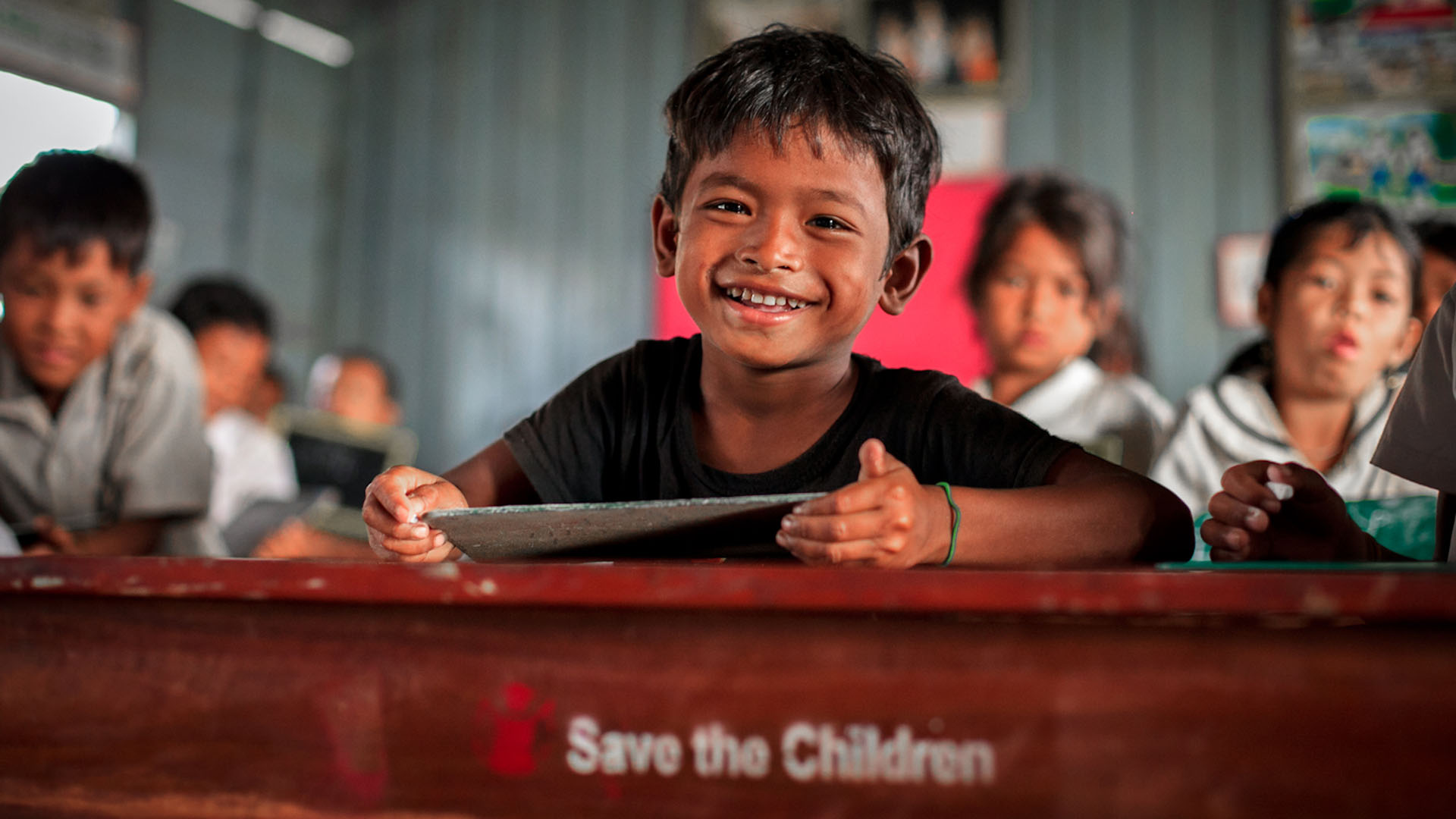 PRESS RELEASE & STATEMENT
2019/5/11
SAVE THE CHILDREN LAUNCHES STOP THE WAR ON CHILDREN EVENT IN HONG KONG
100 years ago Save the Children was founded to help children affected by war. A century on, the world is still failing to protect our most vulnerable from the horrors of war. In this year of our centenary, Save the Children is launching the Stop the War on Children campaign to raise public awareness to protect children in conflict around the world. Save the Children Hong Kong is holding the Stop the War on Children event at PMQ on 11-12 May.
In 1919, our founder Eglantyne Jebb launched the Save the Children Fund in London, fighting to end children's suffering across war-torn Europe in the wake of World War I. She said: "Every war is a war against children," and asked the world to stop "wars on children". 100 years later, her plea is more important than ever as more and more children around the world find their futures at risk from conflicts they have no part in creating. Their basic rights are under threat.
According to our latest research report, more than 420 million children across the world were living in a conflict zone or a conflict-affected area in 2017. One in five children in today's world lives in an area affected by conflict.
"For the past 100 years, we at Save the Children have protected hundreds of millions of children around the world and given them the chance to realise their potential," said Amy Fong, Chief Executive of Save the Children Hong Kong. "We've made dramatic progress, but there's still a long way to go."
The Stop the War on Children event at PMQ will allow the public to have the opportunity to experience the lives of children living in conflict zones through various experiential activities, such as a warzone classroom simulation experience and virtual reality videos.
One of the highlights of the Stop the War on Children event is a photo exhibition by Hong Kong-born multi award-winning warzone photojournalist Nicole Tung. In April, Nicole visited the Zaatari Refugee Camp in Jordan, the world's largest refugee camp for Syrians, where Save the Children has been supporting Syrian refugees since 2012. She documented the daily lives of Syrian children in the camp, and the photos will be part of the exhibition together with a number of spectacular photos she took in war-torn Syria and Iraq.
"I was focused on civilians, and of course children are part of that, but I never thought of children as a specific theme for my photos," said Nicole Tung. "But when I looked through my photos from eight years ago until now, there really are a lot of kids in my pictures. There were kids outside playing no matter what the conditions were around them. It's like it had become part of their life."
Another highlight of the event is a war-themed storytelling session for children to nurture empathy for children in conflict zones.
Details of the Stop the War on Children event:
Where: 

PMQ – Marketplace & Courtyard (No.35, Aberdeen Street, Central)
When: 

May 11 (Saturday) 1pm-9pm; 

May 12 (Sunday) 10am-9pm
Highlights:
Warzone classroom installation

Photo exhibition by Hong Kong-born multi award-winning warzone photojournalist Nicole Tung

Storytelling for children by Rolling Books

Virtual reality video experience
Together, let's make the world a better place for children.
Contact Us
We would love to hear from you.
Donation and General Enquiries:
(852) 3160-8686
Child Sponsorship Enquiries:
(852) 3160-8786
8/F Pacific Plaza, 410-418 Des Voeux Road West, Sai Wan, Hong Kong
Monday to Friday: 9:30a.m. to 6:00p.m.