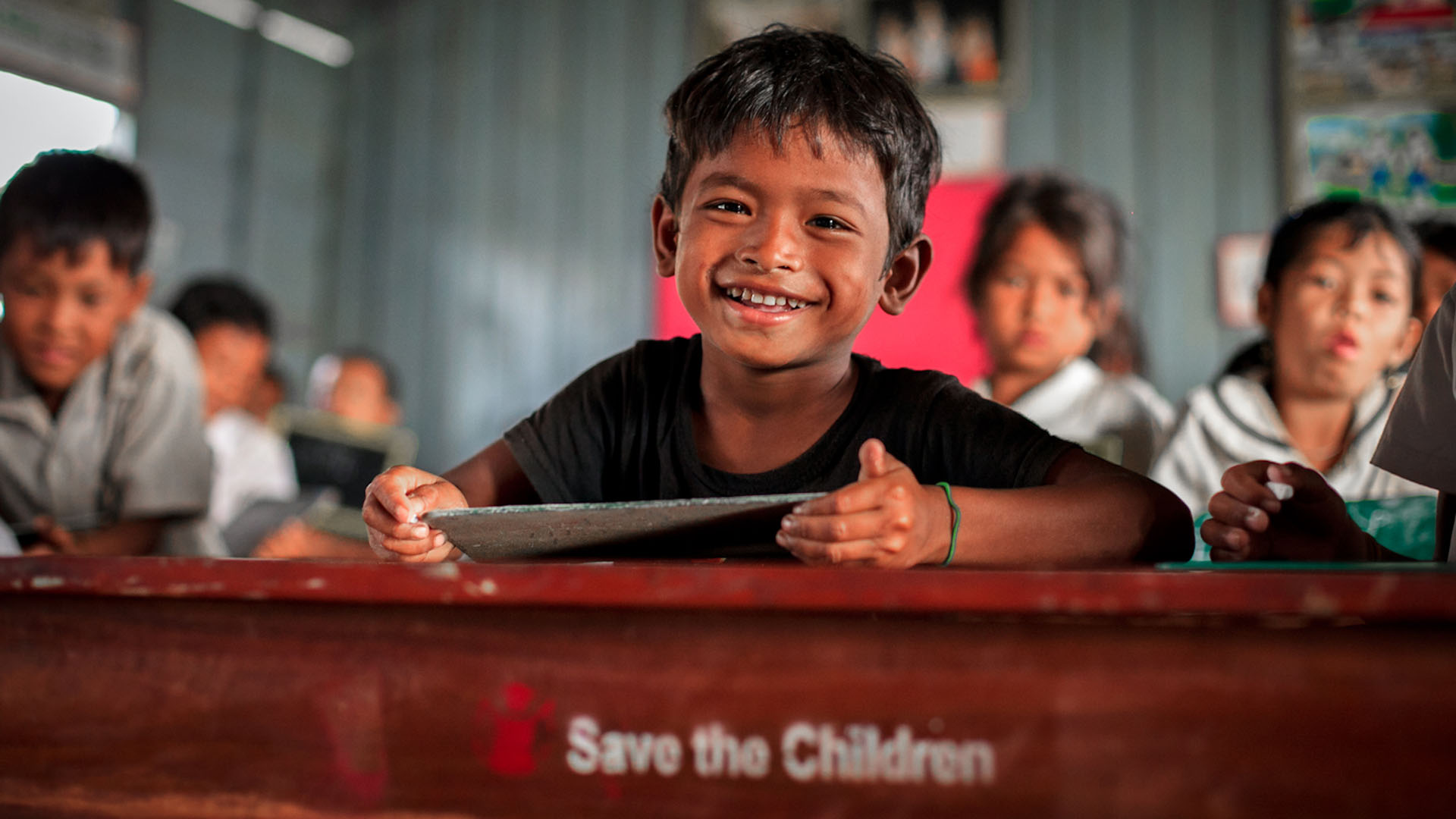 PRESS RELEASE & STATEMENT
2022/04/19
Michael Lau Donates Painting to Raise Funds for Save the Children
In Support of Vulnerable Children in Hong Kong Through Pandemic

Supported by Sotheby's Asia
Offered as Part of Contemporary Evening Auction on 27 April 2022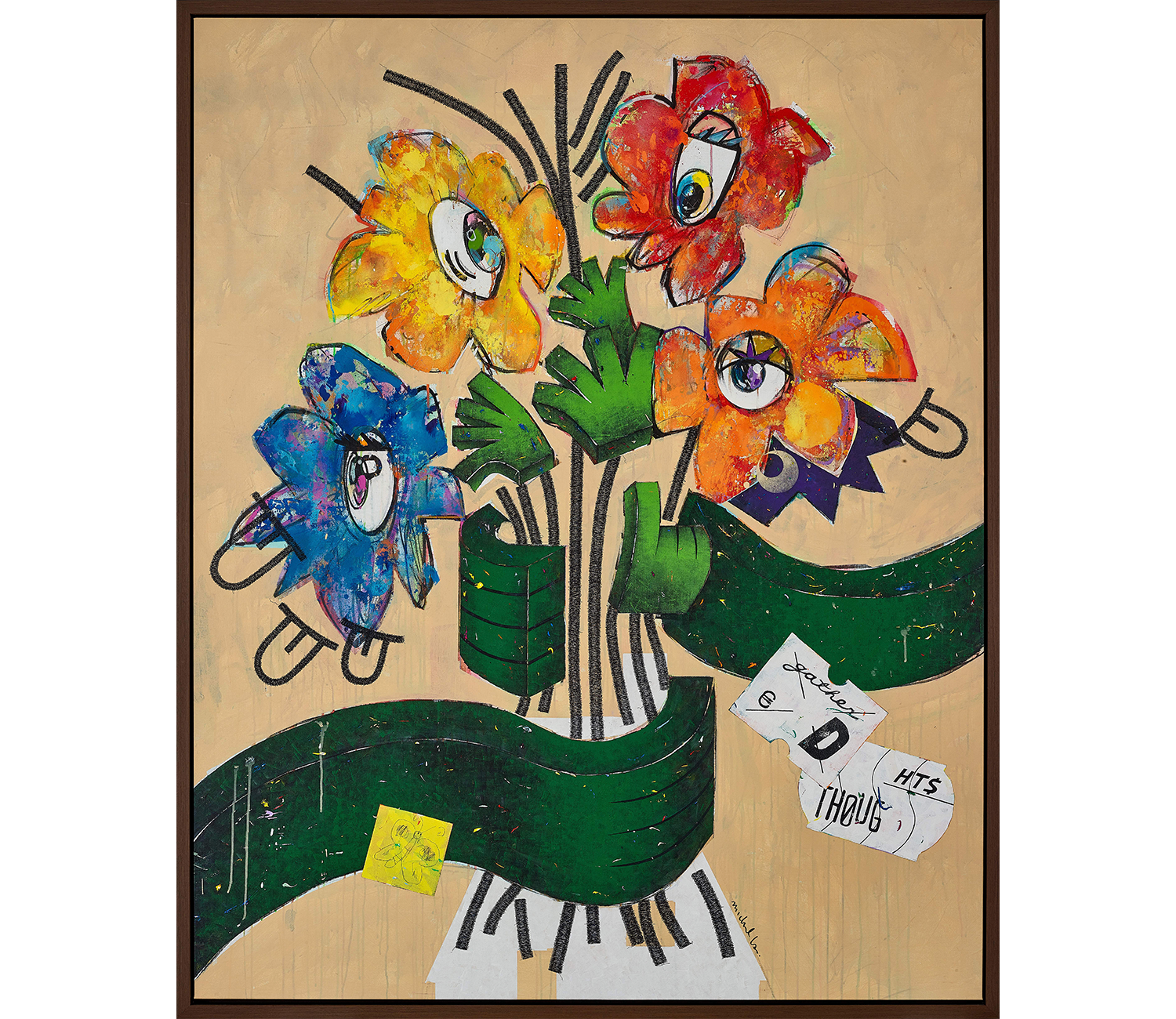 The COVID-19 pandemic has made a devastating impact on the education and mental well-being of children and families across the globe, and particularly on those from deprived backgrounds. In Hong Kong, the recent fifth wave has caused an overwhelming strain on so many youths, and while the world slowly emerges from the pandemic, it is those young children and their families who need the continued support from charities now more than ever. 
Responding to the needs of children in Hong Kong, Michael Lau, acclaimed artist and commonly known as the "Godfather of Designer Toys", will generously donate the proceeds raised for his painting, Gathered Thoughts (Flower Series, 2022), to Save the Children Hong Kong in support of their mission to provide help and comfort to vulnerable children impacted by the pandemic. Supported by Sotheby's Asia, Lau's painting will be offered with an estimate of HK$450,000-950,000 / US$60,000-120,000 as part of Sotheby's Contemporary Evening Auction in Hong Kong on 27 April 2022. It will star among works by some of the giants of the 20th and 21st century alongside rising artists, including Jean-Michel Basquiat, Yoshitomo Nara, Liu Ye, Javier Calleja, Loie Hollowell and Shara Hughes- Live Auction on 27 April 2022, alongside other notable artwork available for bidding at the auction.
"I'm devastated to see the recent impact in Hong Kong by the fifth wave of the pandemic, with this donation and thanks to Sotheby's support, hope we can generate more funds to Save the Children to support resources particularly on Education and mental well-being for children and families in dire need."
Michael Lau
"We are grateful for Michael's and Sotheby's unwavering support for the noble cause. The proceeds from Gathered Thoughts will go toward Save the Children's COVID relief programmes, as part of our ongoing efforts to help the most vulnerable children in Hong Kong thrive, as they go safely back to school."
Mrs. Cathy Lee, The Patron of Save the Children Hong Kong
Save the Children
Children from disadvantaged backgrounds bear the brunt of the pandemic, with the disruption of their education due to school closures often being just one of many difficulties. Their families suffer tremendous stress and anxieties as their health is under threat and many experience financial hardship. Save the Children believes every child deserves a future and strives to help them to reach their full potential. The charity's 'You Are Not Alone' COVID-19 project made it its mission to provide aid to vulnerable families through the pandemic by providing much-needed relief to help them combat this situation, while also accelerating learning for children and giving them stimulation, focus and hope for the future as life normalizes after the outbreak.
Michael Lau
Since his first attempt with Flowers as a subject in 2020, Michael has been approaching the theme through a deconstruction of different abstract forms, reminiscing on how he used to take apart objects at home as a young child to create his own toys when resources were scarce. Speaking to the series, Michal said: "When painting the Flower series, I wanted to bring the same sense of joy that I enjoyed as a kid from that process".
In Gathered Thoughts (Flower Series), two abstract hands grasp a bunch of flowers, each flower depicted with a gleaning eye in the center, perhaps representative of a human form. For Michael, the two intertwining hands which hold the stems in a perfect bouquet, symbolize his belief that a family supporting something together is always better than the power of one.
Photo download: <LINK>
Painting hi-res – Gathered thoughts
Michael Lau's portrait
Sotheby's dedicated video on this lot
About the Artist – Michael Lau
Known as the "Godfather of the Designer Toys", Michael Lau Kin-man is an acclaimed Hong Kong artist born in the 1970s when the city was at the peak of industrialization and a world leader in toy manufacturing. In 1999, Lau merged his creativity and passion in art, toy and street culture and created the "Gardener" series that juxtaposed his favorite G.I. Joe action figures and street culture for a solo exhibition at the Hong Kong Arts Centre. His unique artistic expression garnered global attention and brought him the opportunity to showcase his works in Japan, the Museum of Contemporary Art in Taipei and Shanghai, Los Angeles, London and Paris, leading the global trend of collectible designer toys as an independent artist. Being recognized as the pioneer who launched the trend in the 90s as featured in the article "20 Trends Sweeping the Globe" by Forbes Magazine (January 2008), Lau has been committed to his contemporary art creation in recent years to actively promote his creative vision – "All Art are Toys, All Toys are Art." Instagram, Website
About Sotheby's Hong Kong
Established in 1744, Sotheby's is the world's premier destination for art and luxury. Sotheby's promotes access, connoisseurship and preservation of fine art and rare objects through auctions and buy-now channels including private sales, e-commerce and retail. Our trusted global marketplace is supported by an industry-leading technology platform and a network of specialists spanning 40 countries and 50 categories, which include Contemporary Art, Modern and Impressionist Art, Old Masters, Chinese Works of Art, Jewellery, Watches, Wine and Spirits, and Interiors, among many others.
Instagram | Facebook | Twitter | YouTube | LinkedIn
* Estimates do not include buyer's premium or overhead premium. Prices achieved include the hammer price plus buyer's premium and overhead premium and are net of any fees paid to the purchaser where the purchaser provided an irrevocable bid.
Stream live auctions and place bids in real time, discover the value of a work of art, browse sale catalogues, view original content and more at sothebys.com, and by downloading Sotheby's apps for iOS and Android
Contact Us
We would love to hear from you.
Donation and General Enquiries:
(852) 3160-8686
Child Sponsorship Enquiries:
(852) 3160-8786
8/F Pacific Plaza, 410-418 Des Voeux Road West, Sai Wan, Hong Kong
Monday to Friday: 9:30a.m. to 6:00p.m.