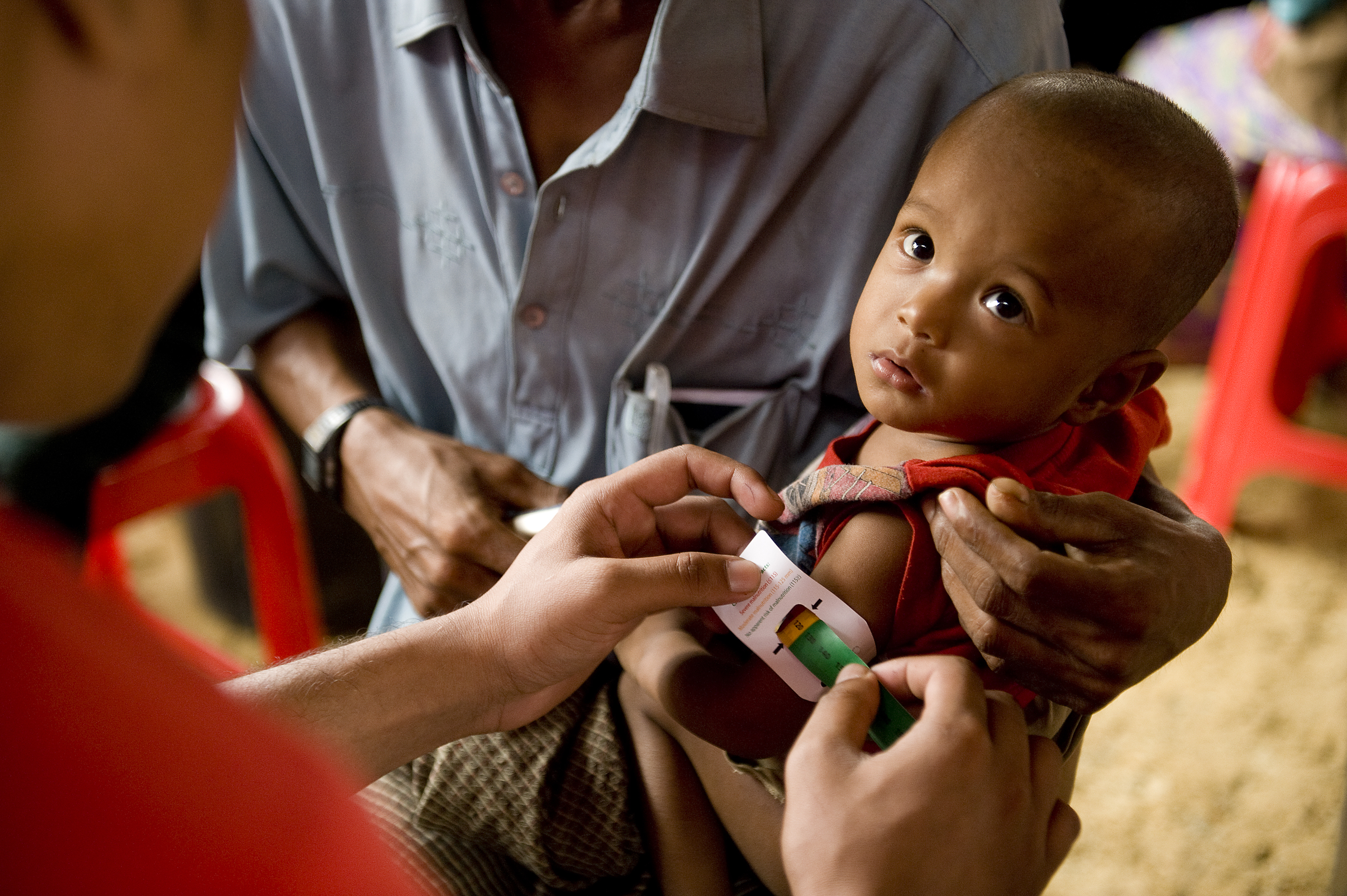 HUMANITARIAN RESPONSE
In times of crisis, children are the most vulnerable. Save the Children is always at the ready – among the first to respond and the last to leave. In 2018, Save the Children's global movement reached 9.3 million children in emergencies through 113 humanitarian responses in 58 countries.
Save the Children Hong Kong's Children's Emergency Fund (CEF) empowers our global humanitarian workers to respond immediately and effectively, giving children the help they need most, when they need it most. In 2018, through the CEF, we directly supported a range of large-scale global responses to emergencies, including the Yemen crisis; the Rohingya crisis; the earthquakes and tsunami in Lombok and Central Sulawesi, Indonesia; the floods in Kerala, India; Typhoon Mangkhut in the Philippines; drought and conflict-displaced persons in Ethiopia; and conflict-affected children and families in the Democratic Republic of the Congo.
To ensure that emergencies get the attention and support they deserve, Save the Children Hong Kong also made a key contribution to Save the Children's global Children's Emergency Seed Fund (CSF), which can be deployed immediately to kick-start relief activities while we wait for additional support to flow in. Through the CSF, the global movement provided lifesaving support to dozens of emergencies in 2018.
Yemen Crisis: the World's Worst Humanitarian Crisis
Children in Yemen are living in the world's worst humanitarian crisis. There was a dramatic increase in the killing and maiming of hundreds of civilians, including children after the battle for Hodeidah escalated in 2018. The blockage of food and medicine delivery to the country endangered the lives of thousands of children.
As many as 85,000 children under five may have died from extreme hunger or disease since the war in Yemen began in 2015.
Save the Children has dramatically scaled up our humanitarian response in Yemen. Our work has included providing food for 575,000 children and treated more than 152,000 children for malnutrition since the start of the crisis. Reaching more than 12,500 children through our mental health and psychosocial support programmes.
In October 2018, Sameer*, 8, was badly injured in an airstrike when a bomb hit close to the farm where he lived. Save the Children paid for his operation and the medicines. Save the Children is also helping him to recover from his experiences by providing psychosocial support."I wish the war would stop, things would calm down," said Sameer.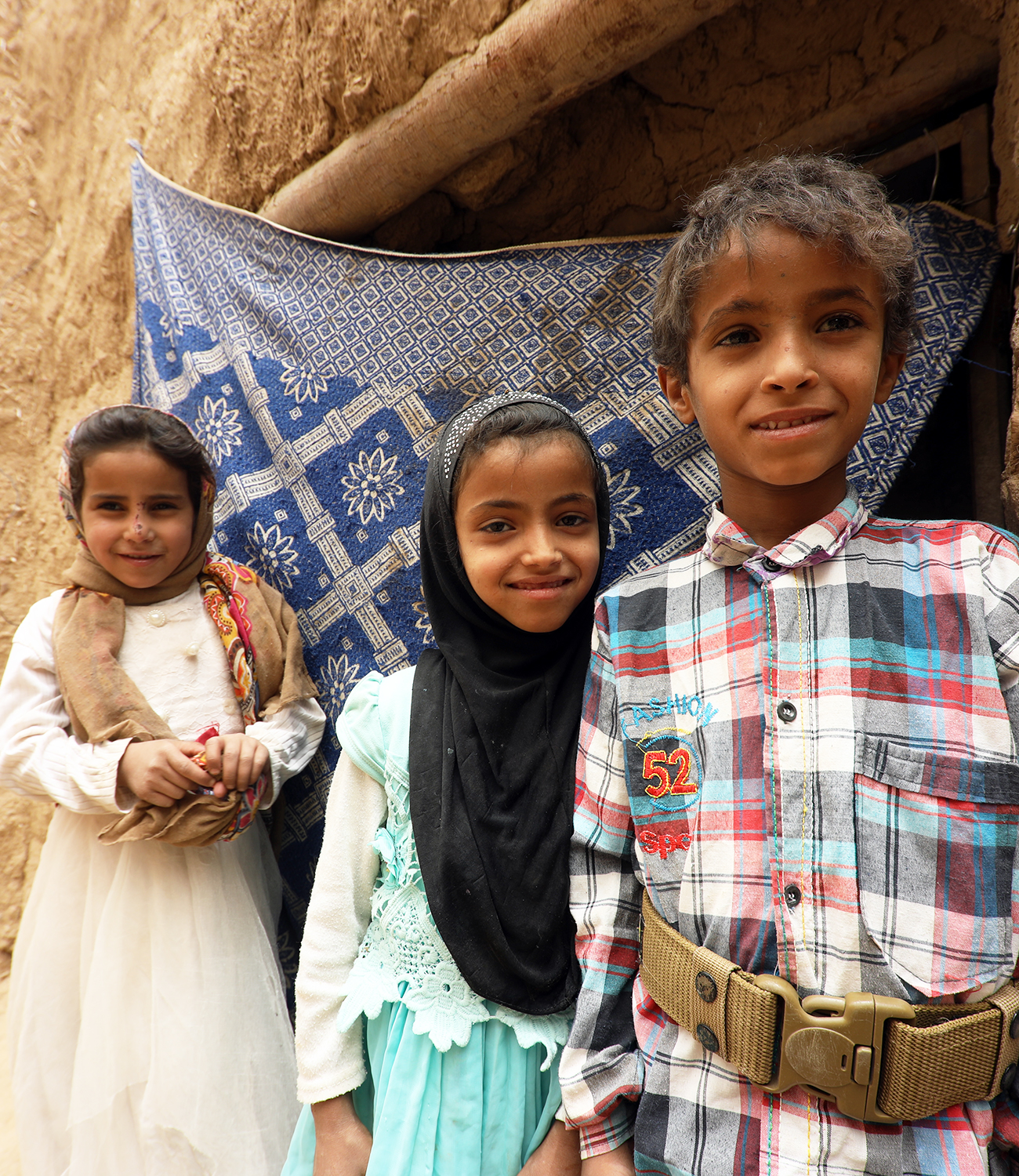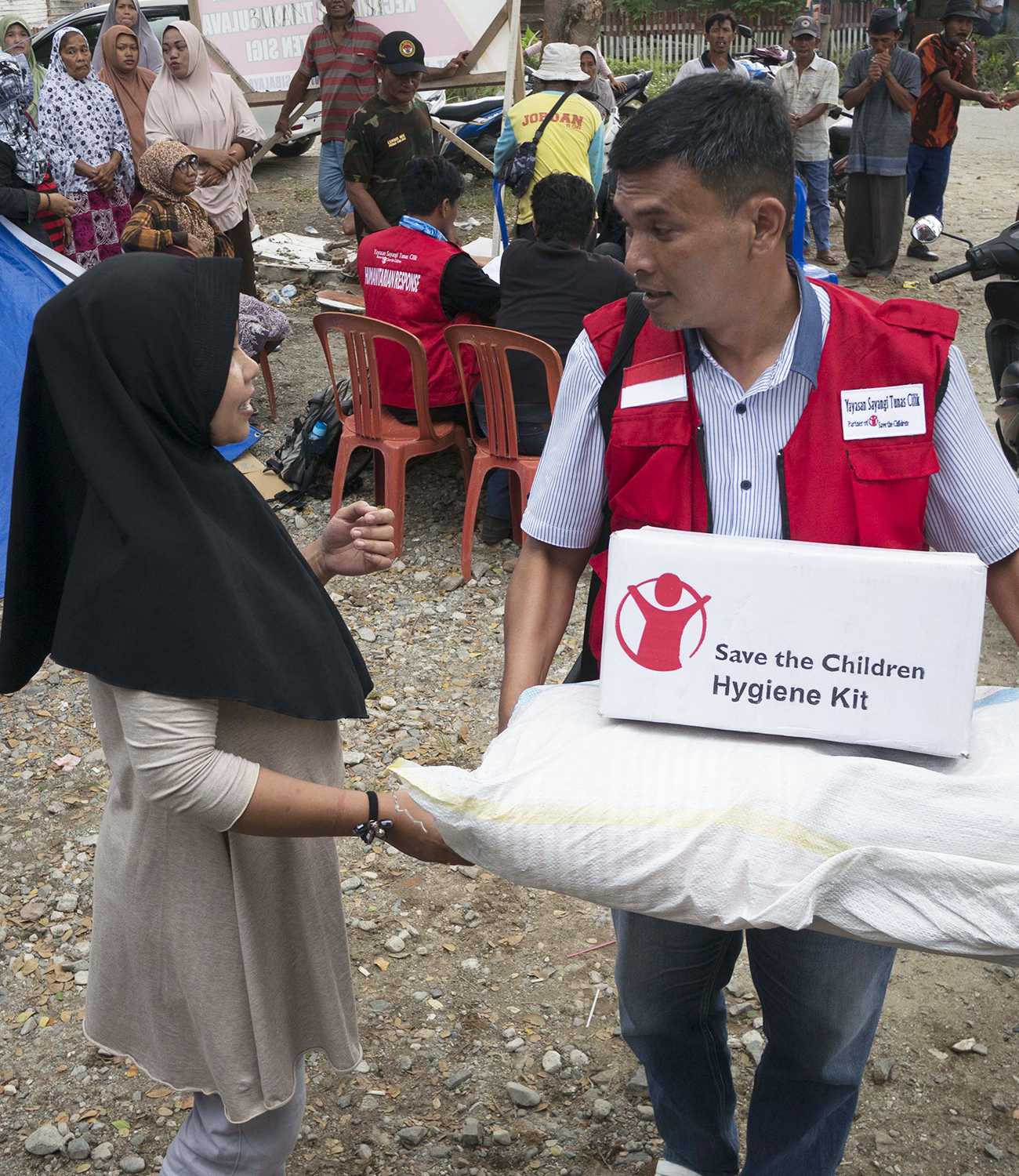 Indonesia Earthquakes & Tsunami
On 28 September 2018, a devastating tsunami with waves up to six metres high was triggered by a powerful 7.4 magnitude earthquake in Central Sulawesi. Over 4,300 people were killed and thousands more injured. Over 170,000 people were displaced.
As of 31 December 2018, Save the Children, through our partner in Indonesia, Yayasan Sayangi Tunas Cilik (YSTC), had reached more than 87,000 people (including more than 38,000 children), having been one of the first humanitarian agencies on the ground. Our response included providing vital items such as shelter kits, mosquito nets, hygiene kits, and clean water, setting up Child Friendly Spaces, which provide a safe place for children to play and overcome their distressing experiences, and temporary learning centre, providing children with psychosocial support, and reuniting separated families, providing essential hygiene kits, back-to-school kits, and temporary classroom kits with the support of the Government of Hong Kong's Disaster Relief Fund. 
Amel (12) was one child who benefited from a Child Friendly Space. When the earthquake struck, she became separated from her family. After reuniting with her family, they lived in the camp for internally displaced persons. "The situation in the camp is usually boring," said Amel*. "But the team from Save the Children comes twice a week to play with us. I really like to play outdoor games – I'm really happy to do that. I have lots of friends."
India: Kerala Flooding
In August 2018, the southern Indian state of Kerala was hit by its worst flooding in close to a century, which devastated entire communities and took more than 490 lives. It is estimated that 7 million children were affected.
Save the Children had reached 8,083 beneficiaries by November 2018, including 2,074 children. Save the Children's immediate response included providing families and children with essential items like bedding, mosquito nets and clothing, as well as access to clean water and hygiene, setting up Child Friendly Spaces, which provide essential psychosocial support and a safe place for children to overcome their distressing experiences, supplying education materials to help children get back into school
• Providing hygiene, household and kitchen items, as well as shelter kits and education kits, with the support of the Hong Kong Government's Disaster Relief Fund. 
Balamurugan, 39, and his wife Mani, 33, are migrant labourers who live in a one-room shelter. They lost all their belongings in the floodwater. Thanks to the funding Save the Children Hong Kong secured from the Hong Kong Government, "We received kits that contained utensils, soaps, buckets, mattresses and a solar lamp. We even received school kits for our children. We could not have asked for more," shared Mani.
"They provided for all the essentials that we lost and the shelter feels like home again," shares a relieved Balamurugan. "We have gone back to living our dream of building a fulfilled home for our children," he adds.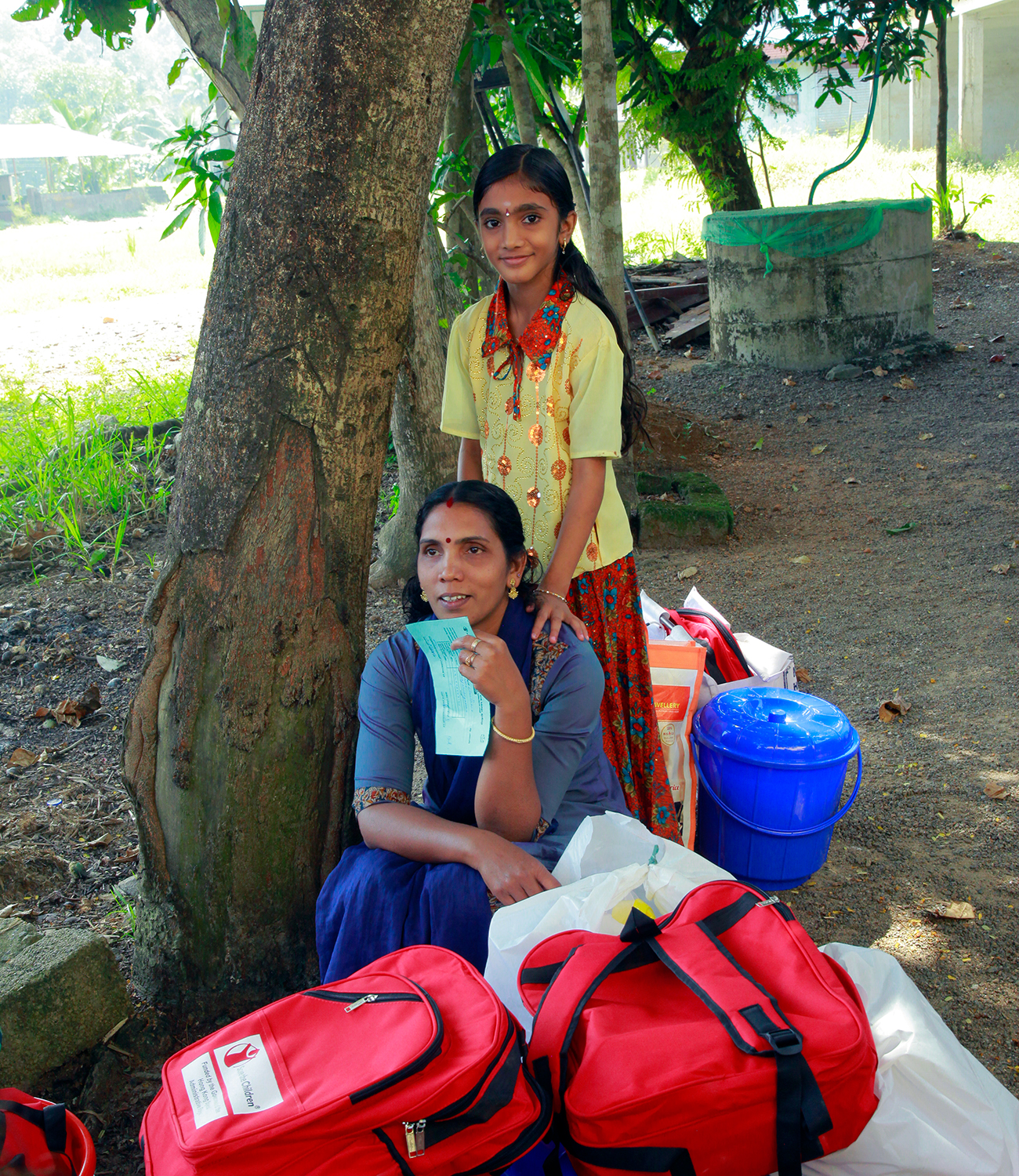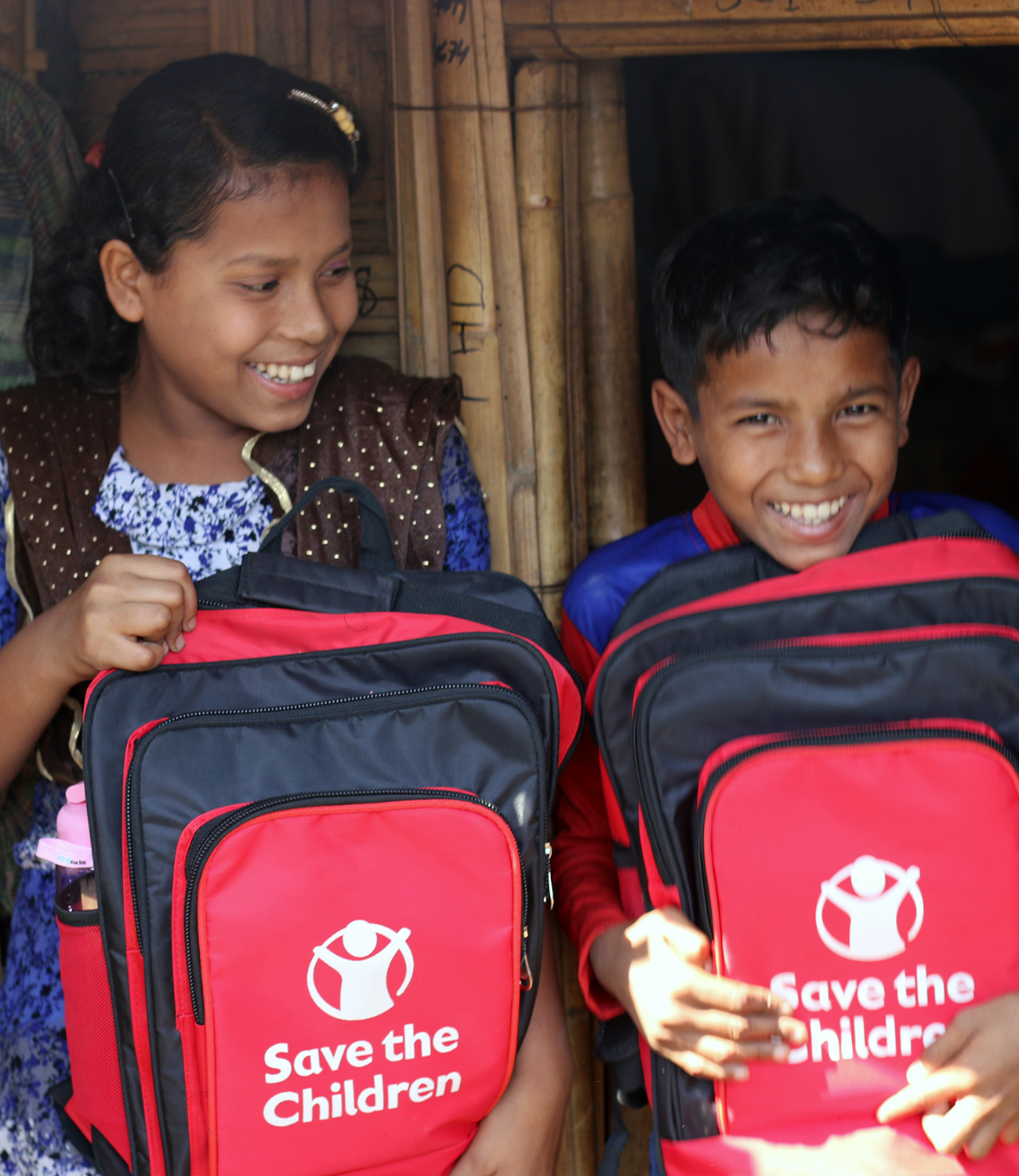 Rohingya Children's Crisis
From August 2017 to December 2018, more than 725,000 Rohingya – including close to 400,000 children – fled to Cox's Bazar in Bangladesh, following a rapid and alarming escalation of violence in northern Rakhine State, Myanmar. These new arrivals joined hundreds of thousands more Rohingya who had fled their homes previously.
As of December 2018, Save the Children had reached more than 454,000 of the total affected Rohingya children in Cox's Bazar, including a large majority of those who have been orphaned or separated from their parents. Our response has included setting up nearly 100 Child and Girl-Friendly Spaces in the Rohingya refugee camps in Cox's Bazar, which have provided more than 54,000 children with a safe space to play, recover and be children again, through these centres, we also offer programmes that help support children's protection, access to education, and health and nutrition. More than 218,000 children have benefitted from psychosocial support activities.
 Anwara Begum (11), who takes part in our art programme, said, "My favourite thing to do is to draw pictures when I go to the Child Friendly Space and have them displayed on the wall. I have really enjoyed being part of the project and drawing pictures with my friends."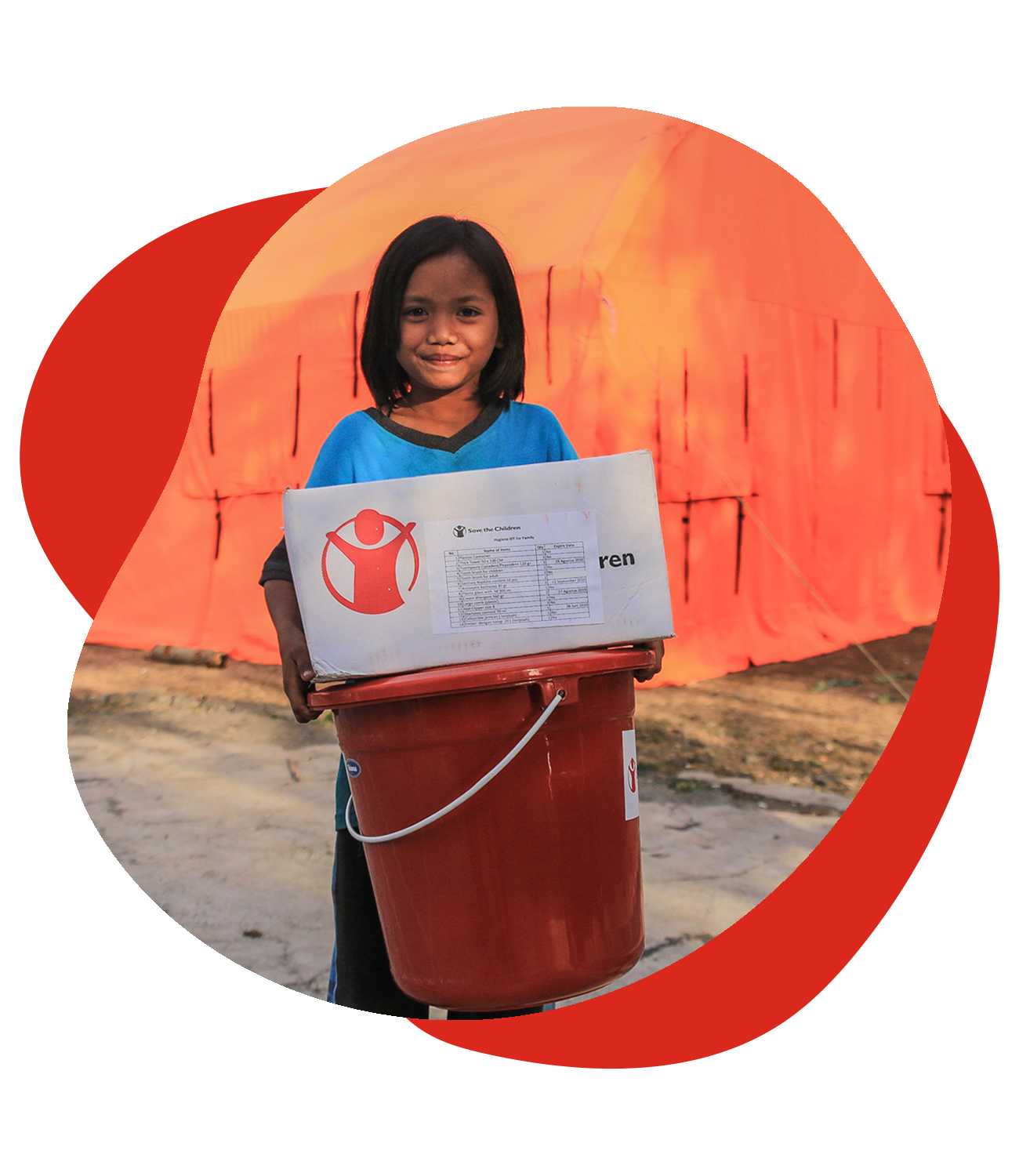 Create a Sustainable Future for Children
Monthly giving is critical to providing a predictable income stream that allows Save the Children to plan and implement projects more efficiently.
When disaster strikes or a crisis breaks out, our dedicated emergency responders are among the first to arrive – and the last to leave.
With your support, we can be ready to send life-saving food, shelter and medicines straight to where they are most urgently needed.
Contact Us
We would love to hear from you.
Donation and General Enquiries:
(852) 3160-8686
Child Sponsorship Enquiries:
(852) 3160-8786
8/F Pacific Plaza, 410-418 Des Voeux Road West, Sai Wan, Hong Kong
Monday to Friday: 9:30a.m. to 6:00p.m.