CORONAVIRUS OUTBREAK & OUR RESPONSE
We're working on alternative solutions to support children during school closures and social distancing, as 70% of the children in our Vietnamese sponsorship areas don't have access to the internet or electronic devices. In the meantime, we've provided communities and schools with soap and are working to support the Ministry of Health in producing and broadcasting educational materials in ethnic minority languages. We're also providing health clinics with thermometers and personal protective equipment, and preparing for our recovery phase by providing masks and hygiene education for children when they return to school.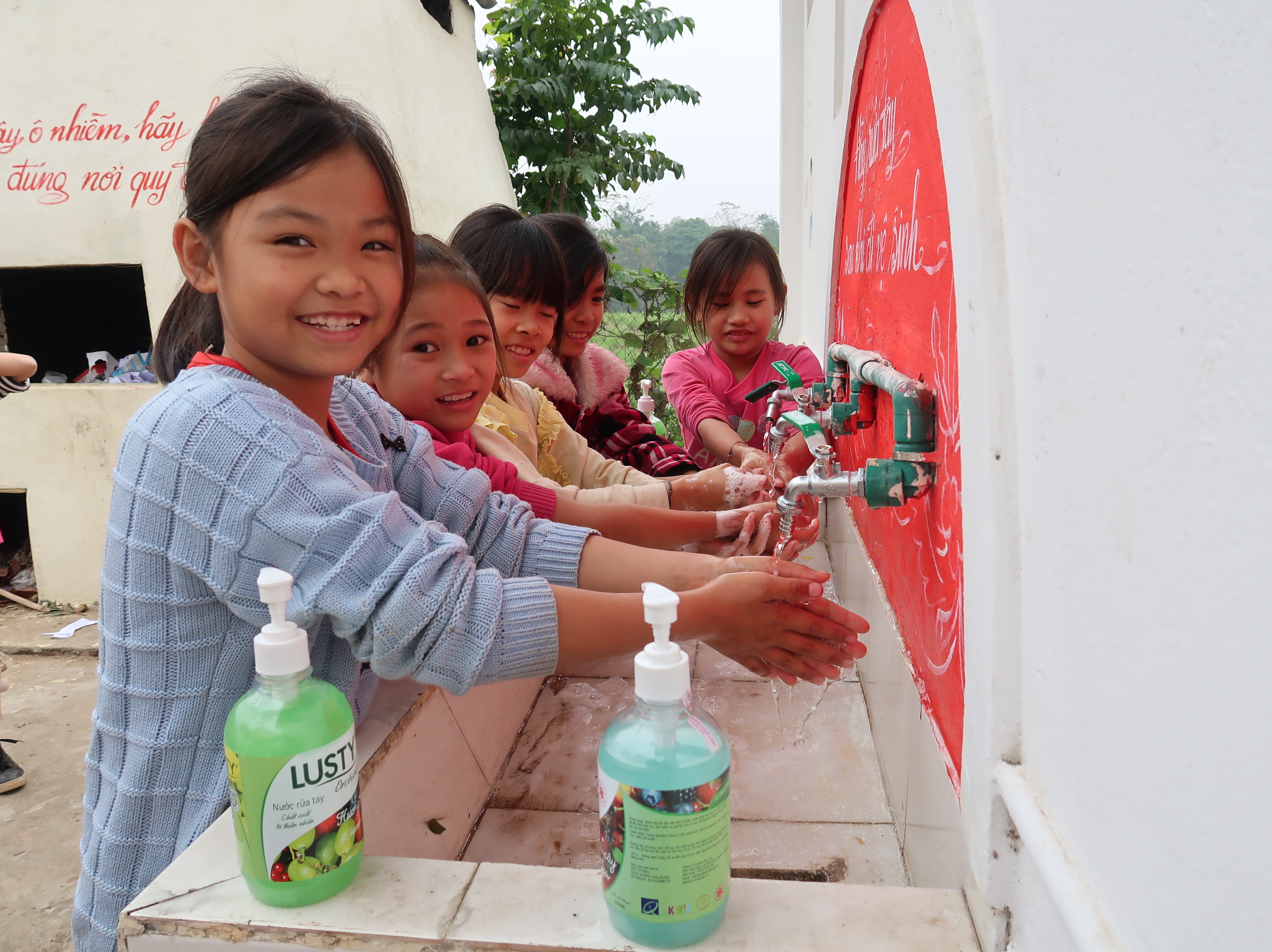 Your opinion matters. Kindly take 1 minute to tell us what you think about our child sponsorship program so that we can do better in the future!
ABOUT OUR CHILD SPONSORSHIP PROGRAMME
Your support helped improve the learning environment for 7,611 kids at 146 schools! Among the renovations were 2 new school fences, upgraded electrical systems at seven schools, the addition of fans at 25 schools and 6 new school roofs. 
We started sponsorship programs in 2013.
In 2019, we served children and families in Lao Cai Province.
In 2019, you helped us reach 40,970 children and adults. 
This child letter was written by our child representative from Vietnam. 
Hello. 
My name is Canh. I feel so happy with the new school year coming. I can meet my teachers and friends again after a long summer break, which is a lot of fun. My favorite subject is P.E.; I can keep myself healthy. I love the white color because (in Vietnam), it is considered the color of (an innocent) and beautiful childhood. My dream is to become a pilot, to fly in the blue sky. The COVID-19 pandemic doesn't affect much our school year now, but our teachers ask us all to wash our hands with soap. We have soaps and hand washing stations supported by Save the Children (SC). We also wear face masks regularly. 
Wishing you happiness, always. Thank you! 
HOW YOUR MONEY IS
HELPING CHILDREN IN VIETNAM

With your support, we're working to prevent childhood disease by improving the safety and quality of learning environments for schoolchildren. That's why we equipped 172 schools with seven bathrooms, 90 handwashing stations, 84 water purifiers and 31 fully equipped kitchens.
We also trained 132 teachers and health workers from 118 schools on using and maintaining medicine cabinets and first aid kits. Then we organized 85 events for primary and secondary school students to learn how to access first aid kits. 

Sponsors like you helped us train 349 teachers and 2,351 caregivers on early literacy and math strategies in 236 preschools and 117 villages. As a result, 10,281 kids ages 3-6 participated in early learning activities last year that will enhance their school readiness and future success. 
Your sponsorship also made a difference for 5,703 students through improvements to 99 school sites in 28 communities. Together, we provided 68 schools with bookcases, teaching equipment and tables and chairs. At 13 schools, we made infrastructure improvements, including repairs to nine roofs and two school yards.

With sponsors by our side, we're helping young readers start out strong. That's why we trained 532 teachers and 1,530 caregivers on Literacy Boost, our signature reading approach, in 200 schools and conducted 108 reading camps and 79 caregivers' clubs in 28 communities. More than 15,000 kids ages 6-11 benefitted from these improved teaching practices. 
We also trained 550 volunteers and leaders from schools and communities on child rights and safeguarding policies. Together, we're working to minimize risk as we implement activities to ensure that children are being kept safe. 

Thanks to sponsors like you, 75 adolescent club facilitators were trained on management skills and sexual and reproductive health topics including puberty, menstruation, safe sex and HIV. These trained team members deliver life-changing messages to teens and their parents through club meetings and events. 
And there's more. We worked with 1,285 teens ages 12-24 to raise awareness about sexual and reproductive health issues through 432 meetings in 36 in-school clubs and 28 out-of-school clubs. During 32 events, 5,219 young people and 1,502 parents raised their awareness on these issues. 
Learn how your and other sponsors' support has made a difference by reading:
Will you sponsor a child to help children like Canh?
Your donation of just HK$9 per day can help to provide vulnerable children with education, healthcare protection and community support.