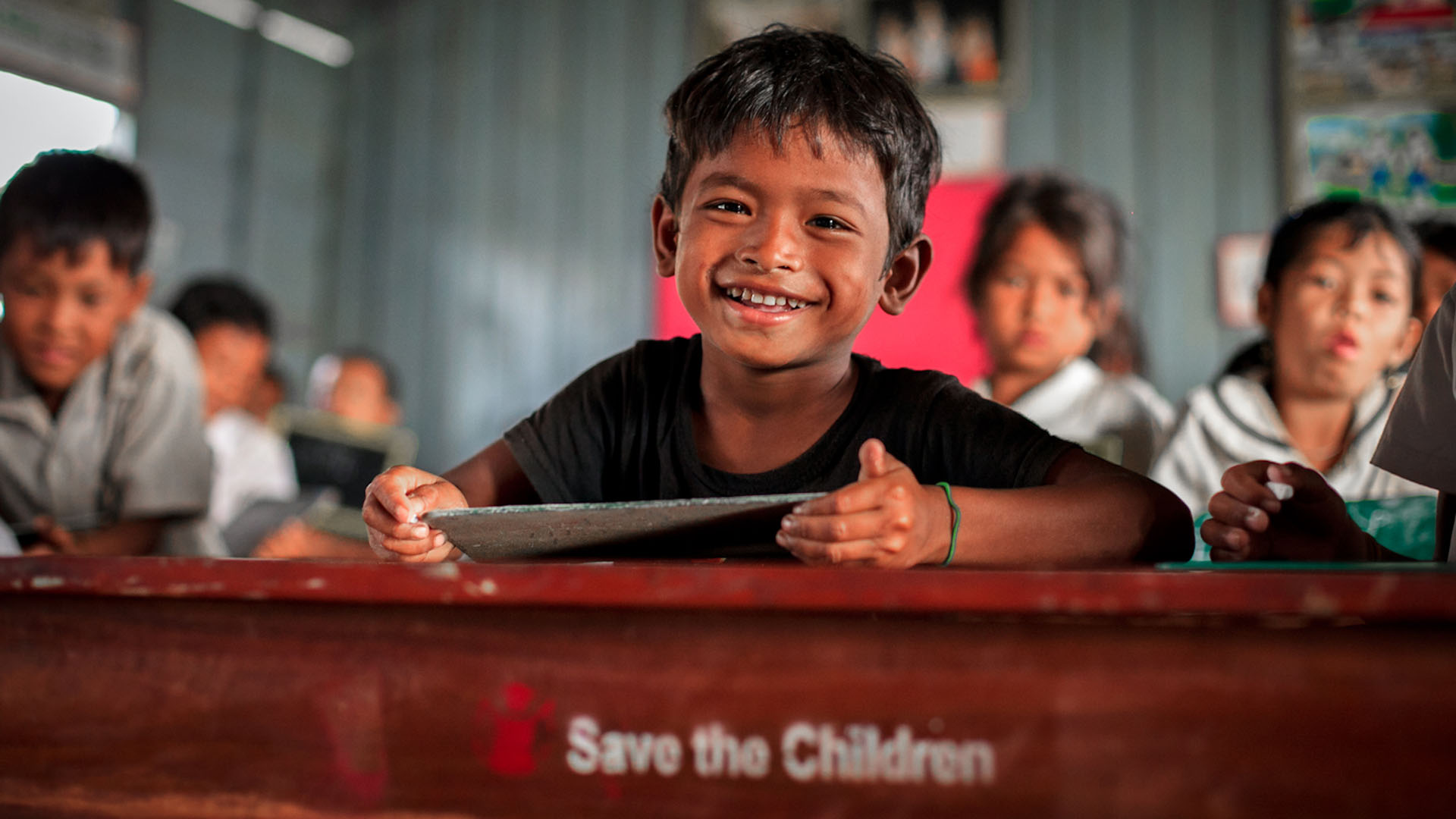 PRESS RELEASE & STATEMENT
2022/04/07
Save the Children Hong Kong distributes COVID rapid test kits, food vouchers & data SIM cards
Supporting the health & learning needs of underprivileged children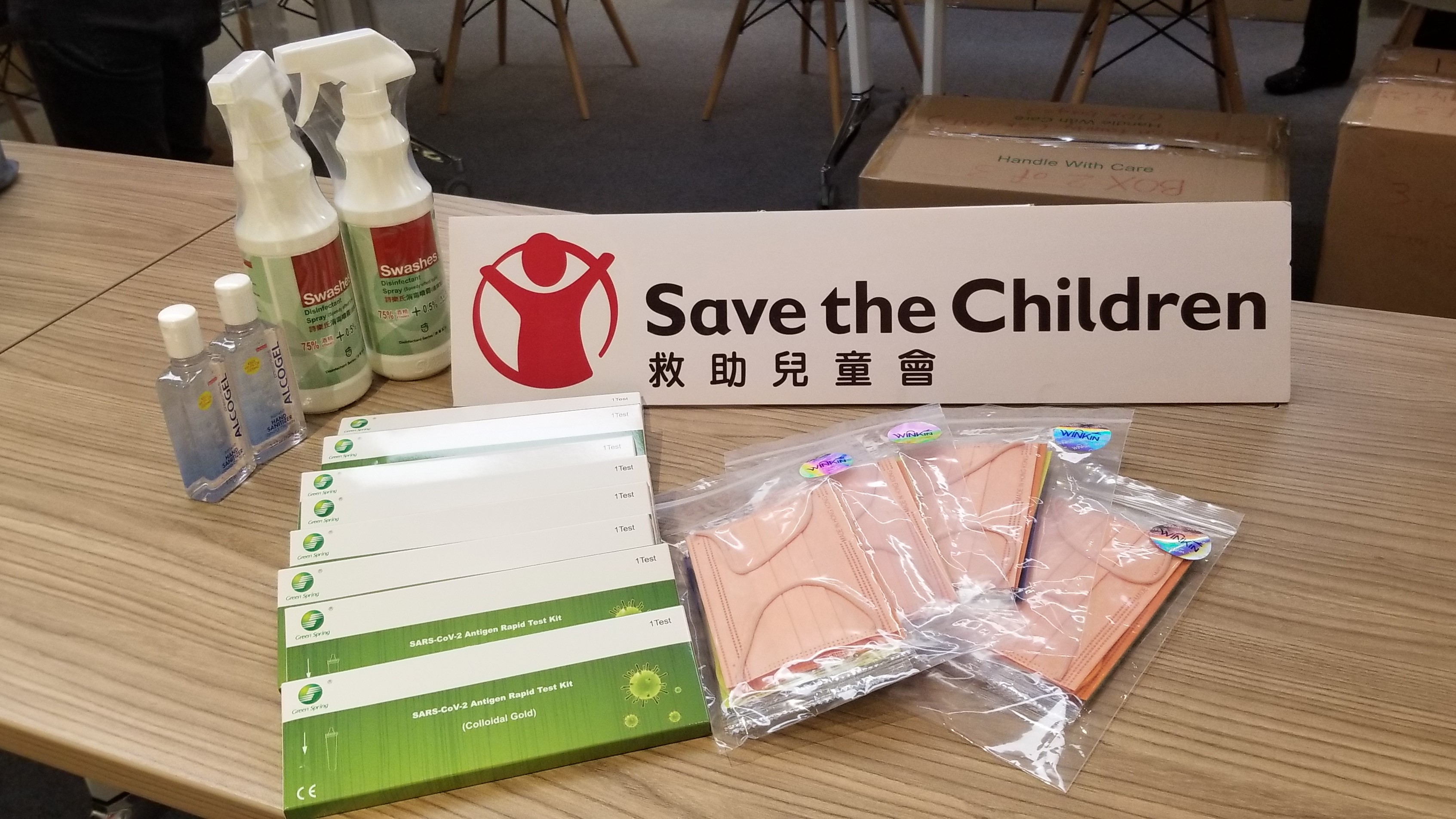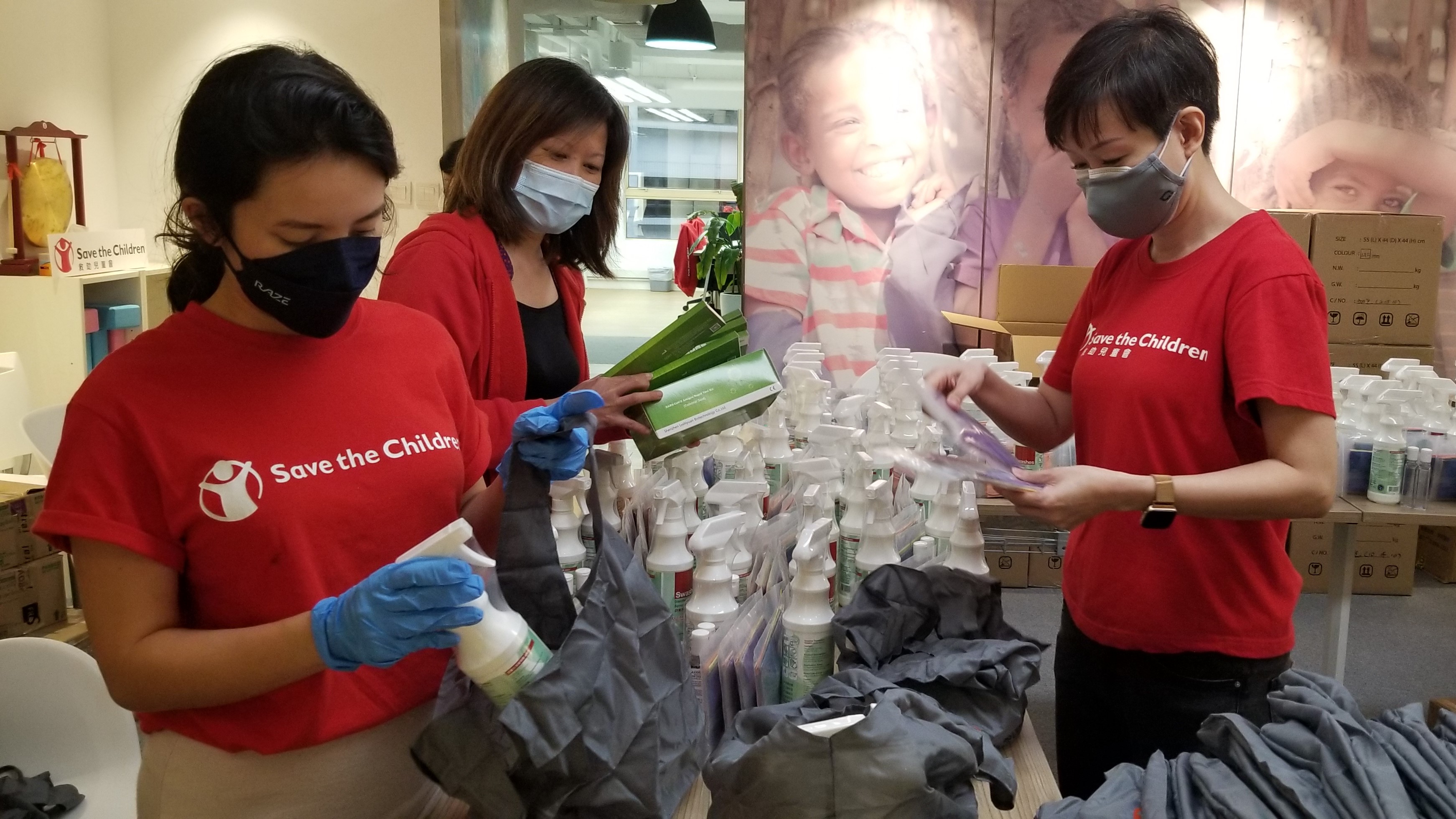 As the 5th wave of COVID-19 pandemic strikes hard in Hong Kong, underprivileged children and their families are devastated more than ever. Addressing the immediate needs of low-income families and children, Save the Children Hong Kong has launched a series of anti-pandemic responses, including the distribution of 9,725 rapid test kits, 150 hygiene family packs, 200 sanitizers,  200 disinfectants sprays, 7,500 children's masks, 15,000 adult masks and food vouchers worth HK$100,000 to meet their urgent needs.
Pressing needs for deprived children
To assess the need for support, Save the Children Hong Kong has recently conducted a study on the impact of the fifth wave of pandemic on underprivileged children. More than 100 low-income families and 200 children responded, many of them were from subdivided housing families.
According to the findings, approximately 90 percent of the interviewed parents are very much concerned about their children's social and emotional health, and 80 percent are also concerned about their own emotional wellbeing. Almost 80% are extremely/very concerned about their livelihood. Almost half of them stated that the class suspension would increase family conflict and harm the parent-child relationship. Moreover, nearly 70% of parents say that their home environment is not suitable for online learning due to lack of space, as well as electronic devices or network connectivity issues.
"It has been an incredibly challenging time for both children and parents, especially those coming from deprived backgrounds," said Carol Szeto, CEO of Save the Children Hong Kong. "Many families are trying to make ends meet during the pandemic. Children's health and education are under threat. We are stepping up our immediate response to help families get through these difficult times."
Emergency response: Taking care of children's learning and their families' physical & mental health
Save the Children Hong Kong was active in providing COVID-19 relief since the start of the pandemic.  To help families combat Wave 5, we provided under-privileged families with essential items including rapid test kits, health and hygiene items, and voucher assistance. In addition, as face-to-face classes have been suspended for several months, many parents are concerned about the impact on their children's academic performance as well as their children's physical and emotional development as a result of reduced daily social interaction. We have been actively providing online learning services since March, with tutors providing homework support to students and easing the parenting pressure of caregivers.
Recognising the significant impact the outbreak has had on parents' emotional wellbeing due to economic pressure, spread of disease and home confinement, we also offer one-on-one women's counselling in the evenings and online parent stress relief groups to parents of supported children. Services are run by professional counsellors, working alongside parents to help them channel their negative feelings.
Early recovery: Helping children go safely back to school and build their resilience
As children and their families resume some normalcy in life after the initial outbreak, Save the Children Hong Kong plans to extend the reach of our classes designed to enhance children's cognitive, social and emotional development, as well as positive parenting workshops to strengthen parent-child relationships. We will also distribute learning supplies including tablets and internet connectivity-related items to accelerate children's learning and give them stimulation and hope for the future.
Please support the work of Save the Children Hong Kong: https://savethechildren.click/SM20220407DonEN
Contact Us
We would love to hear from you.
Donation and General Enquiries:
(852) 3160-8686
Child Sponsorship Enquiries:
(852) 3160-8786
8/F Pacific Plaza, 410-418 Des Voeux Road West, Sai Wan, Hong Kong
Monday to Friday: 9:30a.m. to 6:00p.m.