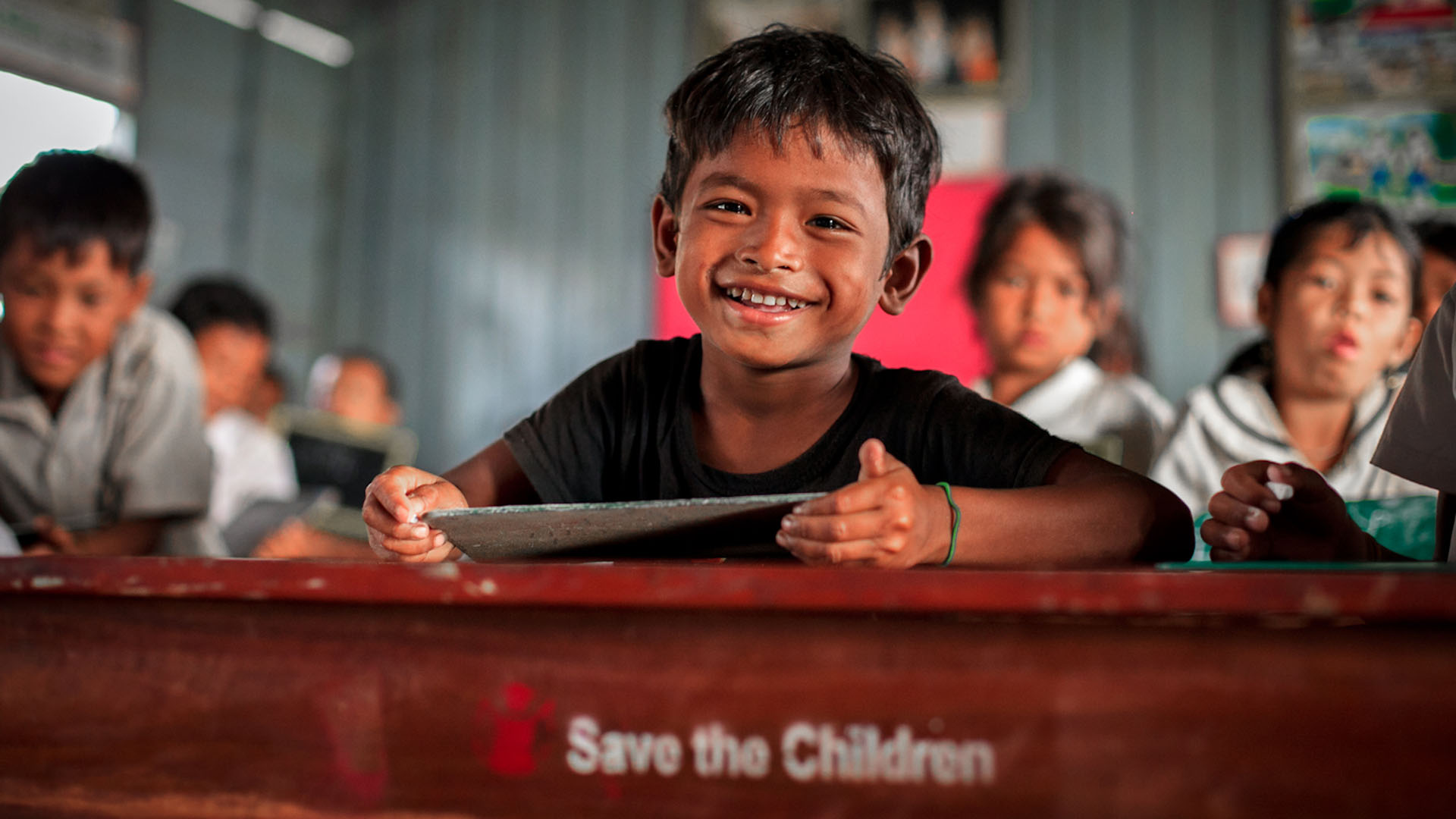 PRESS RELEASE & STATEMENT
2019/7/19
SAVE THE CHILDREN HONG KONG
CHILD SPONSORSHIP ADVOCATE JONATHAN WONG
TO SHARE STORYTELLING INSIGHTS AND EXPERIENCE IN VISITING HIS SPONSORED CHILD IN VIETNAM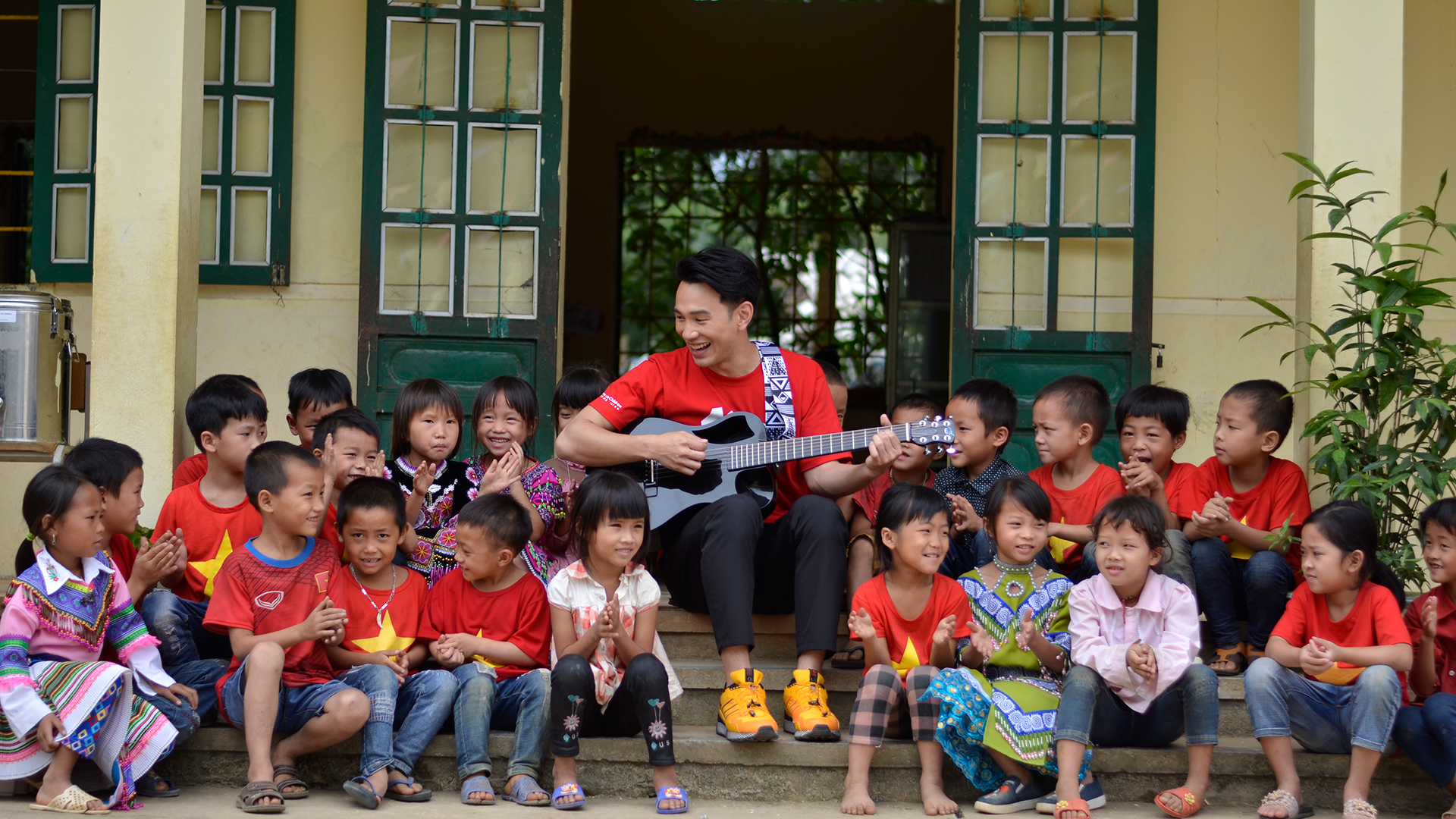 As the Child Sponsorship Advocate of Save the Children Hong Kong, Mr Jonathan Wong has been invited as the speaker for the Children's Paradise Storytelling by Celebrities Sessions at the Hong Kong Book Fair on July 19. During the session, Jonathan also shared his memorable experience in Vietnam where he visited Hoa, his sponsored daughter.  
Jonathan read a storybook about the spectacular journey of a little boy and the challenges he encountered along the adventure. The book addresses the importance of a balanced life and encourage readers to find the success that lies within us. Most important of all, it advocates the spirit of never giving up until you live your life to the fullest. Jonathan mentioned that this book reminded him of the trip in Lao Cai province, Vietnam with Save the Children Hong Kong, where he met with his sponsored girl, Hoa for the first time. Ever since Hoa was admitted into the Child Sponsorship program, she gained the opportunity to receive quality education. She has met a lot of new friends at school and grew from a shy and timid girl to a confident and joyful student. At the age of 7, Hoa acts older than her age and share responsibility for household chores.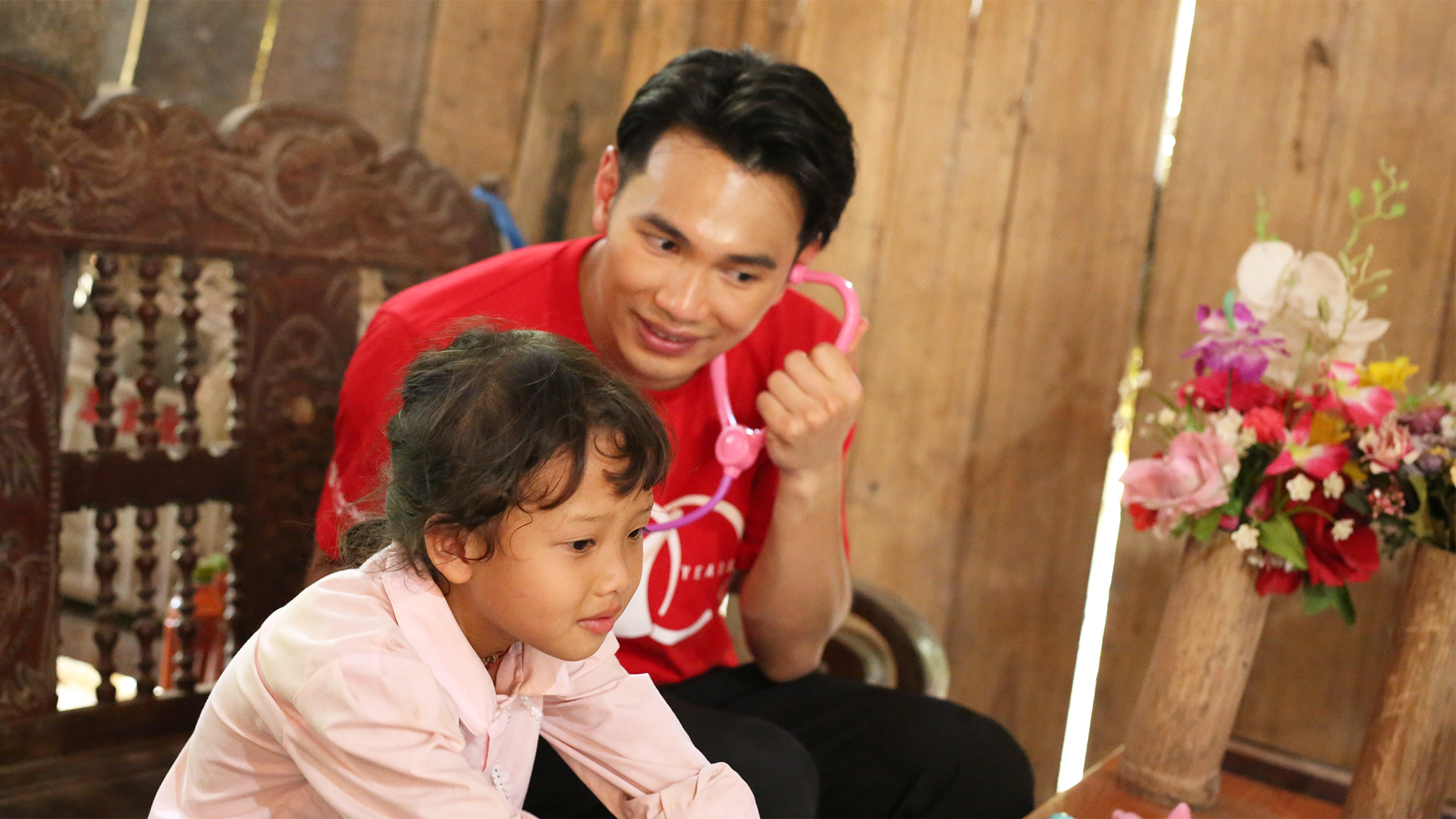 Hoa lives in one of the most underprivileged provinces in Vietnam, Lao Cai, where most ethnic minority children do not speak Vietnamese language. Due to language barrier, the minority children often find it hard to keep up with the learning process.  Save the Children provided teachers' training in teaching Vietnamese language, enabling children to receive quality education and better integrate into the society when they grow up. Also, Save the Children sponsored a clinic in Lao Cai to provide quality and accessible medical service to the villagers. Pregnant women no longer have to struggle between travelling a long way to the city centre for medical treatment or risk giving birth at home without a mid-wife. With proper medical care, it could reduce the risk of maternal and new-born complications and deaths.  
Jonathan said "As the Child Sponsorship Advocate of Save the Children, I am driven by a sense of mission to raise public awareness on vulnerable children around the world who need our help and protection." Amy Fong, the CEO of Save the Children Hong Kong, said "It is our honour to have Jonathan joining our Save the Children family, he has been very supportive to our work all along. We also need support from the public to reach the most marginalised and deprived children in the world and make sure no child is left behind."  
2019 HONG KONG BOOK FAIR, STORYTELLING BY CELEBRITIES – JONATHAN WONG
TIME: 13:30 TO 14:00
VENUE:CHILDREN PARADISE, 3/F HONG KONG CONVENTION AND EXHIBITION CENTRE 
ABOUT JONATHAN WONG
Jonathan Wong Chee-Hynn is a multi-talented artist. Apart from being a songwriter-singer and actor, he also performs dancing, play musical instruments  as well as composing songs. He joined the Hong Kong music industry in 2009 and has since released four Cantonese albums – "Beyond Singing", "Spectrum" and "Out of Frame", one Mandarin album – "Rising" and two Japanese singles. His singles became instant hits on the Hong Kong and Guangzhou pop charts and have earned him over 50 music awards in the new singer and singer-songwriter categories thus far. 
ABOUT SAVE THE CHILDREN HONG KONG
Save the Children Hong Kong is part of the Save the Children movement, which is made up of 29 member organisations, operating in around 120 countries. Save the Children believes every child deserves a future. In Hong Kong and around the world, we give children a healthy start in life, the opportunity to learn and protection from harm. We do whatever it takes for children, every day and in times of crisis, transforming their lives and the future we share.
ABOUT SAVE THE CHILDREN'S WORK IN VIETNAM
Save the Children started our work in Vietnam in 1990. Since then, we have expanded our programs to include six key thematic areas: Education, Health and Nutrition, Child Protection, Child Rights Governance, Child Poverty, Disaster Risk Reduction and Emergency Response. We now cover 22 provinces across the country. We work in partnership with government agencies, civil society organizations, the private sector and academic and research institutions.
Contact Us
We would love to hear from you.
Donation and General Enquiries:
(852) 3160-8686
Child Sponsorship Enquiries:
(852) 3160-8786
8/F Pacific Plaza, 410-418 Des Voeux Road West, Sai Wan, Hong Kong
Monday to Friday: 9:30a.m. to 6:00p.m.