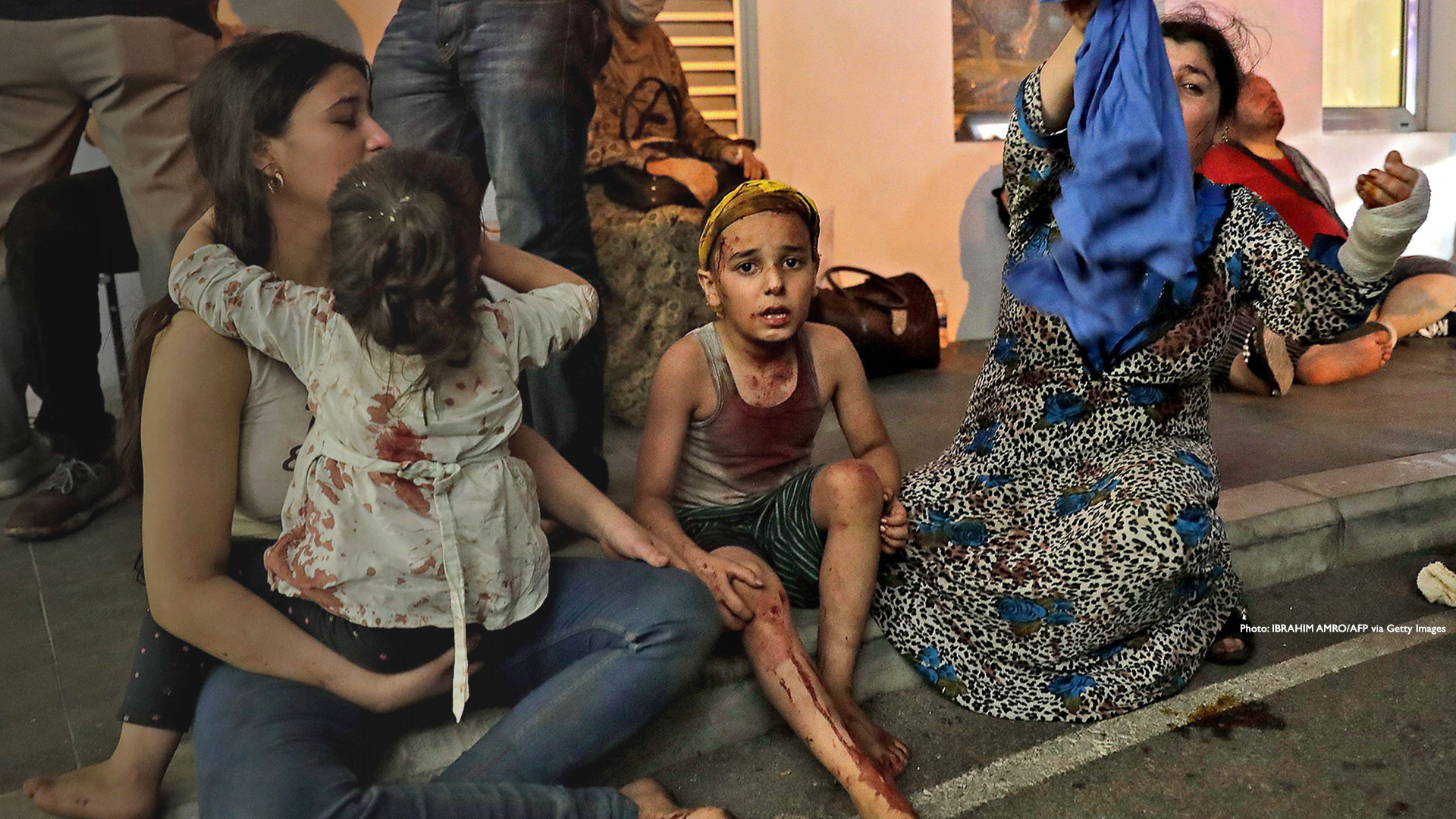 BEIRUT EXPLOSION:
MAKE A DONATION
Thousands of people in the Lebanese capital of Beirut are in urgent need of medical care. Hospitals are turning away patients because they are completely overwhelmed or have been decimated in the blast. Save the Children teams on the ground are reporting entire streets have been wiped out. Children are unaccounted for as rescue teams work through destroyed buildings to get people out of the rubble.
Our teams in Lebanon are already working hard to protect the most vulnerable children during this pandemic as the country is facing economic collapse and political turmoil. Your support will make sure our staff and volunteers are able to reach the most children and their families at this crucial time.
We can come together today to give hope to the children in Beirut. Please donate to Save the Children's Emergency Fund* to support children in Lebanon and around the world.
*Our Children's Emergency Fund enables us to be on the ground within hours of a disaster striking so we can reach children immediately with the essentials they need to survive. Your money will support children wherever the need is greatest.
CLICK HERE TO DONATE MONTHLY

Monthly giving is critical to providing a predictable income stream that allows Save the Children to plan and implement projects more efficiently.
With your support, we can be ready to send life-saving food, shelter and medicines straight to where they are most urgently needed.
Contact Save the Children Hong Kong

We would love to hear from you.
Donation and General Enquiries:
(852) 3160-8686
Child Sponsorship Enquiries:
(852) 3160-8786
8/F Pacific Plaza, 410-418 Des Voeux Road West, Sai Wan, Hong Kong
Monday to Friday: 9:30a.m. to 6:00p.m.