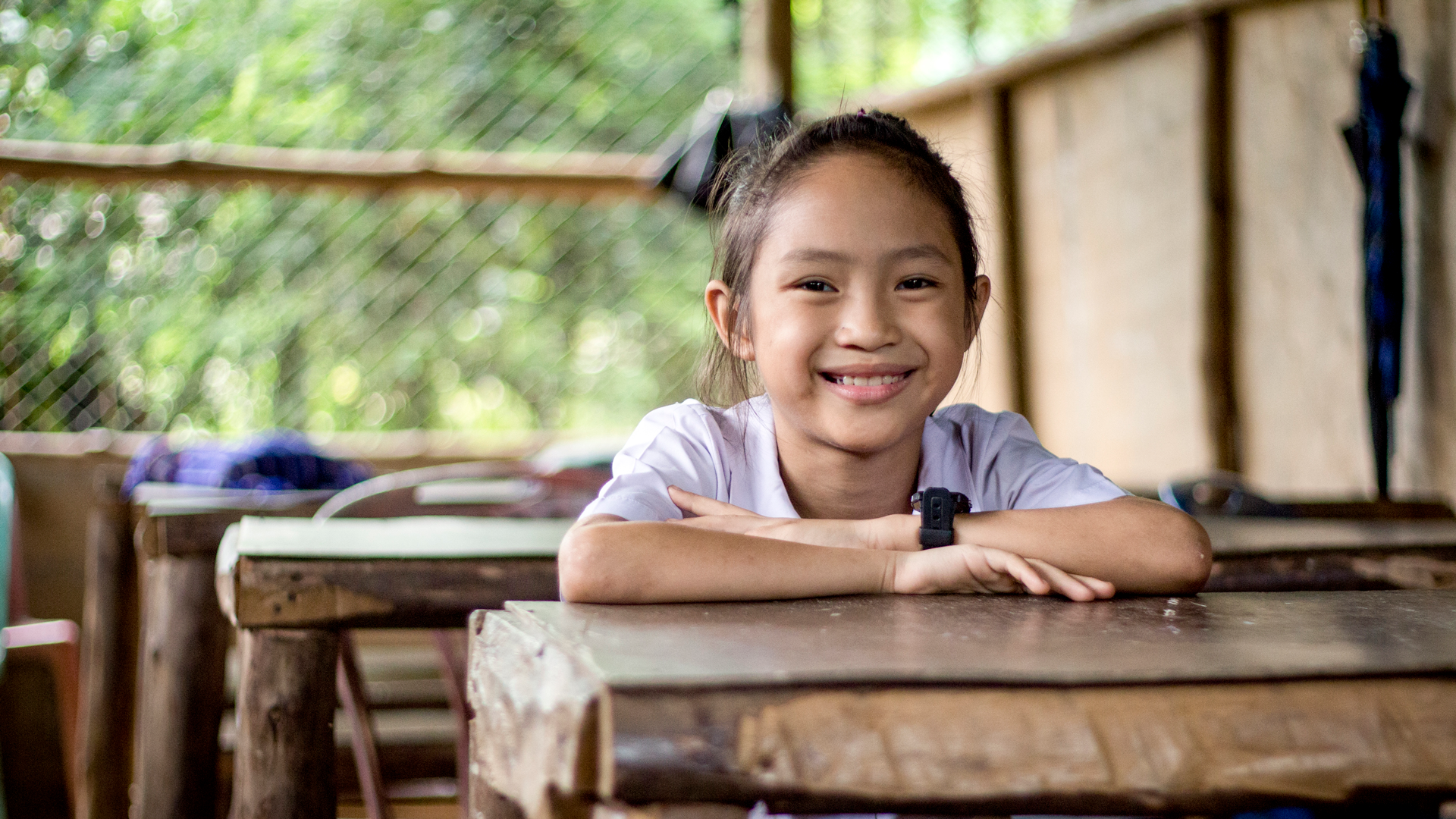 OUR BOARD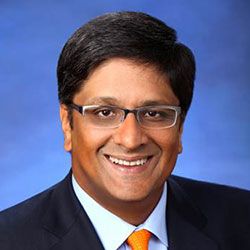 Mr. Farhan Faruqui
Chairman



Farhan is Group Executive, International for ANZ's Institutional business in Asia, Europe and America. He joined ANZ as CEO of International Banking in August 2014 before being elevated to the position of Group Executive International, cementing the importance of Asia to the ANZ Group. Farhan leads a business representing ANZ customers across Asia, the Middle East, Europe and America with a significant franchise growth opportunity. CEOs in these markets all report through to Farhan.
Until August 2014, Farhan was the Head of Corporate & Investment Banking for Asia Pacific, Citigroup. During his 23-year career with Citigroup, Farhan held senior management roles in franchise leadership, product and customer coverage across Asia Pacific, Europe and Africa, including Head of Global Loans & Leveraged Finance, Asia Pacific, and Corporate Banking Head, Central Europe.
With an impressive track record developing businesses, Farhan is an experienced international banker, product specialist and an accomplished people leader across multiple geographies.
Farhan has a Bachelor of Science Degree – Industrial and Systems Engineering from the University of Southern California, Los Angeles.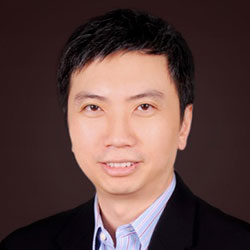 Mr. Brandon Lin
Vice Chairman



Brandon is the Founder, President and Chief Investment Officer of SPQ Asia Capital and General Partner of the SAIF Partners Group which he joined in 2001 as part of the founding team. He has been at SAIF/SPQ in Hong Kong and Beijing for 15 years where he has a strong track record for sourcing, evaluating, executing, managing and exiting numerous profitable private equity and public investments. Before joining SAIF/SPQ, he was a Vice President in Investment Banking at Credit Suisse First Boston Technology Group (led by Frank Quattrone) and Donaldson, Lufkin & Jenrette (acquired by CSFB) in New York, Boston and Hong Kong from 1997 to 2001. He was also an Associate in Mergers & Acquisitions and Securities Law at Sullivan & Cromwell in Hong Kong and Los Angeles from 1994 to 1996.
Brandon earned a Bachelor of Arts in Economics degree with Distinction from Stanford University in 1991 (elected to Phi Beta Kappa in junior year) and Juris Doctorate cum laude from Harvard Law School in 1994.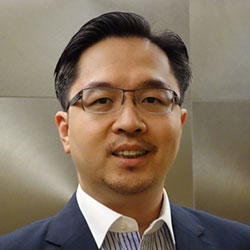 Mr. Ted Chan
Director



Ted is a Partner and Managing Director of The Boston Consulting Group and now leads BCG's Globalization Practice in Greater China.Ted also led BCG's Strategy and Corporate Development practices in Greater China between 2009 and 2014. Since joining BCG almost 20 years ago, Ted has built extensive expertise advising leading Chinese companies in large transformation and globalization efforts, and also helping multinationals develop and implement strategies in Greater China.His experiences span across a wide range of industries including logistics and transportation, industrial goods, technology, consumer, and health care.
Between 2014 and 2017, Ted was the Group Chief Strategy Officer of SF Express, the leading express delivery and logistics company in China. Among other responsibilities, Ted was in charge of key strategic, investment, and partnership issues of the group.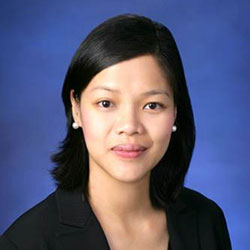 Ms. Stephanie Hui
Director
Stephanie is head of the Merchant Banking Division in Asia Pacific (Ex Japan) for Goldman Sachs. She serves on the Asia Pacific Management Committee, China Operating Committee and was previously on the Asia Pacific Diversity Committee. Stephanie initially joined Goldman Sachs in 1995 in the Principal Investment Area in New York and then transferred to Hong Kong in 1997. Stephanie was named managing director in 2006 and partner in 2010.
Stephanie currently serves on the boards of Inner Mongolia Fuyuan Farming Co. Ltd. and Daesung Industrial Gases Co. Ltd. She serves on the Investment Committee of Hony Capital Fund III and Hony Capital Fund 2008. Stephanie is also a member of the Board of Governors of the China Venture Capital and Beijing Private Equity Association and previously on the Board of Governors of The Women's Foundation.
Stephanie earned an AB (summa cum laude) in Biology from Harvard College in 1995 and an MBA from Harvard Business School in 2000.
Mr. Paul Kennedy
Director



Paul Kennedy has over 35 years of experience in the financial services industry. He has spent most of his career in Asia, including over 15 years as a financial services partner with KPMG both in Hong Kong and as Managing Partner of KPMG's Shanghai office from 2000 until 2005. From 2006 until 2010, Paul served as Executive Director and Chief Operating Officer of the Securities and Futures Commission, Hong Kong's securities regulator, and subsequently worked as a Managing Director within HSBC Hong Kong's Global Banking Division. From November 2012, he served as a Special Adviser to the Chief Executive of the Hong Kong Stock Exchange (HKEx) with a focus on financial matters, including the integration of the London Metal Exchange, and was subsequently appointed in 2013 as HKEx's Group Chief Financial Officer.
Following his retirement in 2018, Paul has been appointed to various INED positions with Dah Sing Financial Holdings Group Limited and Octopus Holdings Limited, both encompassing activities regulated by the HKMA. Mr Kennedy also serves on the Regulatory Oversight Board of the HKICPA and the Finance Committee of Mother's Choice, a local charity.
Paul holds a Bachelor of Arts in Accounting and Financial Administration from the University of Bangor in the United Kingdom. He is a Fellow of the Hong Kong Institute of Certified Public Accountants and a Fellow of the Institute of Chartered Accountants in England and Wales.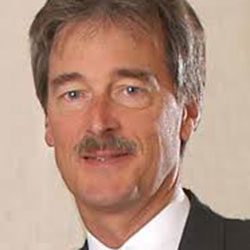 Mr. Michael Klosson
Director



Michael Klosson joined Save the Children in 2007 and served until December 2020 as Vice President for Policy and Humanitarian Response in Washington, D.C. He oversaw the agency's public policy and advocacy work with the U.S. and other governments as well as its global emergency response work. He also chaired a global Advocacy Group working on behalf of the 29 Save the Children members and Save the Children International.
His policy and international program portfolio spanned health, education, food security and protection as well as cross­ cutting issues such as aid effectiveness. He represented Save the Children at various international conferences, including three G20 summit meetings, and engaged regularly with the U.S. Congress. On the emergency front, he helped shape Save the Children's response to various crises.
Upon his retirement from Save the Children, Mr. Klosson taught a senior seminar at Hamilton College in New York State as the Linowitz Professor of International Affairs, his third appointment to this position.
Earlier in his career, Mr. Klosson served as a U.S. Foreign Service officer with overseas posts in Asia and Europe, including as U.S. Ambassador to Cyprus, U.S. Consul General in Hong Kong and Macau, and Deputy Chief of Mission at several U.S. Embassies. His Washington assignments included Deputy Assistant Secretary of State for Legislative Affairs for Secretary of State Albright, and Special Assistant to both Secretaries of State Haig and Shultz.
He is a Phi Beta Kappa graduate of Hamilton College and holds M.A. and M.P.A. degrees from Princeton University.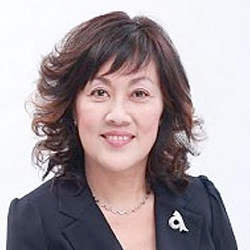 Ms. Winnie Auyeung Lai
Director



Winnie Auyeung Lai served the Faculty of Education of the University of Hong Kong for close to 30 years as Associate Professor and Founding Director of the Hong Kong Putonghua Assessment & Education Centre (HKPEAC). Since 1980 she has been president of the Hong Kong Association for Chinese Language in Education and vice-president of a number of Chinese Language Education Associations in China.
She has served the Hong Kong Government in different capacities; as Consultant to setting Language Benchmark for teachers, as member of different Curriculum Development Committees of the Education Bureau and as Chair of Subject Committees of the Hong Kong Examination & Assessment Authority. Formally retired from the University of Hong Kong in 2013, Winnie worked for the International Baccalaureate (IB) as Development Manager of Greater China. She is currently serving the University of Hong Kong again on part-time basis.
Winnie holds a bachelor degree in Chinese Language and Literature, a Post-graduate Diploma in Education with Distinction, an Advanced Diploma and Master of Education degree in Education Guidance and Counselling and a PhD in Curriculum Change and Implementation.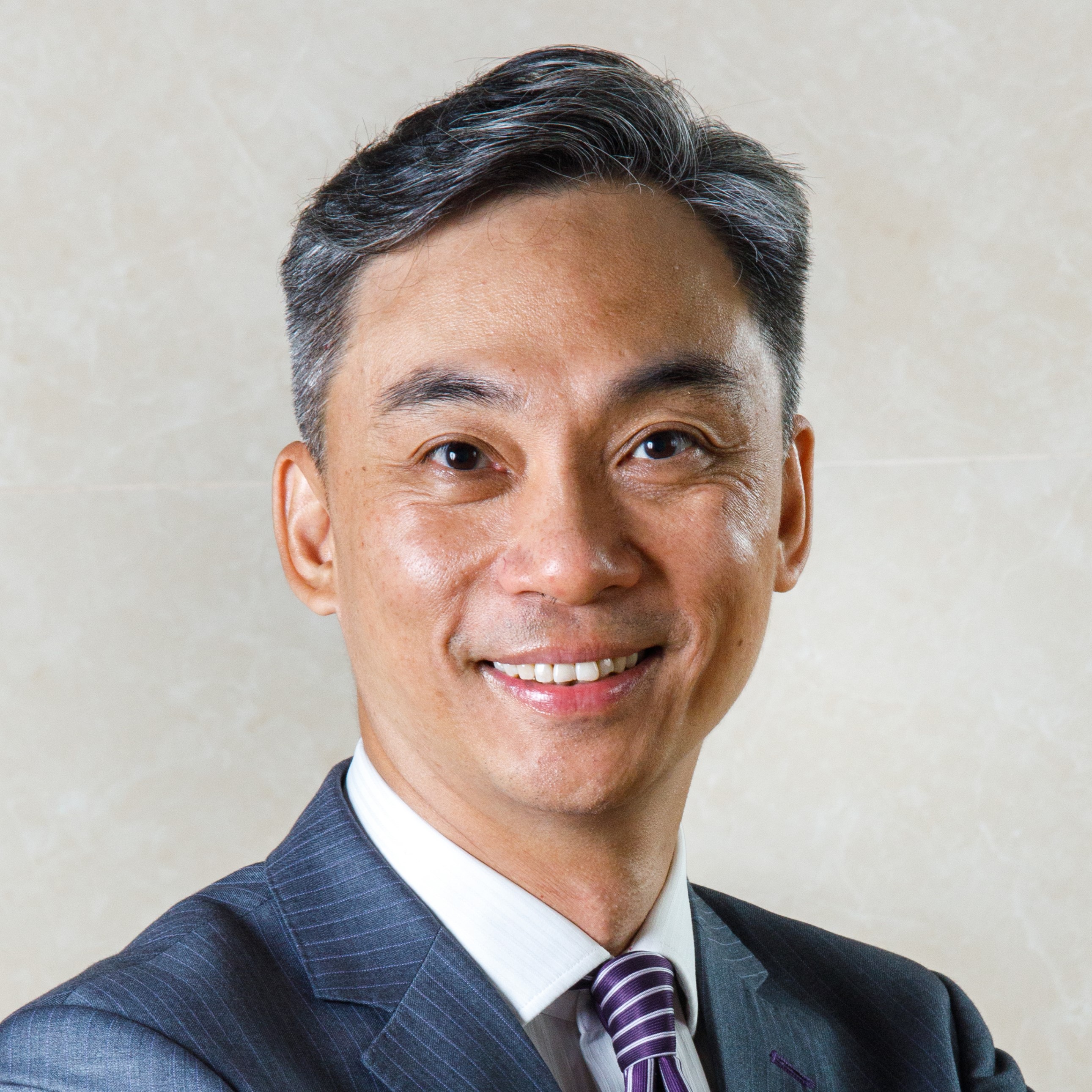 Mr. Ringo Ng
Director



Ringo Ng has over 30 years of experience in crafting strategies and driving growth in various industries across telecommunications, construction and FMCG. His leadership career spanned over numerous conglomerates including Hilti, Colgate, Avery Dennison and Swatch. He has multiple-market management experience throughout the Asia Pacific and has a proven track record in expediting business performance particularly in Hong Kong, mainland China and other regions.
Ringo joined HKT as Managing Director, Consumer Group in January 2012 to ensure the Consumer Group maintains its leadership position for two renowned brands, NETVIGATOR and eye. He is also specialized in spearheading new strategic initiatives in HKT including HKT Smart Living, HKT Education, Smart Charge and MedTech DrGo.
Ringo serves as the Treasurer of Hong Kong Association for Customer Service Excellence, a non-profit professional organization which is supported by the Government, community and industry leaders.
Prior to joining HKT, Ringo was the General Manager of Hilti China Limited. He graduated with a Master Degree in Business Administration, majoring in Marketing from York University, Toronto.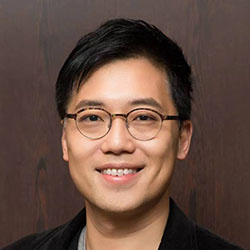 Mr. Norman Tam
Director



Norman is a seasoned entrepreneur and executive with over 20 years of experience in product development, operation management, and startup investment in the Internet and technology sector. Since joining Tencent in 2010, Norman has been developing the international business of various areas including social networks, online advertising, digital payment, and online entertainment. Currently, as the Vice President of Tencent Cloud International, he is responsible for the overseas expansion of Tencent's cloud computing and corporate solution business. He also serves as the Chief Executive of WeChat Pay Hong Kong Limited, which operates the WeChat Pay HK mobile payment service.
Prior to Tencent, Norman has worked at Lehman Brothers, Credit Suisse, and co-founded two Internet startups on education and gaming. He graduated from the University of Wisconsin – Madison with a Bachelor's degree in Information System and Computer Science..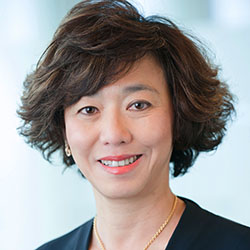 Ms. June Wong
Director



June has served the finance, actuarial and asset management industries in Asia Pacific for over 30 years. June commenced her career in Australia serving as an actuarial consultant. She returned to Hong Kong in 1993 to become Head of Asset Consulting for Towers Perrin, focusing on developing pensions and investment strategy for clients. From 1995 onwards June has held senior positions with a number of global asset management organizations, including Director and Head of Business Development for HSBC Asset Management, Senior Managing Director and Head of Asia Ex-Japan Institutional Business for AllianceBernstein, Asia-Pacific Vice-Chairman for Columbia Threadneedle, and most recently Asia Ex-Japan CEO for State Street Global Advisors.
June has also worked with various government organisations, including serving as advisor to the Hong Kong MPF Office as well as advisor to the China Securities and Regulatory Commission. She currently serves on the Advisory Committee of the Securities and Futures Commission of Hong Kong.
June holds a Bachelor of Economics (majoring in actuarial studies) with Macquarie University, Australia. She is also a Fellow of the Institute of Actuaries of Australia.
Mr. Spencer Wong
Director
In addition to two years as a film director, Spencer has been working in the advertising industry for more than 28 years.
He joined McCann Worldgroup in 2006 as the Executive Creative Director for Shanghai and Hong Kong. Under his leadership, McCann has been consistently ranked the No. 1 creative agency in Hong Kong since 2006.
In 2015, the Hong Kong Kam Fan Awards awarded the company their 5th Grand Kam Fan trophy in the last decade. Spencer also led his company to win Nike's first Grand Prix Award at Cannes, a first for the entire Greater China region. In January 2015, McCann Hong Kong was renamed McCANN & SPENCER. Campaign nominated the company as the best creative agency in Greater China.  Spencer became the Best Creative Agency Head of 2015 in Greater China.
Spencer was the Executive Committee Chairman of Association of Accredited Advertising Agencies of Hong Kong from 2010 to 2018, and has been named one of Hong Kong's 100 most influential people by Debrett's.  He was also invited by the British D&AD to become the foreman for their professional award.
In 2018, Spencer reopened the British based M&C Saatchi Hong Kong advertising consultant agent company, and put his name on the door as M&C Saatchi Spencer. He is now also the Committee member for HK Trade Development Council and Hong Kong Education Bureau of HK SAR government.
Contact Us
We would love to hear from you.
Donation and General Enquiries:
(852) 3160-8686
Child Sponsorship Enquiries:
(852) 3160-8786
8/F Pacific Plaza, 410-418 Des Voeux Road West, Sai Wan, Hong Kong
Monday to Friday: 9:30a.m. to 6:00p.m.