HEART TO HEART
PARENT-CHILD PROGRAMME
Heart to Heart Parent-Child Programme
The home should be a nurturing and non-violent environment for children, but corporal punishment against children at home remains prevalent in Hong Kong. In 2018, Hong Kong's Social Welfare Department reported 1,064 new cases of child abuse, which is the first time this figure has exceeded 1,000 cases since 2010, the highest in the last 14 years. Sadly, in 64.5% of these incidents, a parent has been identified as the perpetrator[1]. Stories of severe child abuse have drawn widespread attention across the city. 
Launched in 2018, our child protection educational programme, Heart to Heart Parent-Child Programme, is designed to promote positive parenting while enhancing children's communication and problem-solving skills. Our ultimate goal is to improve parent-child relationships, allowing children to grow up in a non-violent environment and supporting their optimal development. 
Save the Children Hong Kong works closely with various organisations including kindergartens, primary and secondary schools, and NGOs. We continue to identify new partners to expand our programme.

[1] https://www.scmp.com/news/hong-kong/society/article/2187505/number-child-abuse-cases-hong-kong-hits-14-year-high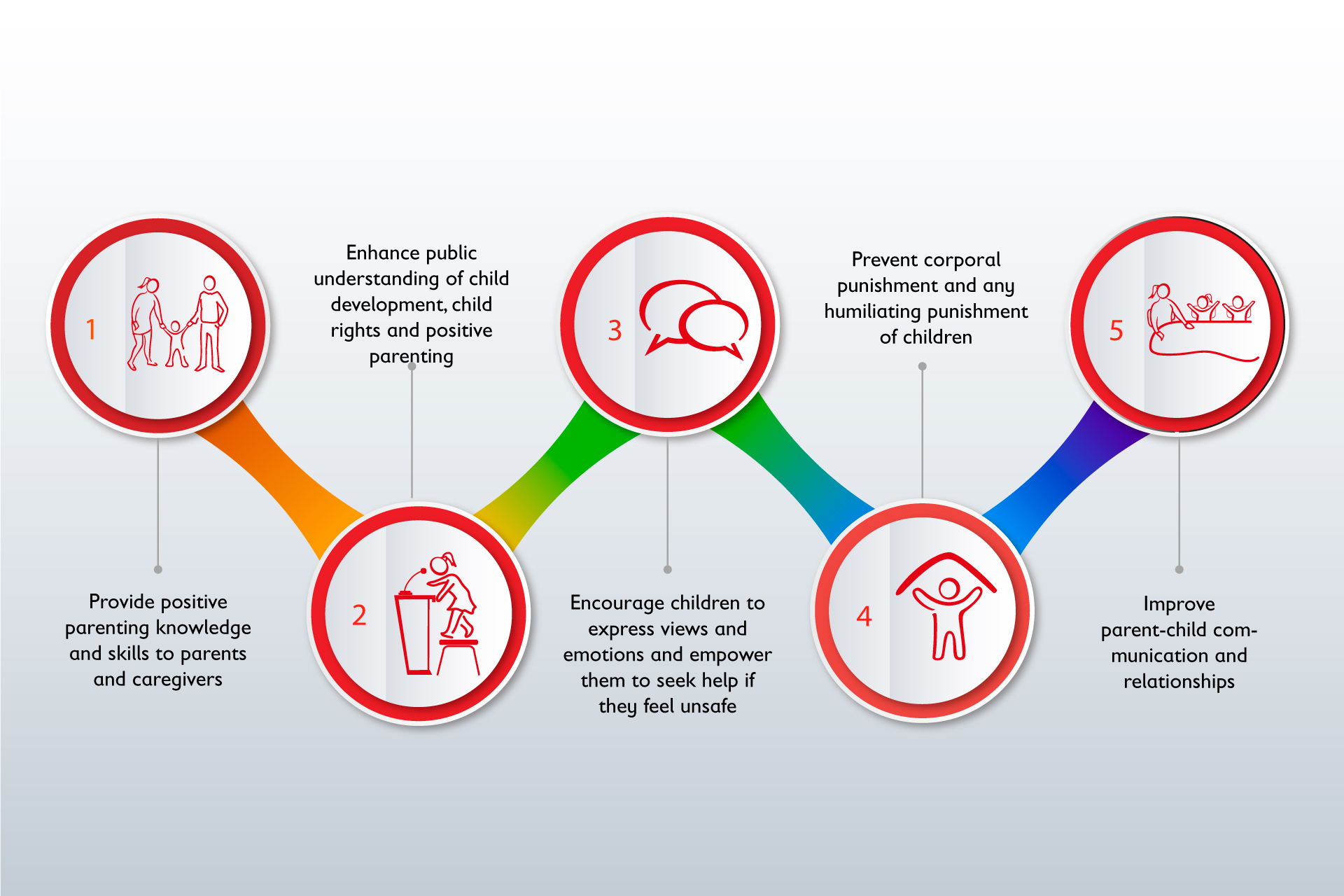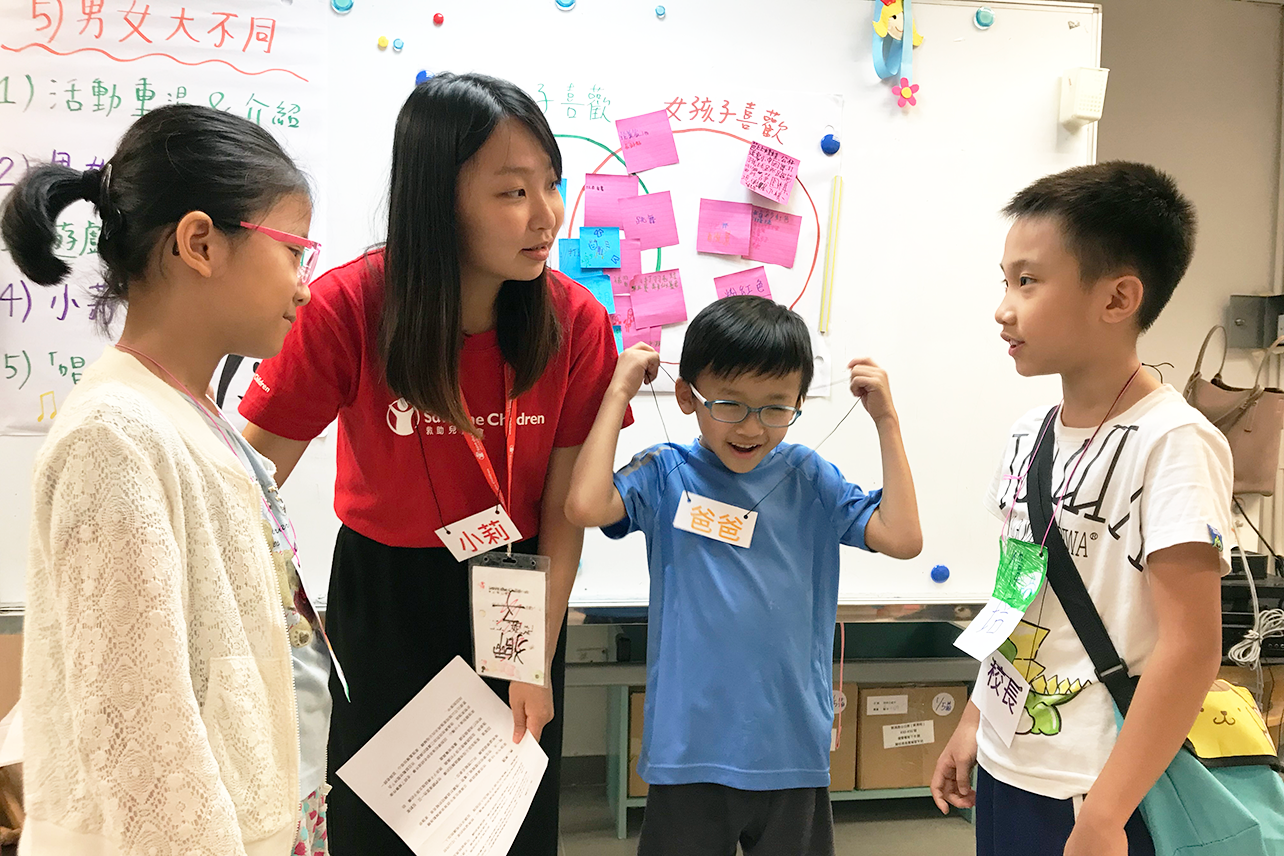 Happy Childhood, Healthy Child
The activity aims to enable children aged 6-17 to grow healthily with a violence-free and safe environment. Through various engaging and interactive activities, children would gain knowledge on:
potential risks in the community

child rights and different forms of violence

what is good touch and bad touch

how to protect yourself

how to express emotions and solve problems with non-violent communication
Positive Parenting, Loving Family
The positive parenting support group activity aims to encourage communication and improve the parent-child relationship, enabling children to grow up healthily with love and respect. The parents and caregivers would gain knowledge on:
develop mental stages of a child

positive parenting and self-care skills

how to provide care for children with emotional warmth and structure

the needs, views and feelings of children

how to solve problems with non-violent communication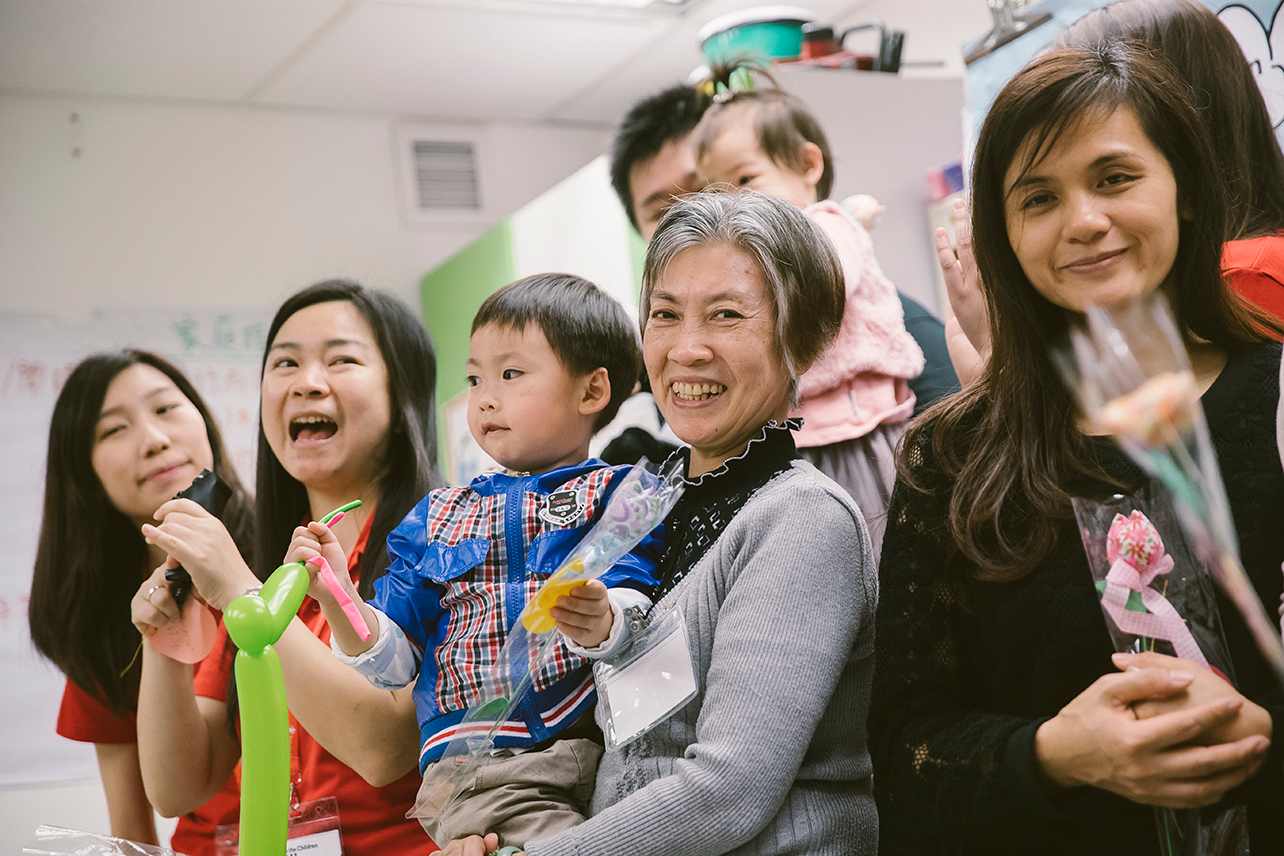 Communication & Problem Solving with Your Children
– video by Save the Children Hong Kong x POPA
Are you struggling with handling your kids? Why does they behave badly even though they surely know it is wrong? Check out the video to learn more! The knowledge and skills in the video are based on the contents of our child protection educational programme "Heart to Heart Parent-Child Programme". The video also debunks the common thoughts that parents usually have and briefly introduces the usage of "giraffe card" for both kids and adults in order to improve the parent-child communication and relationship. This video is a collaboration between Save the Children Hong Kong and POPA.
Positive Parenting Booklet
Positive Parenting Educational Resources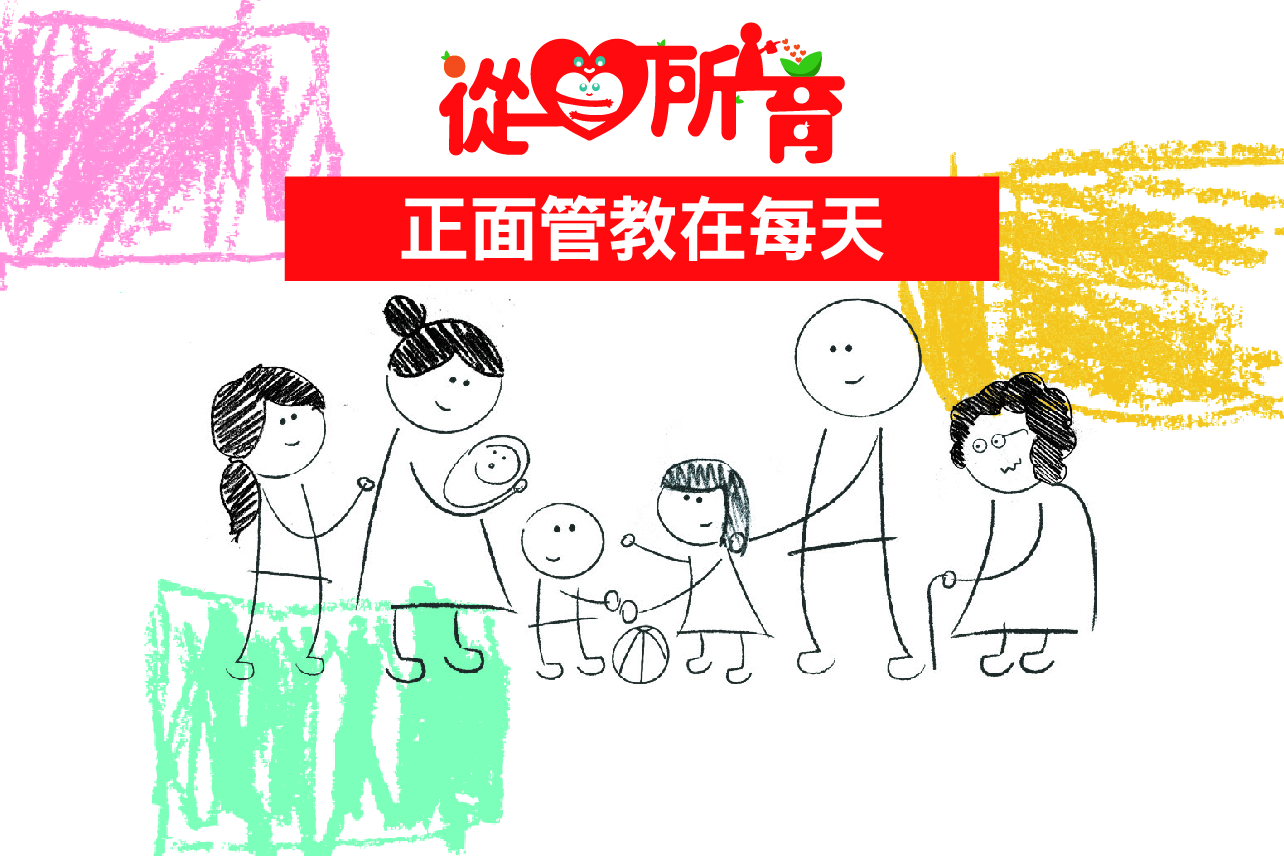 The booklet provides positive parenting tips to parents on how to better understand the needs and feeling of their children while also taking care of themselves, allowing children to grow up in a safe and non-violent environment.
Primary Two student Jayden joined our Heart to Heart Parent-Child Programme in 2019 that took place at Principal Chan Free Tutorial World in Tai Kok Tsui. He participated in our weekly class of 10-session Happy Childhood, Healthy Child which teaches children how to express themselves, and enhances their awareness of various potential risks they may face in their communities, in order to protect them from harm.
During one of the classes, Jayden was asked to think of a dangerous place in their neighbourhood. "Prince Edward Road West," said Jayden. "That's because the road is so wide and there're so many people passing by. I may easily get lost, get hit by vehicles, or even fall over if I get pushed by passers-by. I may get hurt."
Jayden was then asked to work together with other children to create a community map on which they marked different places where potential risks might arise. "As children, we should always be cautious in places like parks, public toilets and MTR stations as there are so many strangers out there," he said. The instructor then explained how they can seek help if necessary.
Jayden's mother always wanted her son to learn how to protect himself, even at an early age. "We have no way of protecting our children all the time," she said. "As they grow, they have to learn how to respond to potential risks that may come up at any time in life. That will make us, as parents, feel so much more at ease."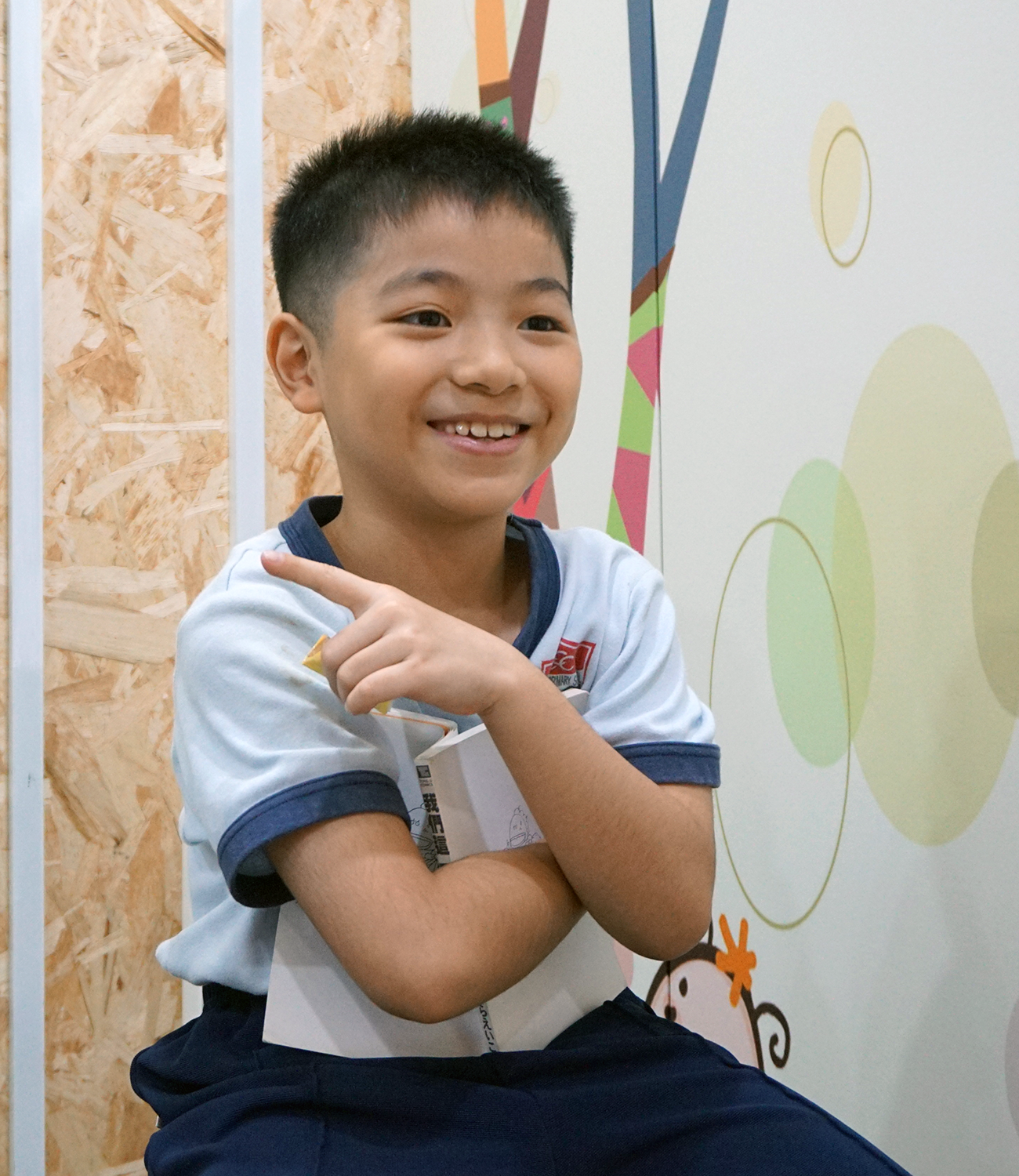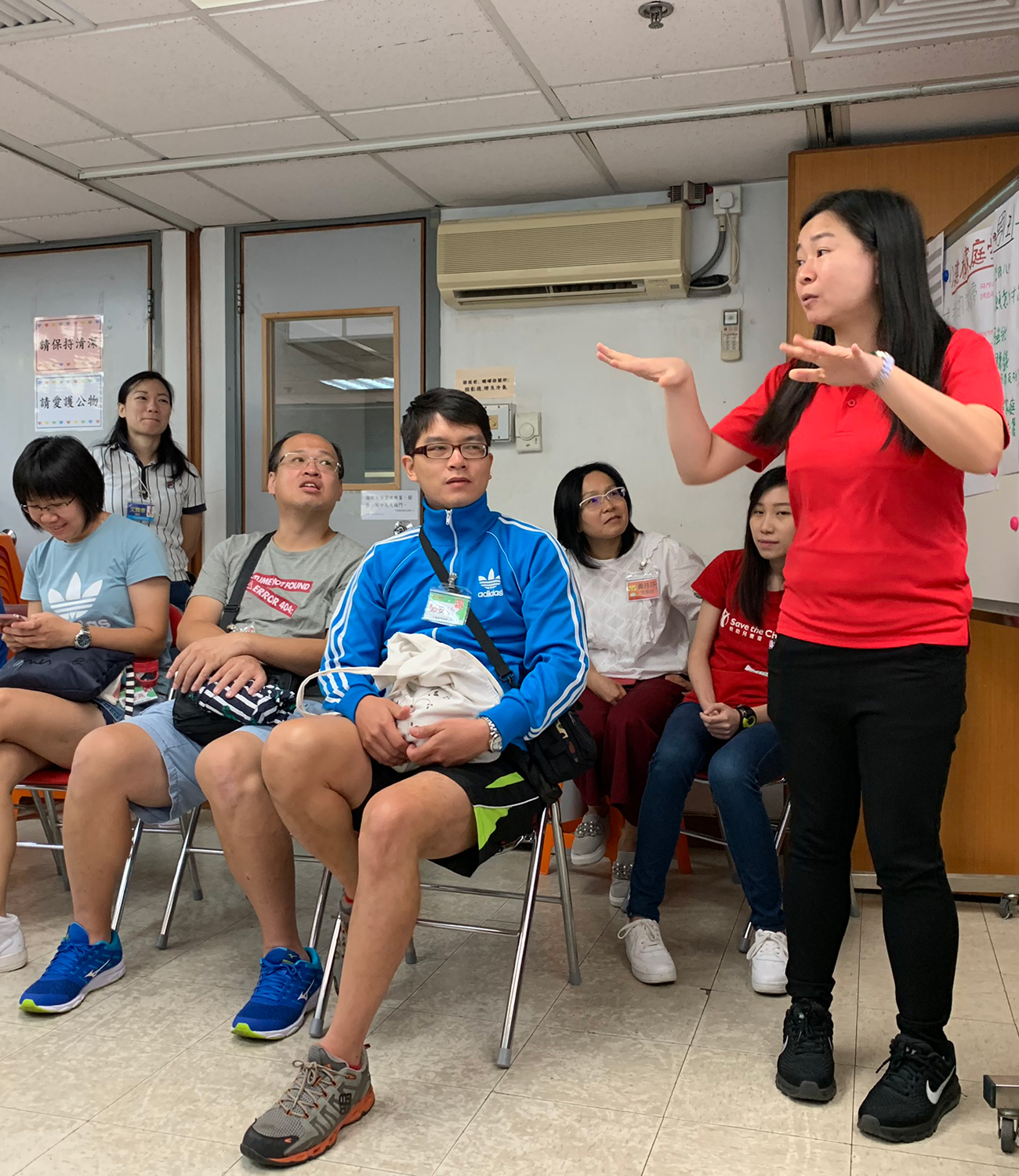 What is the best way to resolve a quarrel between children? To Ada*, a mother of two, her efforts to communicate with her children with an open heart has proven effective.
Ada describes herself as an emotional and hot-tempered mother who always used to react in a volatile manner when she and her daughters came into conflict. After attending our Positive Parenting, Loving Family classes, her parenting and self-care skills have been strengthened, and she has learned how to solve problems with non-violent communication.
In a recent quarrel between her daughters, the first thing that Ada tried to do was to calm herself down. She took a deep breath and then had an open and patient discussion with her daughters. Ada did not lose her temper. It was the first time that she was able to control her emotions during such situations. She felt greatly motivated to continue to improve her relationship with her daughters.
* Pseudonym
During his internship at Save the Children Hong Kong, Eric was involved in the preparation of the Heart to Heart Programme and conducted a series of workshops to children. Along the course of preparation, Eric learned from researching on the global Save the Children evidence-based approach and in supporting the curriculum design for workshops. The preparation work was consolidated into a workbook – a sound tool for children to make reference to and encourage active participation.
"It was tricky at first to grab children's attention and convey messages clearly, but we adhered to the children-centered principle that allowed our participants to freely express their feelings and thoughts," Eric shared his experiences of leading sessions. He was delighted to see the significant changes in children. They developed higher self-esteem and were more willing to share their opinions.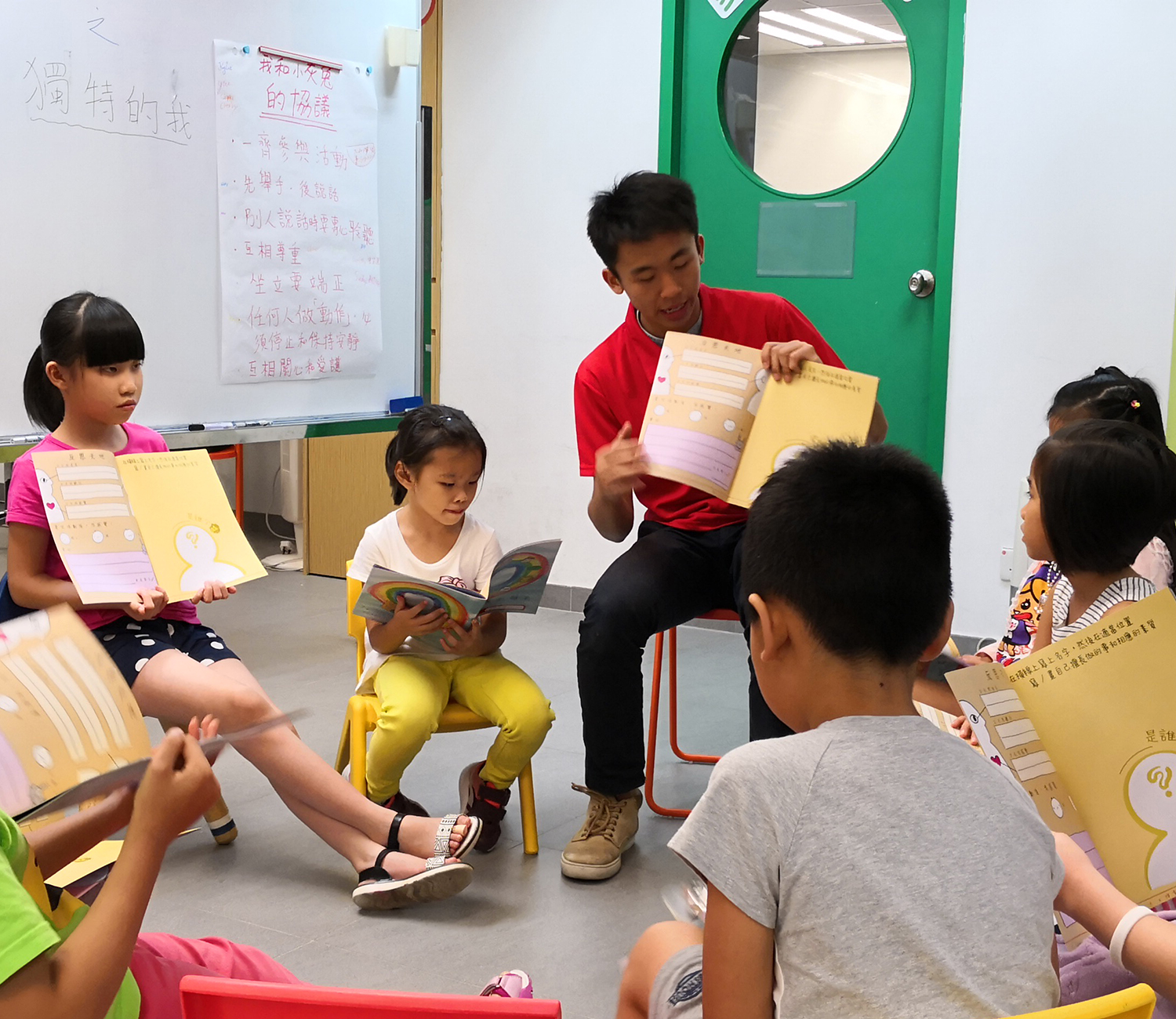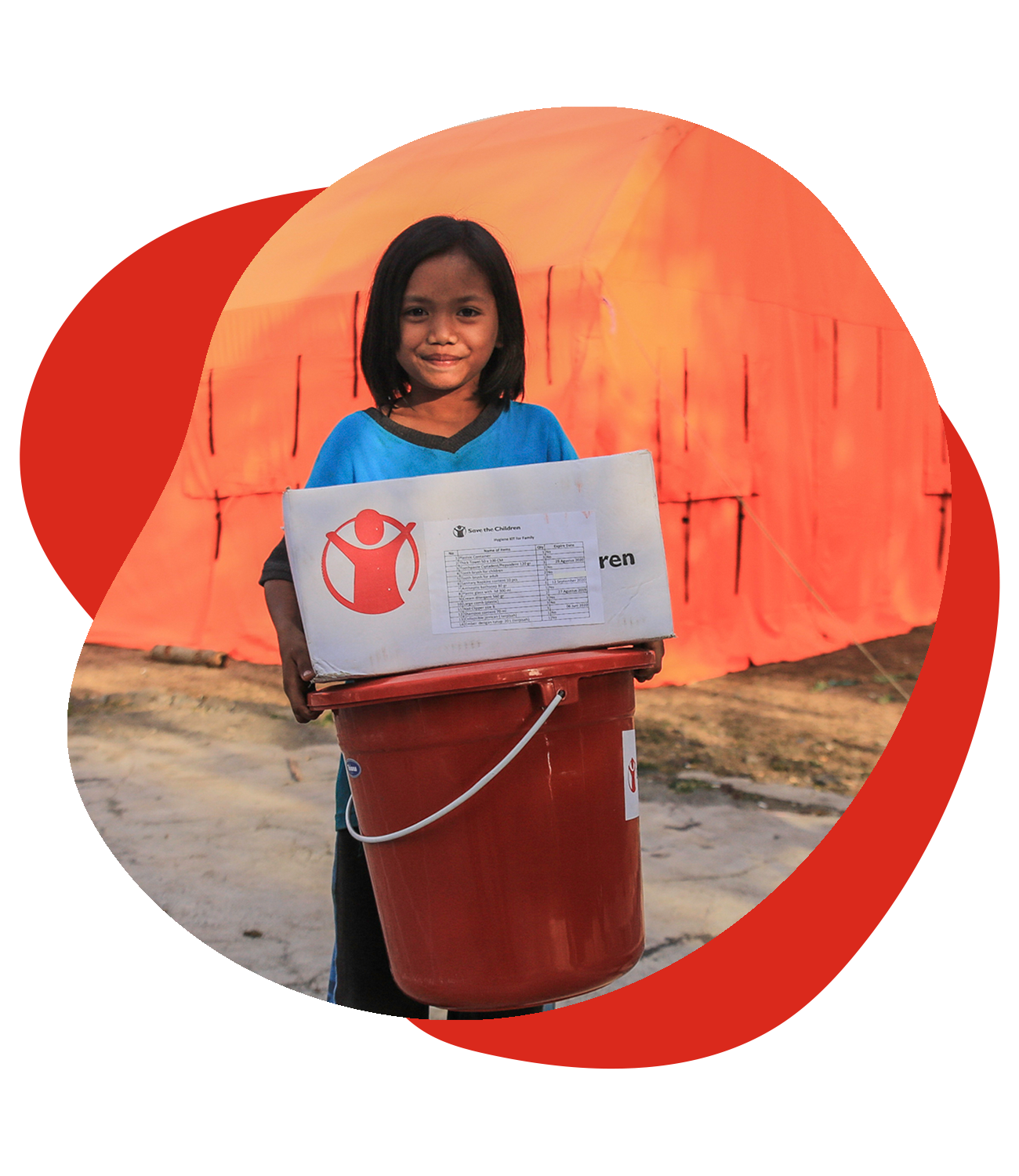 Create a Sustainable Future for Children
Monthly giving is critical to providing a predictable income stream that allows Save the Children to plan and implement projects more efficiently.
When disaster strikes or a crisis breaks out, our dedicated emergency responders are among the first to arrive – and the last to leave.
With your support, we can be ready to send life-saving food, shelter and medicines straight to where they are most urgently needed.
Contact Us
We would love to hear from you.
Donation and General Enquiries:
(852) 3160-8686
Child Sponsorship Enquiries:
(852) 3160-8786
8/F Pacific Plaza, 410-418 Des Voeux Road West, Sai Wan, Hong Kong
Monday to Friday: 9:30a.m. to 6:00p.m.