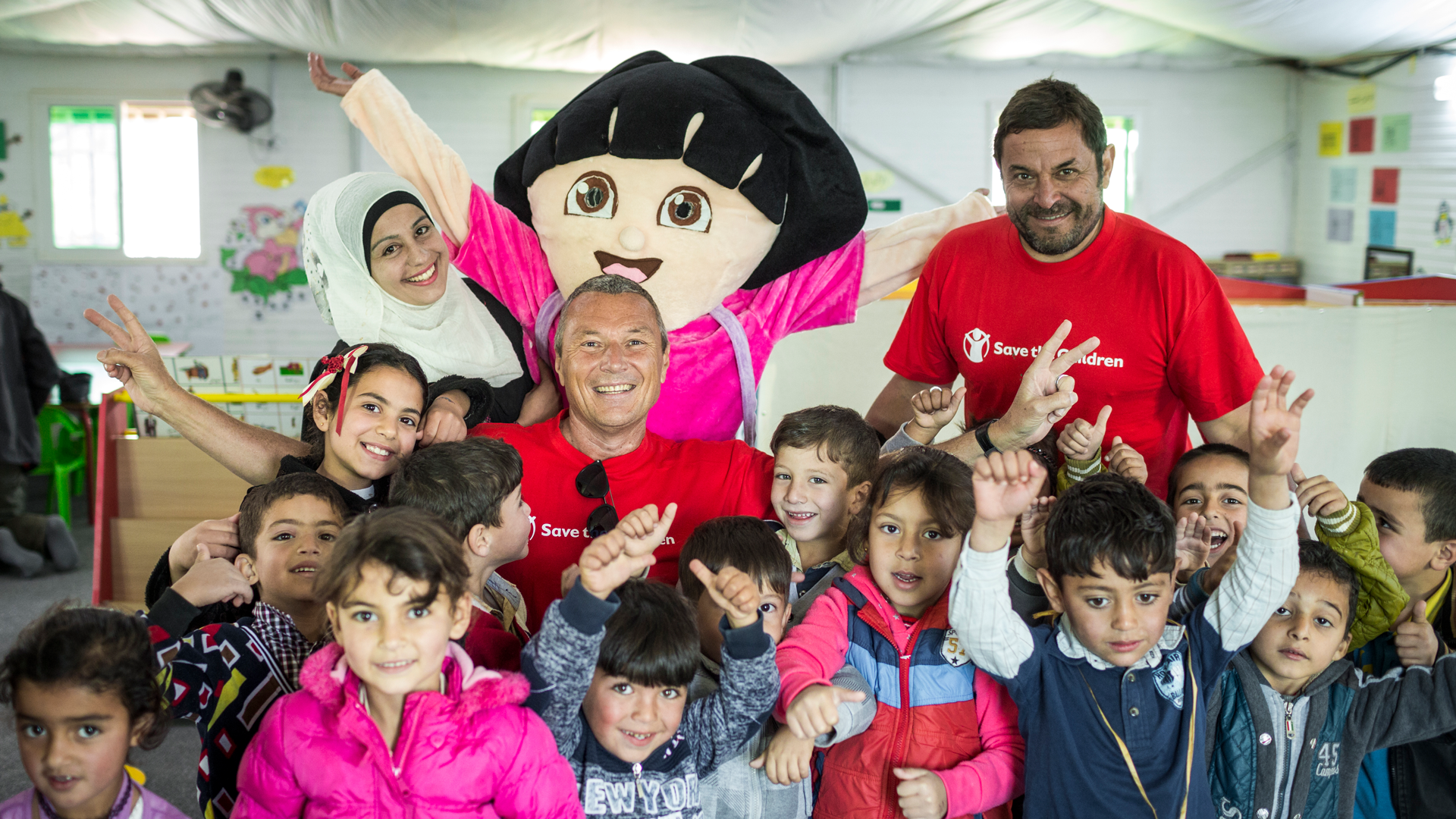 CORPORATE &
FOUNDATION PARTNERSHIPS
Partnership with corporates and foundations allows us to do more for children by leveraging our internal expertise, as well as the expertise and resources of our partners. Through strong partnerships, we have created some of our most sustainable and transformative work for children on health and nutrition, protection, and education issues. We work together to ensure our partnerships bring meaningful changes to children as well as benefits to our partners.
Financial Donations
We work with corporates and foundations to create partnerships which help us create lasting changes and ensure that every child has the chance to fulfill their potential. Some examples below of what we have done, if interested, please contact us for more details at [email protected]. 
Ending Corporal Punishment Against Children
Our work of Child Protection in Nepal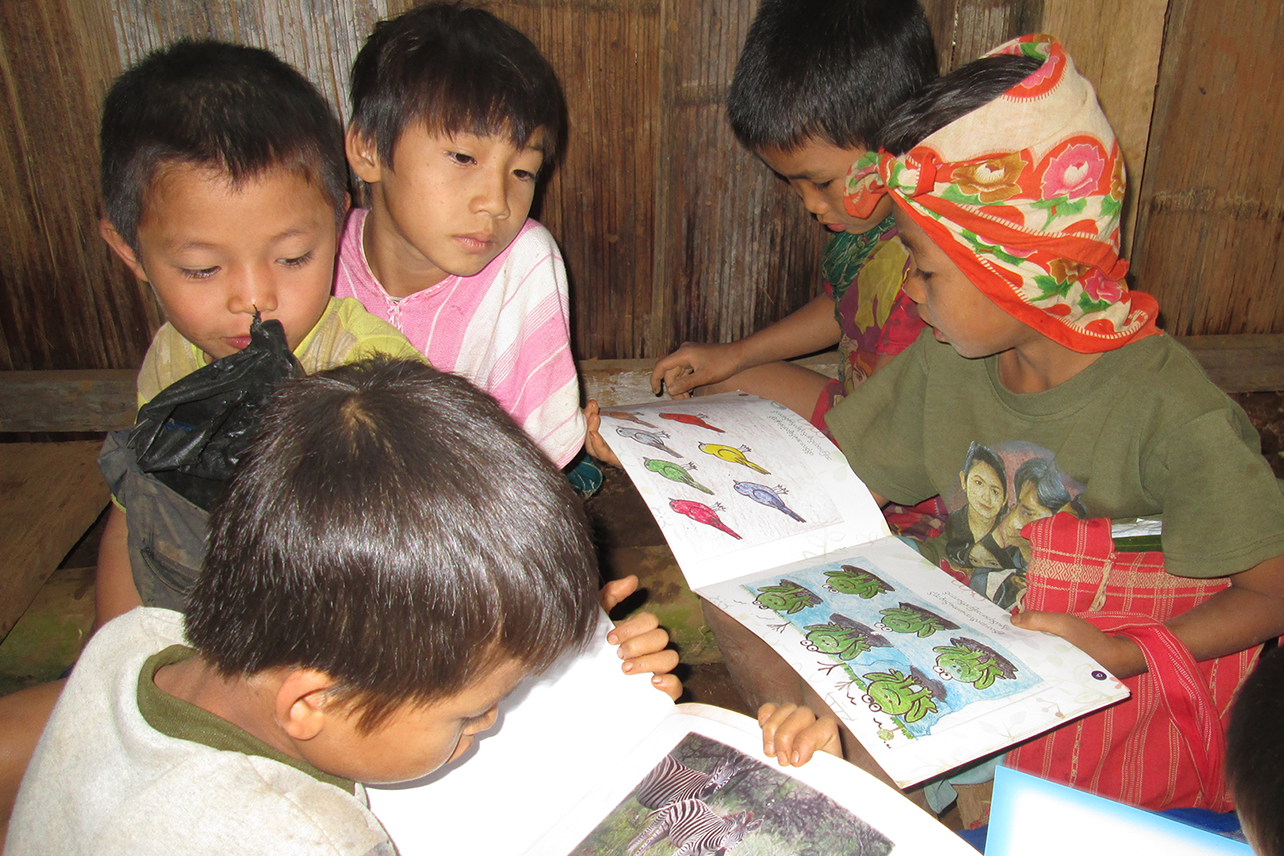 Improving Education Quality of Ethnic Minority Children
Our work of Education in Thailand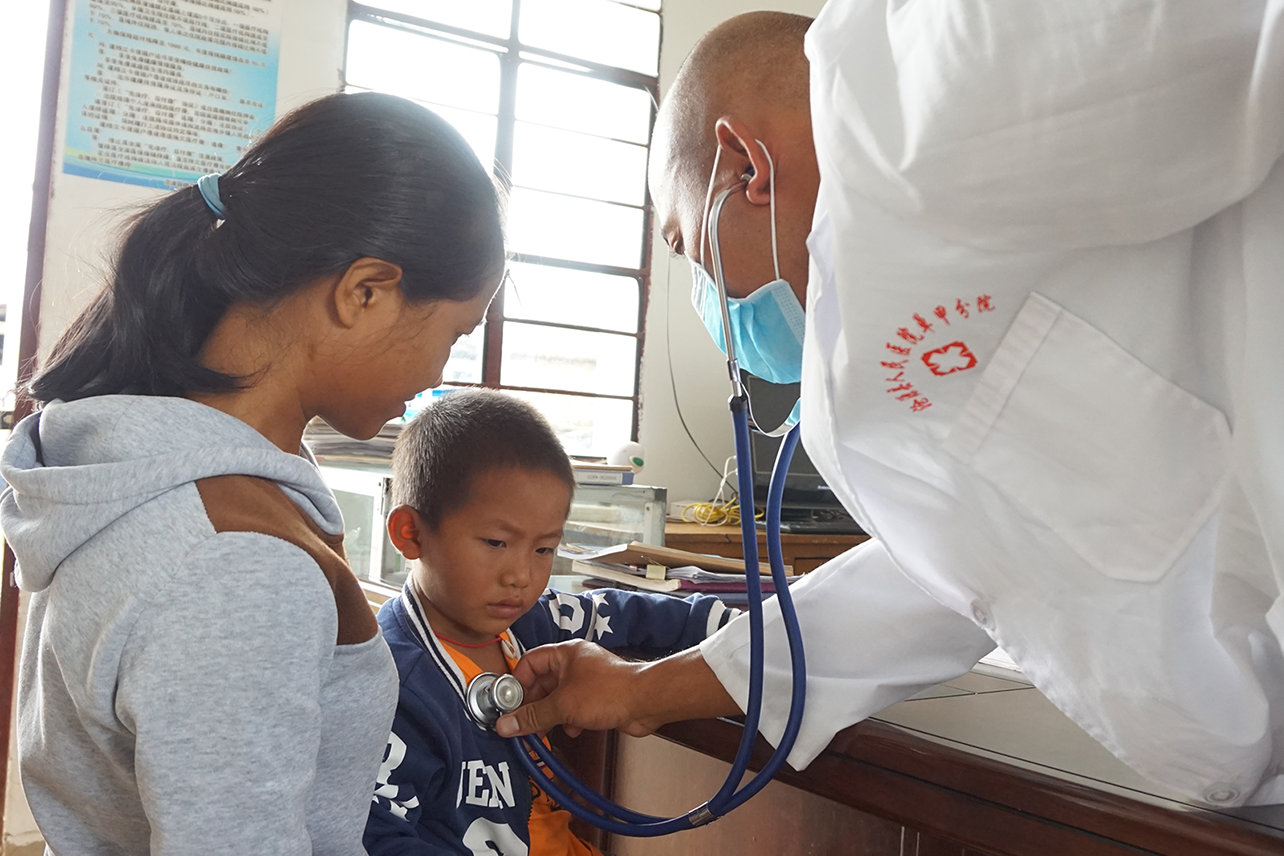 Raising Child Vaccination Rates With Mobile App
Our work of Health in China
Emergency Support
We are the largest independent charity helping children caught up in disasters. Our Children's Emergency Fund allows us to respond wherever the need is greatest. It means we can be on the ground within hours of a disaster striking, so we can start to help save and rebuild lives immediately.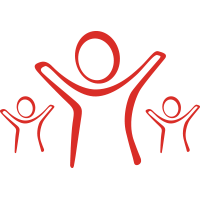 Corporate Funds
Support the Children's Emergency Fund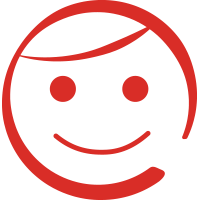 Raising Awareness for us
Encourage your staff & customers to donate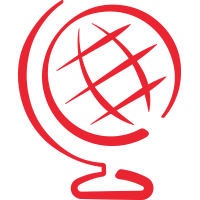 Sponsoring Advertising Space
Allow us to raise public awareness for fundraising
Cause-related Marketing
With this type of promotion, a percentage of a company's product revenues are donated to Save the Children. Our trademark, logo and proprietary library of original children's artwork may be used to promote the affiliation with Save the Children.
In a cause related marketing promotion, Save the Children can help to:
Differentiate your brand in a meaningful way and unite your staff through working towards a compelling cause

Engage consumers in your marketing activities

Build pride and morale among employees

Enhance PR and marketing opportunities

Establishing strong credentials as a caring company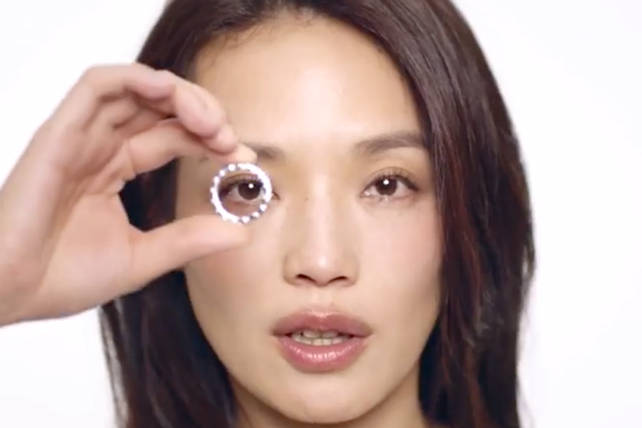 Bvlgari #MadeReal Campaign
Donate part of the product profits and support Save the Children.
Event Sponsorship
Associating your brand with the world's leading independent organisation for children could be really beneficial for your business and stakeholders. These opportunities are a great way of connecting with target audiences while demonstrating good corporate citizenship.
Sponsor one of our high-profile events and enhance your brand profile while helping children.  
Project Sponsorship
It is an opportunity for organisations to provide financial support for much needed programming and infrastructure in our sponsorship communities.
Caring supporters help ensure children in need have the best chance for success by supporting specific projects and activities through the sponsorship.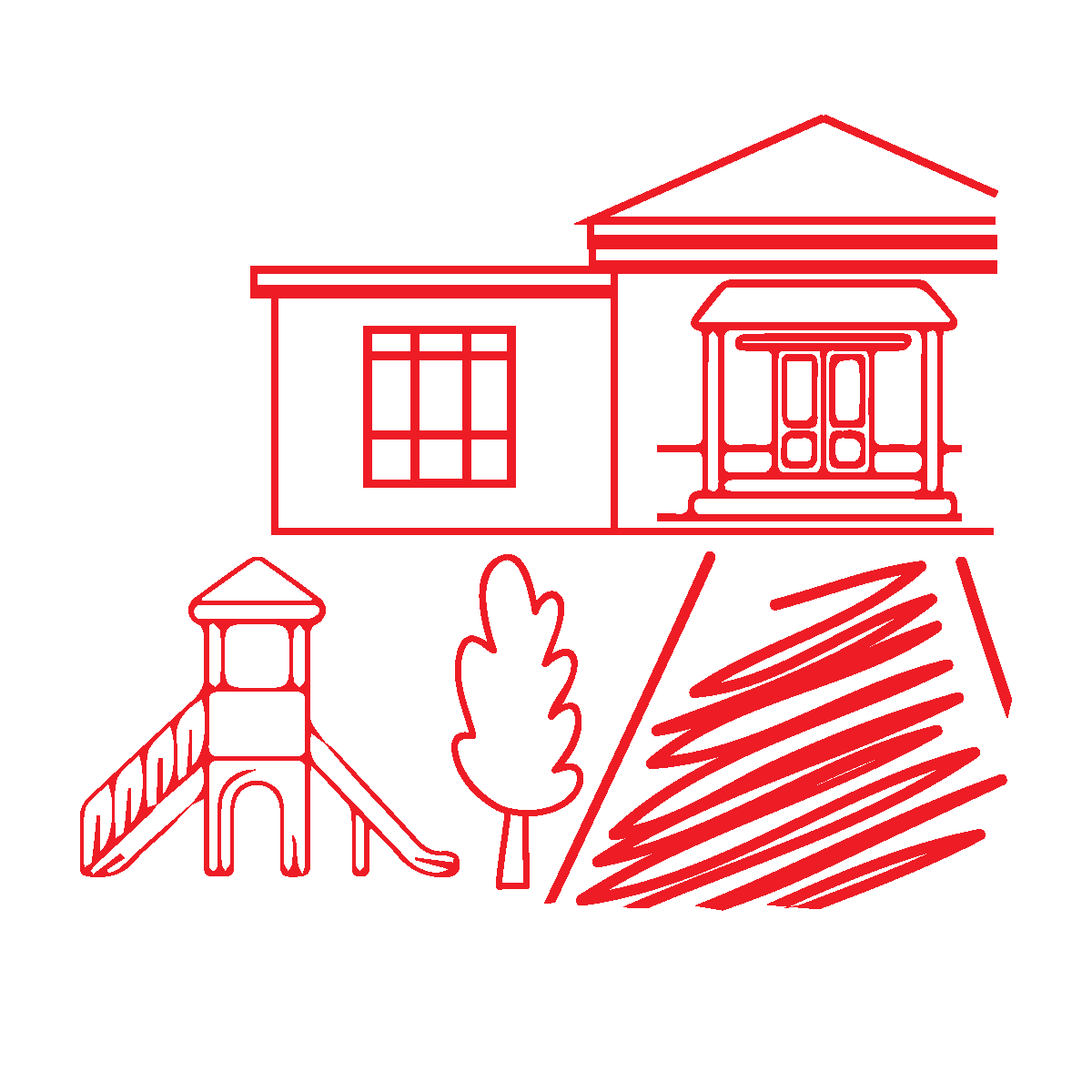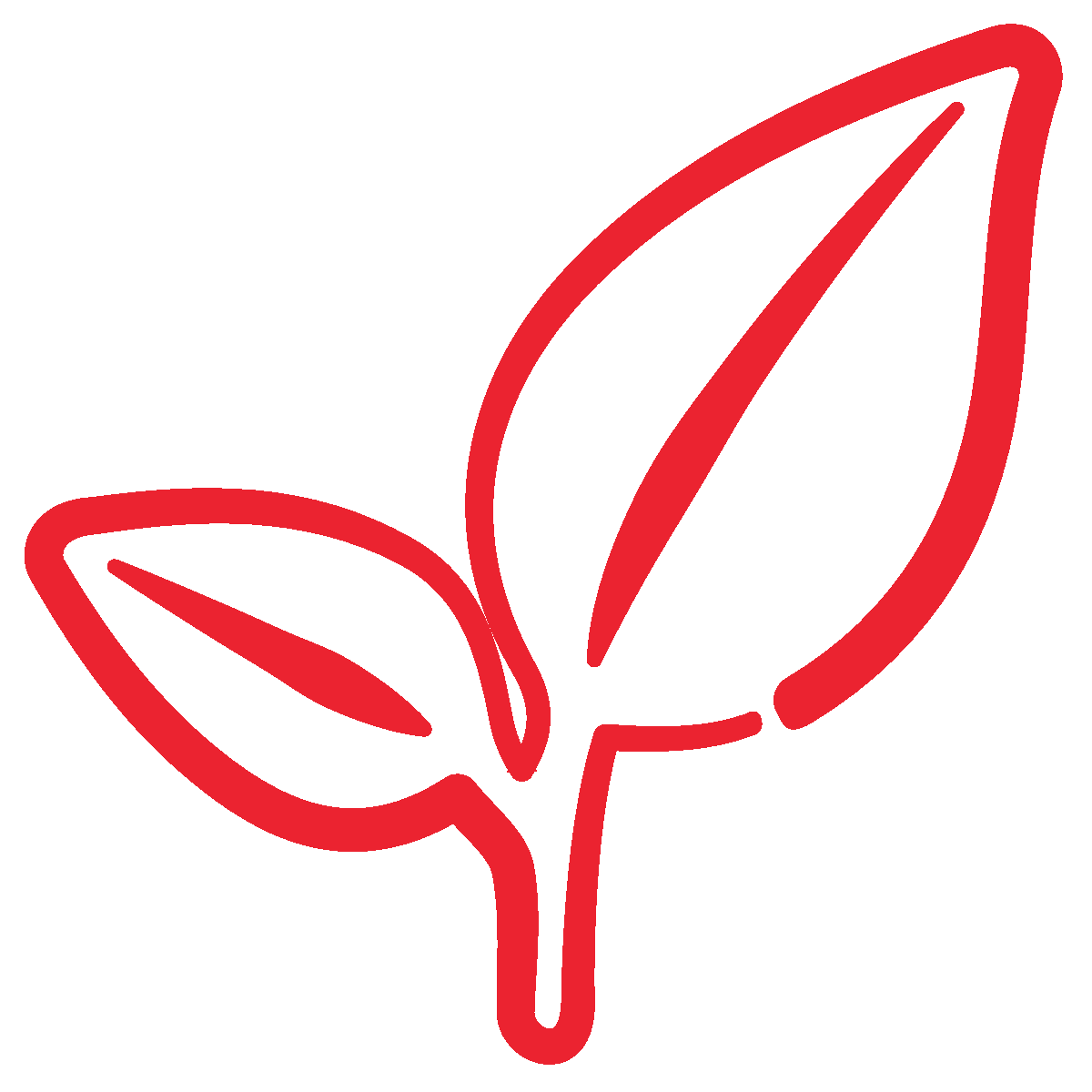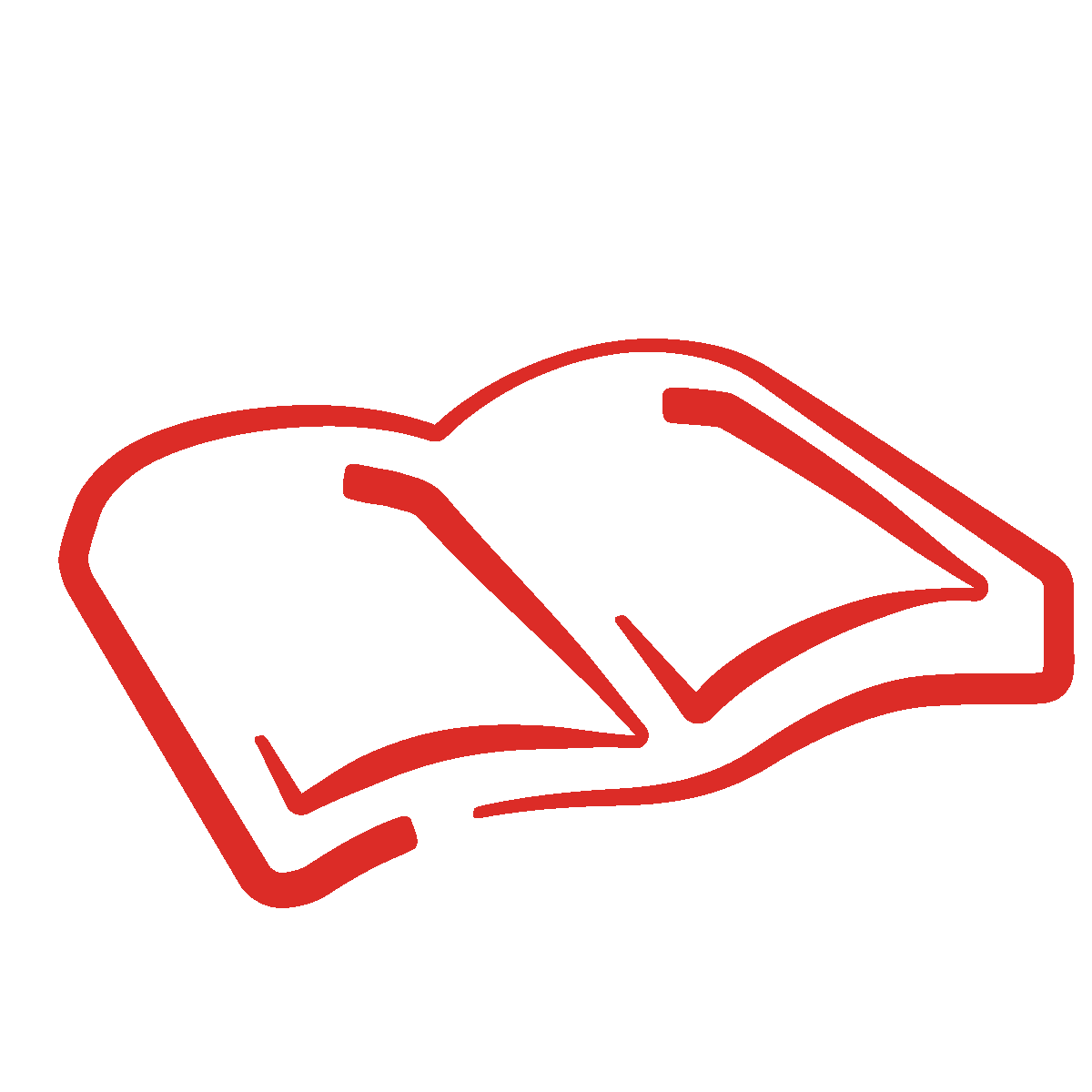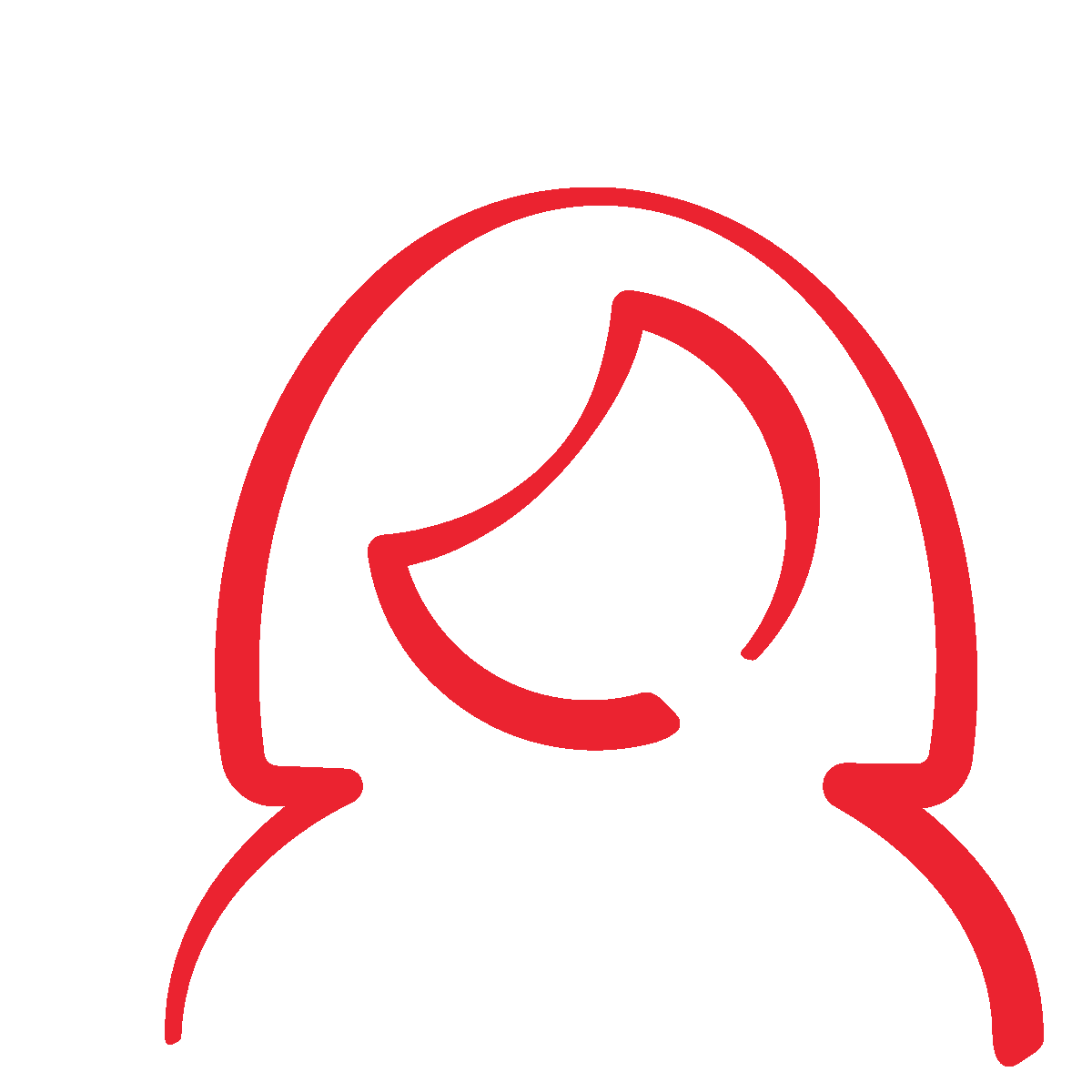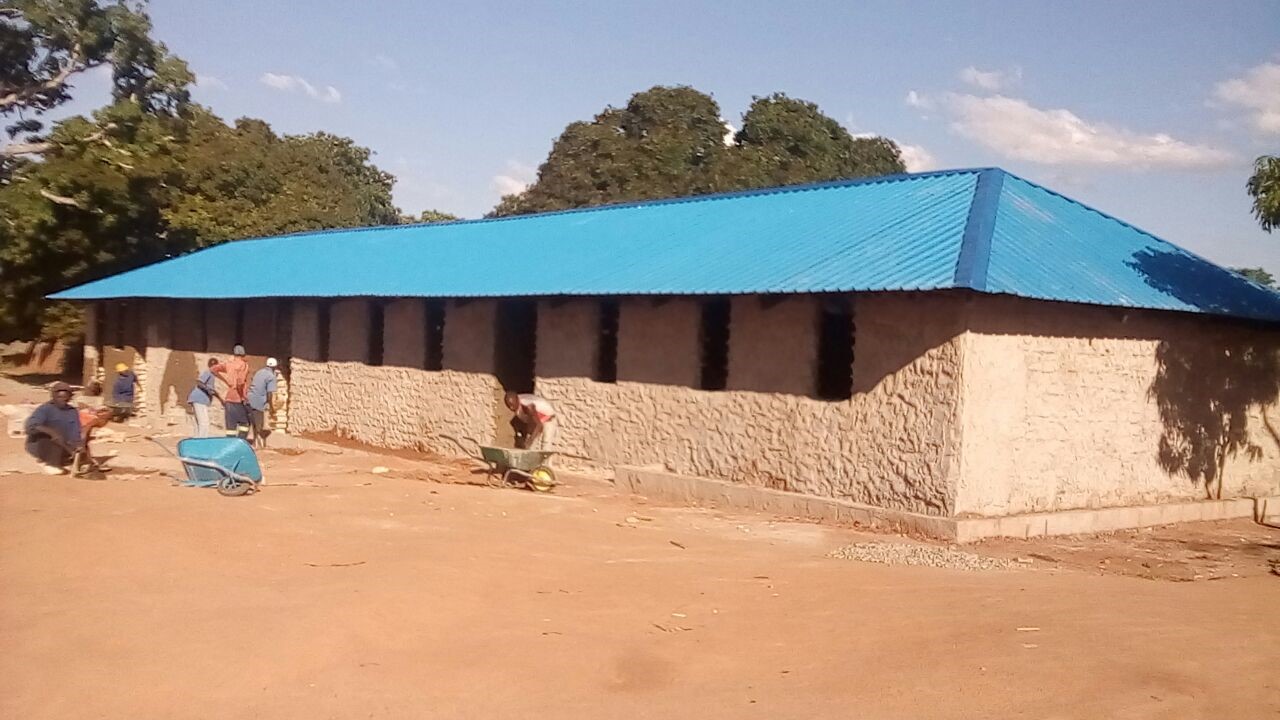 Community Development
Schools and facilities are being built in Mozambique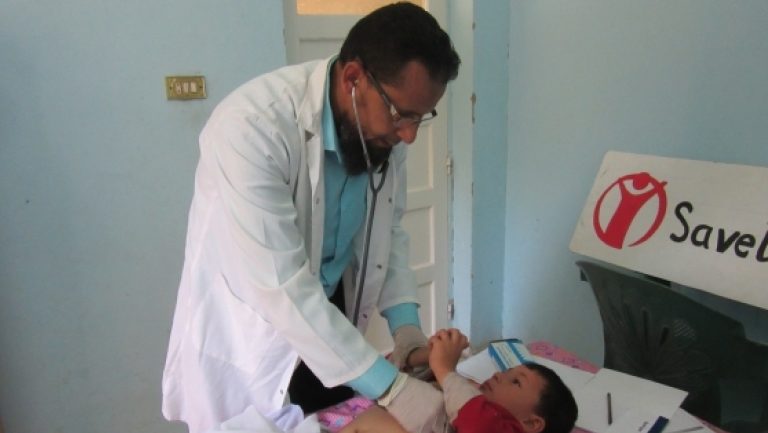 Medical Support
Mobile caravans provides healthcare in Egypt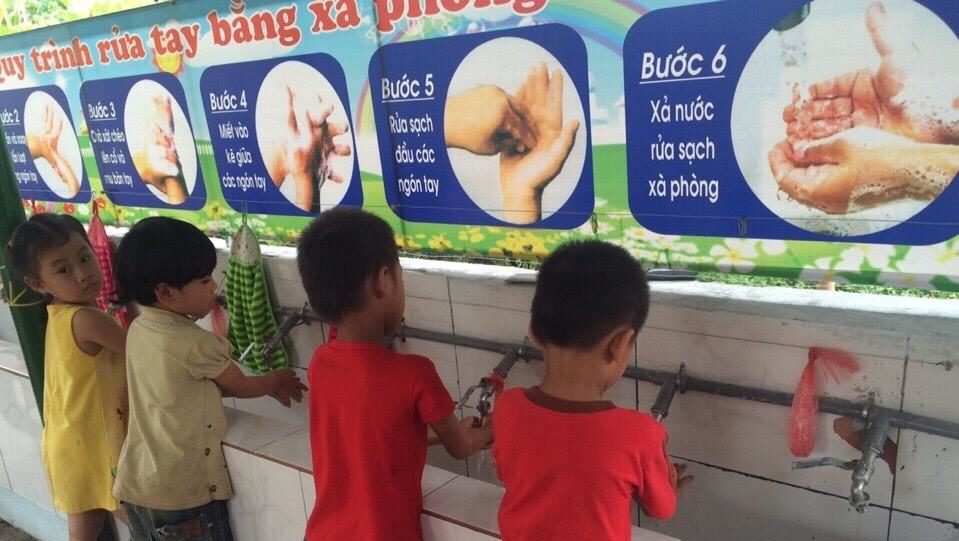 Water Supplies
Construct wells in Vietnam
Save the Children Global Corporate Partnership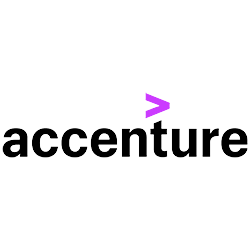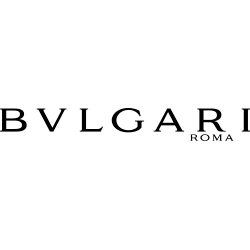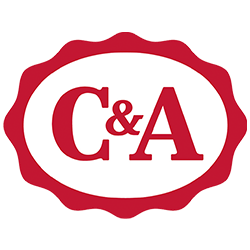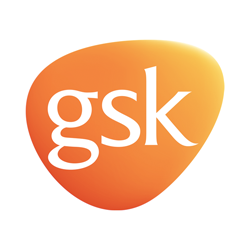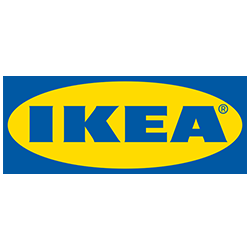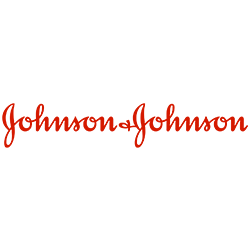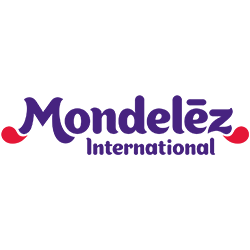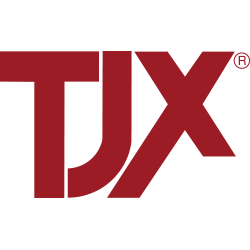 Save the Children Global Corporate Partnership: GSK
"GSK's strategic partnership with Save the Children started in 2013. Our employees in HK devoted one working day to arrange a creative "Orange United" staff event every year to raise funds for Save the Children. Globally, GSK is working on various programmes to help improve access to basic healthcare, train and equip health workers and develop child-friendly medicines for benefits of the poorest children in the world."
Orange United HK Organising Committee 2018, GSK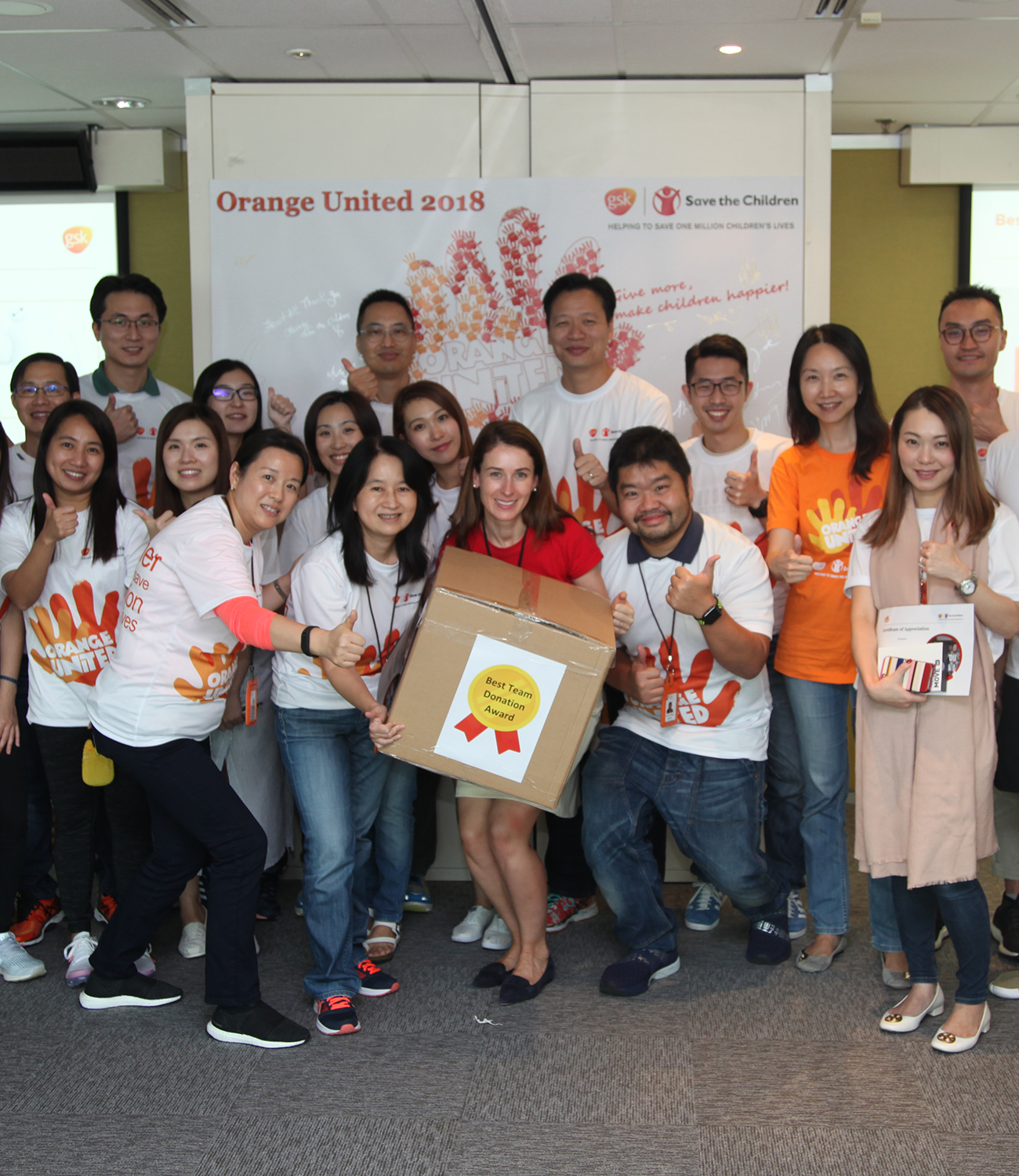 Save the Children Hong Kong Corporate Partnership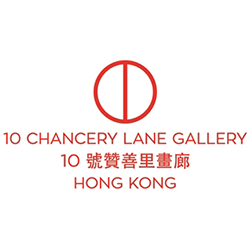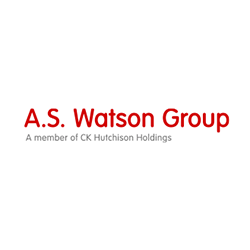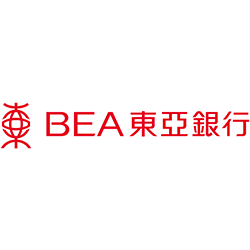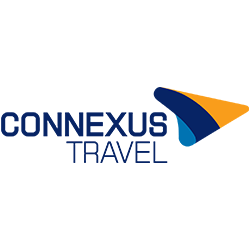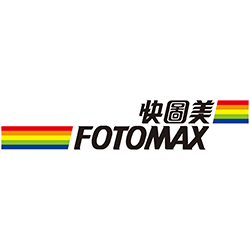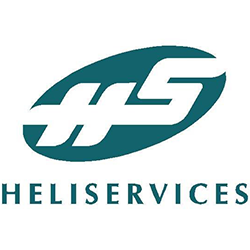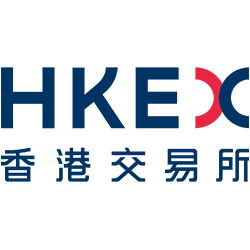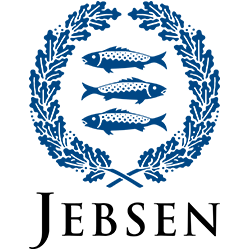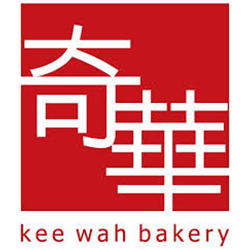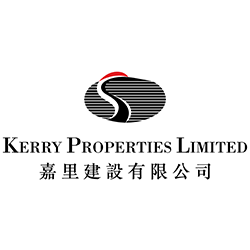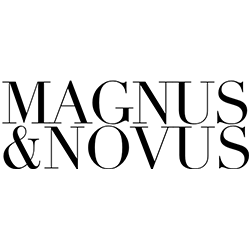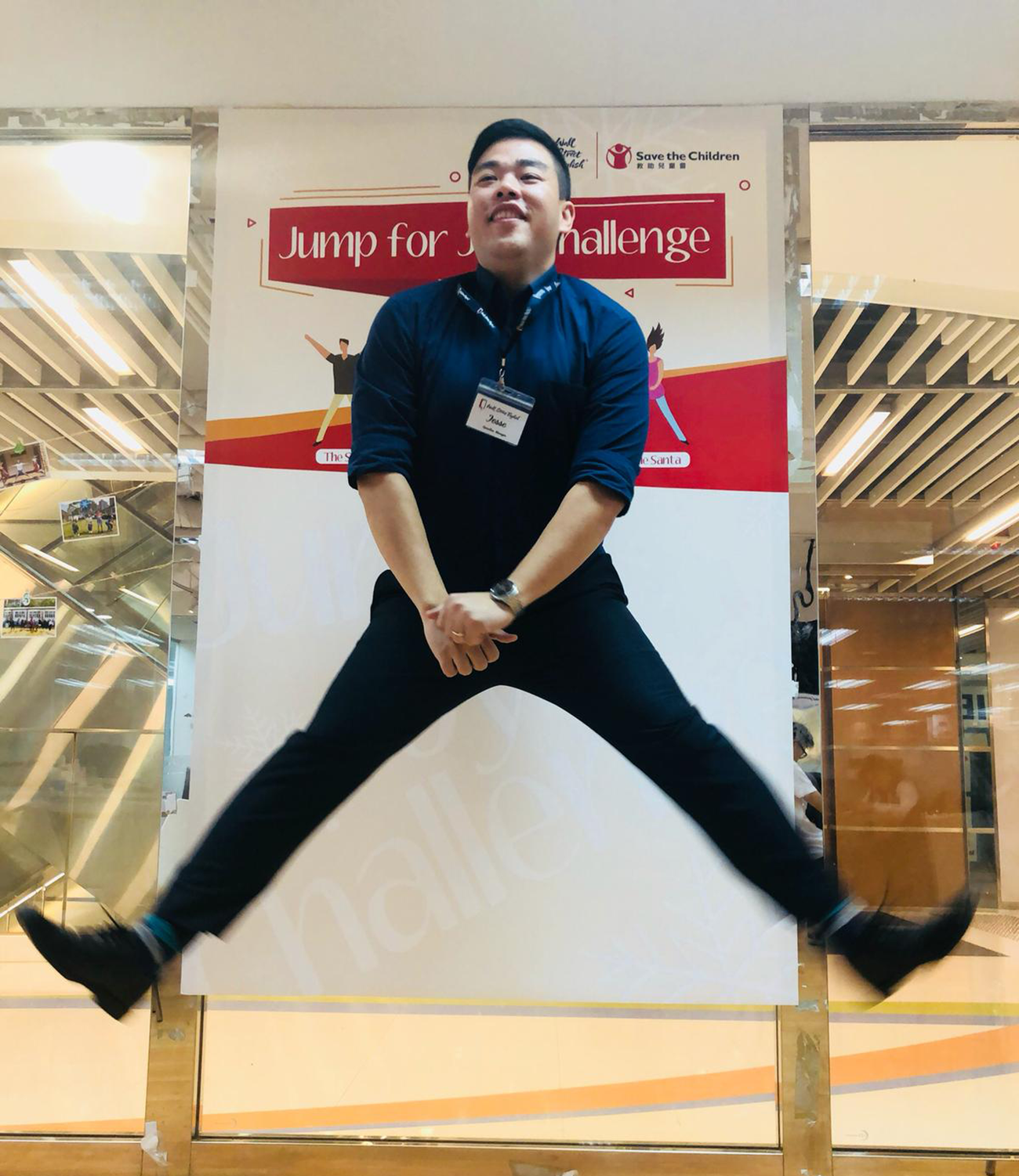 Save the Children Hong Kong Corporate Partnership: Wall Street English
"We became a corporate partner of Save the Children Hong Kong in September 2018 and we are honored to be one. Children are our future pillars and we are very supportive of Save the Children's vision to provide the resources for them to thrive and to change their lives. We not only donate for each contract we close, we also co-organized a variety of activities to achieve the purpose – parenting workshop at our centre and in secondary schools, charity sales and Jump for Joy challenge. Our colleagues and students had a lot of fun in these activities, and in fact, these activities are changing lives of our colleagues and students too. Thanks Save the Children Hong Kong."
Lysanda Lam, Director, Wall Street English Hong Kong
Interested in Partnering for Impact?
We would love to hear from you.
Partnership Enquiries:
(852) 2122-5631
Donation and General Enquiries:
(852) 3160-8686
8/F Pacific Plaza, 410-418 Des Voeux Road West, Sai Wan, Hong Kong
Monday to Friday: 9:30a.m. to 6:00p.m.